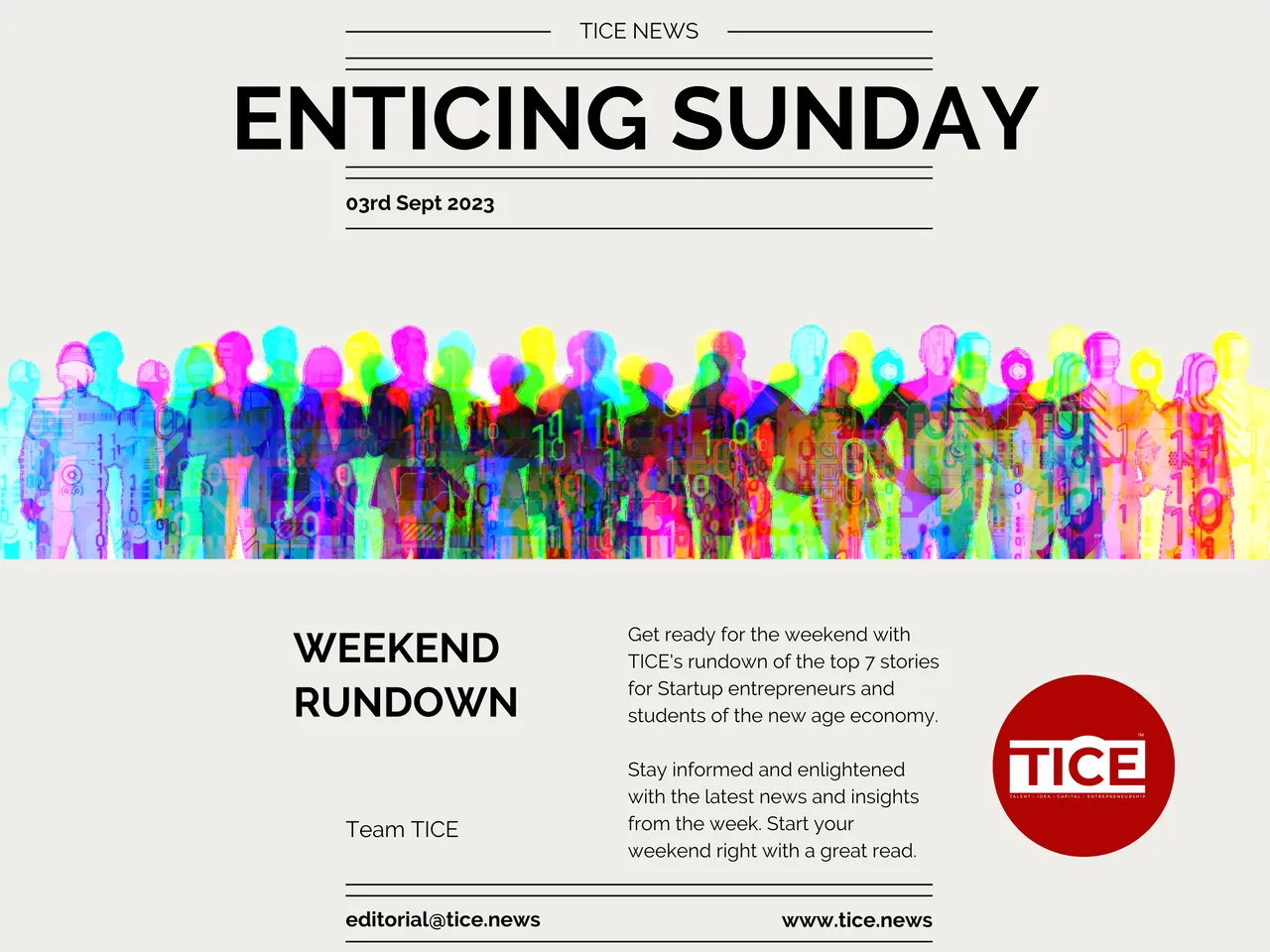 Prepare for the weekend with TICE Weekend roundup of the top 10 stories for Startup entrepreneurs and students of the new age economy. Stay up-to-date and enlightened with the latest news and insights from the week. Make your Sunday enticing with some excellent reads below!
Preparations for the upcoming G20 Summit in the national capital have shifted into high gear. In light of the upcoming G20 Summit, a notable directive has been issued: from September 8 to 10, all central government offices, banks, and financial institutions in the national capital will remain closed. As the national capital prepares to host this transformative Summit, its impact reverberates through the lenses of startups, investments, and India's role on the world stage. 
Click Here To Read Full Story.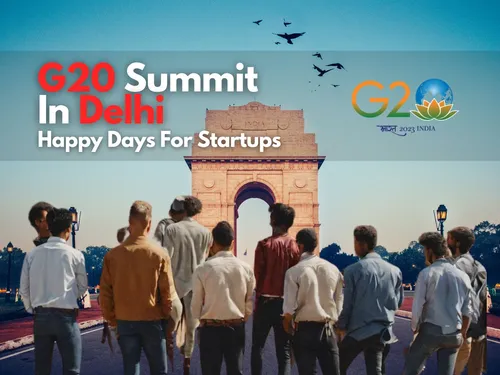 Vivek Ramaswamy: a name that can be heard everywhere in recent times. From India to the US, and across global forums, this name is consistently making headlines. Interestingly, he recently announced his candidacy for the 2024 GOP presidential nomination on February 21st. Yes, you heard it right, Vivek Ramaswamy – a guy with an Indian name – has declared his candidacy for the US General Election. Now, a common question arises in everyone's mind: Who is Vivek Ramaswamy?
Click Here To Read Full Story.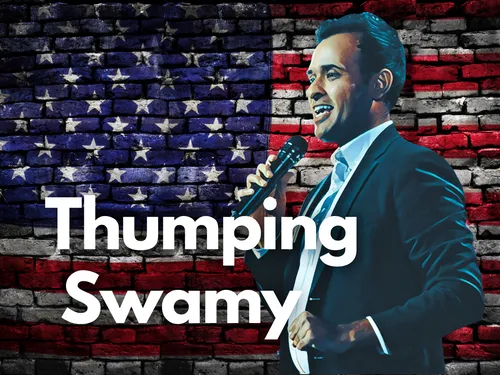 Amidst the gathering of global leaders for the annual G20 Summit, New Delhi stands as its vibrant backdrop, drawing the world's attention to India. In this ever-shifting landscape of international relations, public opinions about countries assume a central role in shaping diplomatic engagements, trade alliances, and worldwide narratives. A recent survey, conducted by the Pew Research Center, casts a revealing light on how India is perceived across 23 nations. The findings not only provide valuable insights into the global image of the country and its political leadership but also offer an insightful lens into Prime Minister Narendra Modi's prospects in the upcoming 2024 General Elections.
Click Here To Read Full Story.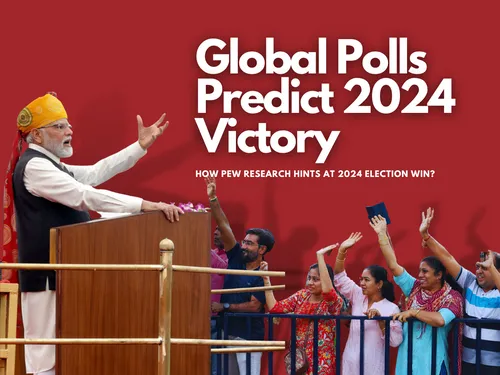 Revolutionizing digital transactions for the country's informal sector, Indian IoT startup Proxgy has unveiled its innovative Kadi UPI Watch priced under Rs 1000 for hawkers and street vendors who work in less formal settings, often without electricity or even shelf space. The Kadi UPI watch holds the potential to take digital-revolution to India's far-flung areas. Despite the widespread popularity of the Unified Payment Interface (UPI), a considerable portion of street vendors and small-scale merchants remain excluded from its benefits due to constraints such as smartphone unavailability and infrastructure limitations.
Click Here To Read Full Story.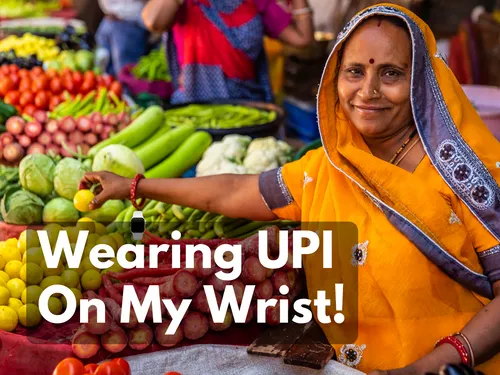 Boosting Indian startups in the technical textiles sector, the government will provide grants of up to Rs 50 lakh for innovating, building technology-led products, and commercializing them. Rajeev Saxena, the Joint Secretary of Textiles, highlighted that the ministry has greenlit the 'Startup Guidelines for Technical Textiles – Grant for Research and Entrepreneurship across Aspiring Innovators in Technical Textiles (GREAT).' This program aims to provide a substantial "grant-in-aid up to Rs 50 Lakhs for up to a period of 18 months."
Click Here To Read Full Story.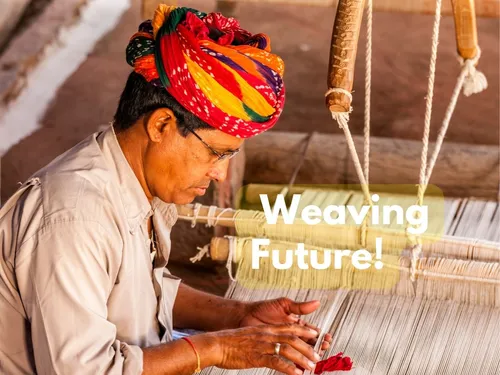 In a move that has caught the attention of investors and industry observers alike, Tiger Global's Internet Fund III Pte has successfully sold off its entire 1.4% stake in the renowned food delivery startup, Zomato. This divestment, carried out through open market transactions, marked a significant development in the investment landscape.
Click Here To Read Full Story.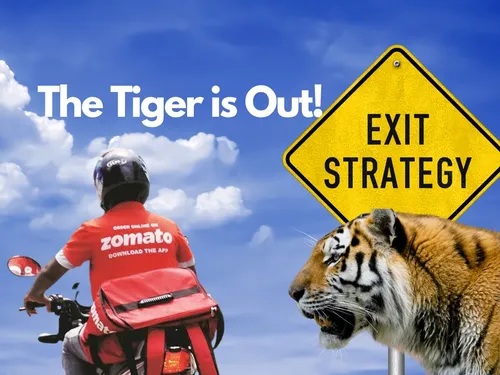 India's fintech landscape, constituting around 18-20% of the total revenue potential within the financial services sector, is projected to achieve an annual revenue milestone of $70 billion by the fiscal year 2030, as stated in a recent report. Elevation Capital, in collaboration with McKinsey & Company as its Knowledge Partner, has unveiled The Bottomline: Elevation Fintech Report 2023. This comprehensive report offers a panoramic overview of the fintech sector in India and its profound influence on the broader financial services ecosystem.
Click Here To Read Full Story.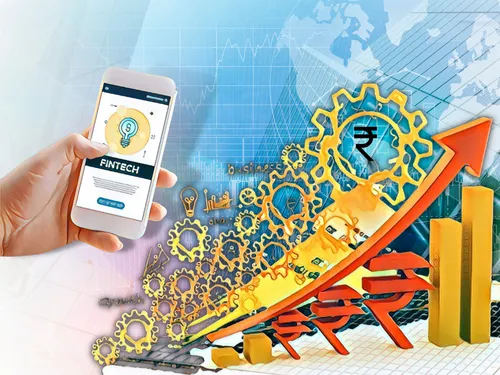 The landscape for startups has endured a chilly period marked by tightened investor budgets and a noticeable deceleration in the once fervent momentum that defined this sector. However, beneath this frosty exterior, a subtle yet unwavering current of optimism persists.
Click Here To Read Full Story.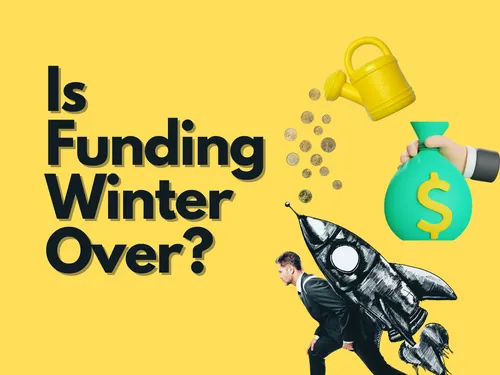 The global stage witnesses India's startup prowess with awe, but a recent report reveals that a staggering 56 percent of India's 108 Unicorn startups have chosen foreign shores as their headquarters. According to Report of the Expert committee on 'Onshoring the Indian Innovation to GIFT International Financial Services Centres Authority (IFSCA), "While exact data on the number of India startups that have flipped or externalized to foreign jurisdictions is not readily available. Estimates suggest that 56% of 108 Indian Unicorn startups are domiciled in offshore jurisdictions. United States of America, Singapore and United Kingdom are some of the most popular examples of countries to which Indian entities have 'flipped'."
Click Here To Read Full Story.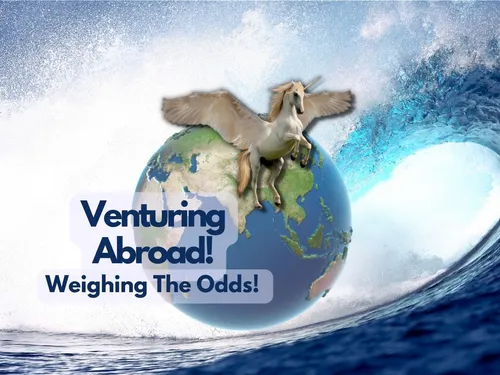 The International Financial Services Centres Authority (IFSCA) has proposed significant changes to the listing framework for startups on the GIFT IFSC (Gujarat International Finance Tec-City International Financial Services Centre) exchanges. The aim is to encourage domestic startups to list in GIFT City, India's sole international financial services center, by offering exemptions and relaxed conditions. This move is expected to enable startups to raise capital from global markets, enhancing their growth prospects.
Click Here To Read Full Story.