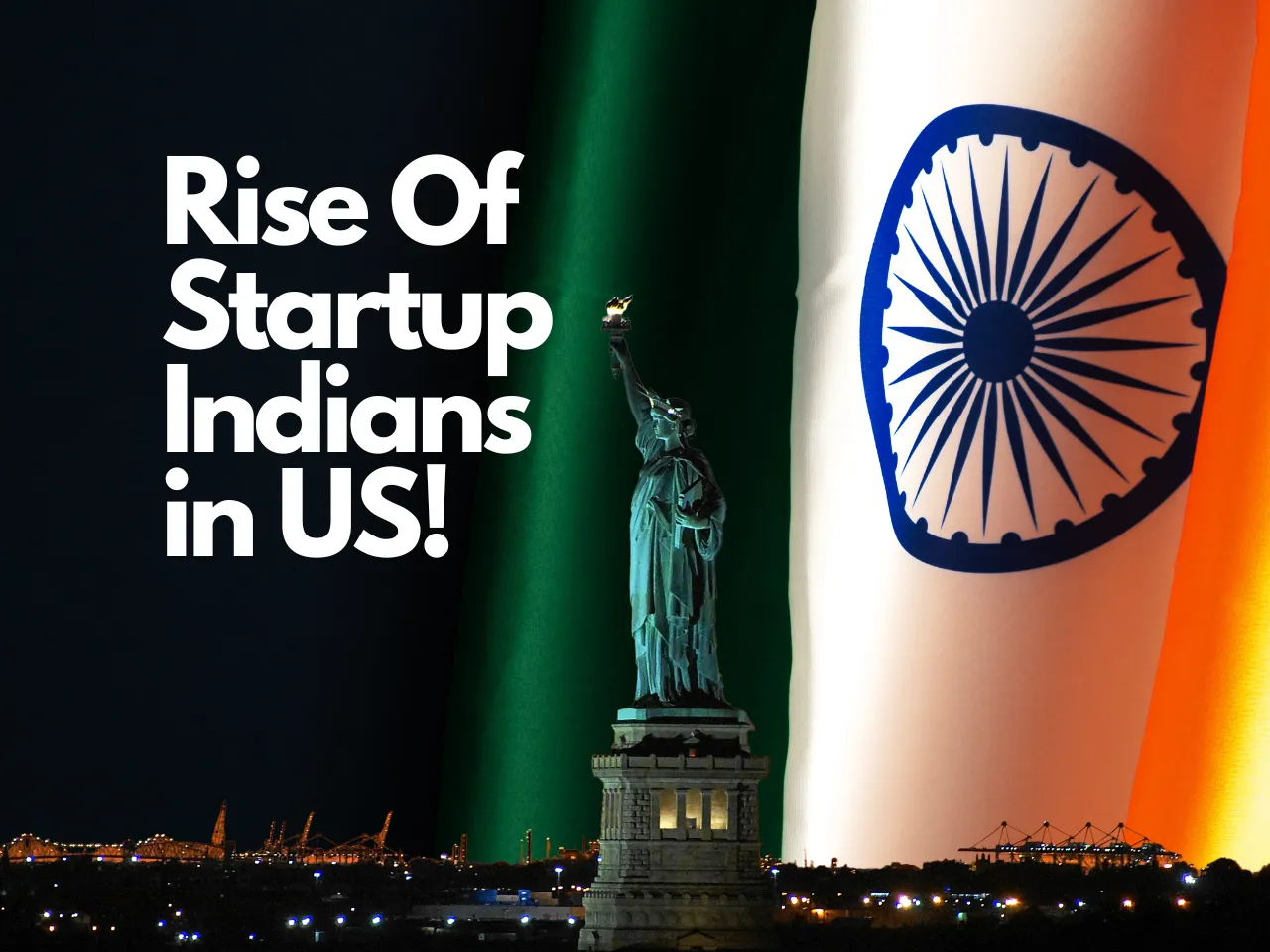 Indians in the USA are performing exceptionally well compared to other ethnic groups, with higher education, better jobs, and increased wealth. The reason for this success can be attributed to the United States' ability to attract the finest talent from all over the world.
Indian Americans top the charts in median household income among ethnic groups in the USA
Recently, two infographics on Twitter highlighted the median household income of major ethnic groups in the USA for 2014 and 2021. The data showed that Indians topped both lists, earning an average income of $138,000 in 2021, representing a 38% increase from 2014. However, other ethnic groups such as Taiwanese and Pakistani Americans have also experienced significant increases in median household income. This indicates that American immigrants are generally thriving.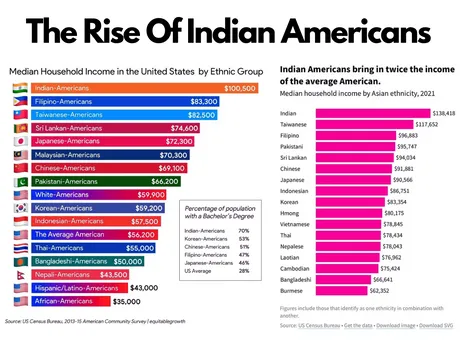 India's long history of trade and entrepreneurship contributes to Indian-Americans' success in the USA
The United States is a global hub for technology, finance, and Startups, and as such, it attracts the most talented talent from all over the world. In the past, many of the finest Indian students chose to emigrate to the USA for better opportunities. While many still do, career opportunities in India have improved, and some of the smartest Indians choose to stay in India and build companies. India's DNA has always been rooted in entrepreneurship. Indian society has always had a Startup mindset, with a long history of trade and migration. While the term "Startup" may be new, the essence of entrepreneurship has been present in India for centuries. This is one significant reason for India and the Indian diaspora's success not only in the United States but in the entire West and Europe.
India's Potential to Rival Silicon Valley
In 2006, Paul Graham wrote an essay about India's potential to create its Silicon Valley. At that time, Bangalore was known as an outsourcing center rather than a Startup factory. However, Graham noted that India has the talent necessary to rival Silicon Valley, as evidenced by the number of exceptional Indians working in the valley. He also stated that a country needs some level of basic development to keep its smart people from leaving. India was poor at the time, but he believed it would grow and potentially create its Silicon Valley.
India's rise as a global economic and political powerhouse is undeniable. It has a GDP of over 3 trillion and a spot in the top 5 economies worldwide. And the US has played a significant role in many different ways, both directly and indirectly, intentionally and unintentionally. And Indian-origin CEOs and politicians contribute to India's soft power. But the ties between the two countries run deeper, with the new generation of Indian-Americans a product of India's long history of trade and migration. Over the last decade, Bangalore has emerged as a prominent technology hub in India. The city is home to several prominent technology companies, and it is attracting Startups and entrepreneurs from all over the world. Graham's predictions about India seem to be coming true. As the city continues to develop, it is likely that Indians will continue to do well in India as they have done in the USA.
The rise of India as a global economic and political powerhouse and Its impact on Indian-Americans
India's remarkable success in the USA can be attributed to a combination of factors, including the country's ability to attract the best talent from all over the world, the entrepreneurial spirit of its people, and its long history of trade and migration. As India continues to develop and attract top talent, Indians will continue to excel both at home and abroad. Bangalore may indeed become India's Silicon Valley. The future looks bright for India, and its rise to global economic and political power is just beginning.