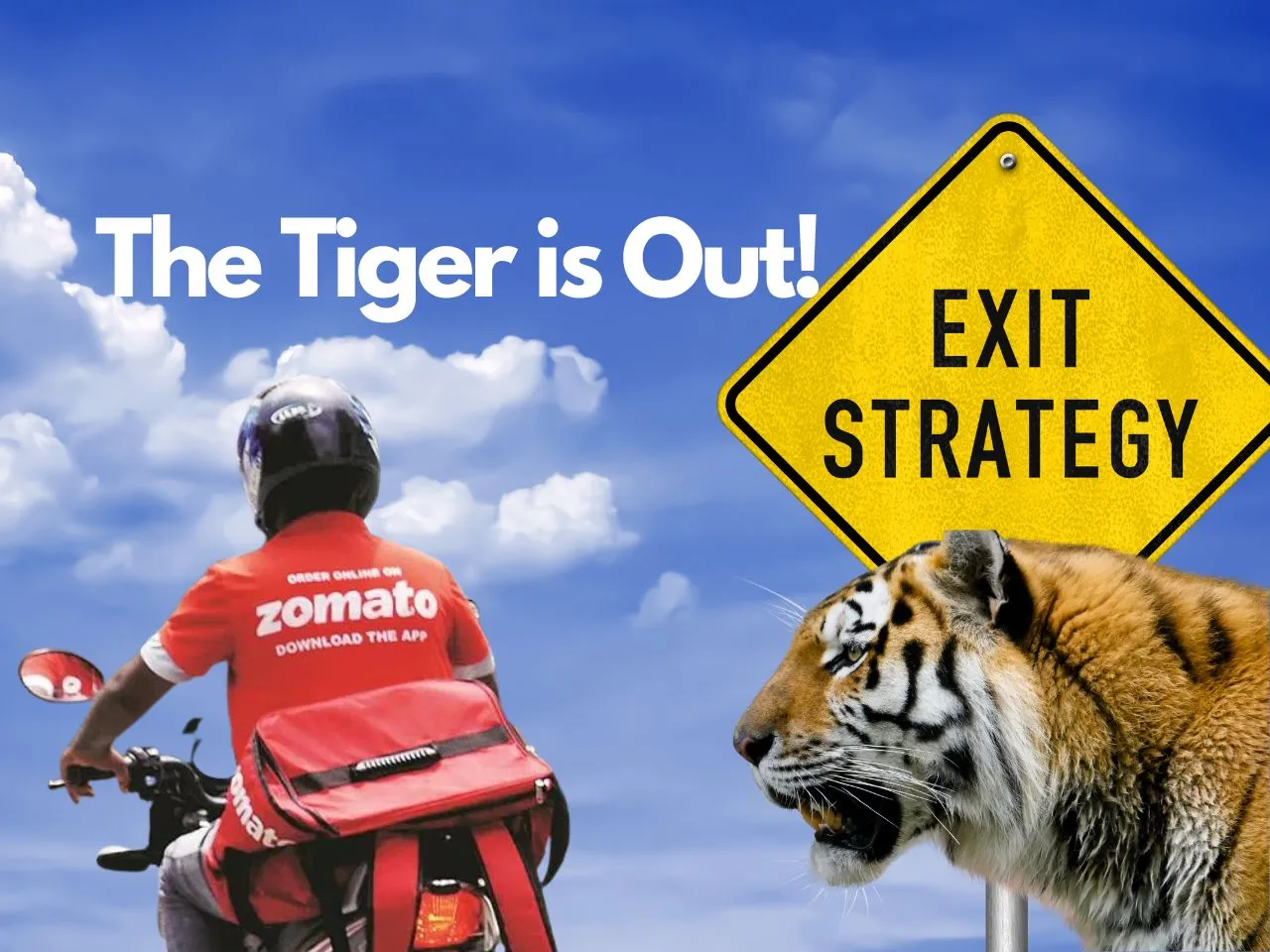 In a move that has caught the attention of investors and industry observers alike, Tiger Global's Internet Fund III Pte has successfully sold off its entire 1.4% stake in the renowned food delivery startup, Zomato. This divestment, carried out through open market transactions, marked a significant development in the investment landscape.
Unlocking Value Post-Merger: Tiger Global's Calculated Move
Tiger Global had planned selling 12.35 crore shares of Zomato at a unit price of Rs 91.01, effectively generating a substantial amount of approximately Rs 1,124 crore.
Profitable Ventures: Tiger Global's Investment Strategy
Tiger Global's investment prowess has been demonstrated through its history with Blinkit, where it had initially invested USD 111 million. The sale of the 1.4% stake yielded a remarkable 22% profit on this initial investment, highlighting the firm's aptitude for identifying and capitalizing on lucrative opportunities.
Prominent Buyers Emerge: Investor Landscape
The disposal of the stake attracted the interest of various high-profile buyers, according to data from the Bombay Stock Exchange (BSE). Among the prominent buyers were Morgan Stanley Asia Singapore, Kotak Mahindra Mutual Fund, Societe Generale, and BNP Paribas Arbitrage Fund, reinforcing the strong market appeal of Zomato.
Market Response and Zomato's Performance
Following the divestment news, Zomato's shares on the BSE exhibited a positive response, with the scrip concluding trading at Rs 92.35, marking a 1.5% increase. This uptick reflects market's optimistic reception of Tiger Global's move, indicating a favorable outlook for the food delivery startup.
A Journey of Investments: Tiger Global's History with Zomato
Tiger Global's association with Zomato dates back to 2020, when the investment firm first entered the scene as a shareholder. Notably, the firm's engagement with Zomato also traces its roots to the acquisition of Blinkit, a quick grocery-delivery startup, by the Indian food delivery company last year. This acquisition paved the way for Tiger Global's stake in Zomato, culminating in the recent successful sale.
Strategic Portfolio Management: Tiger Global's Prior Moves
This is not the first instance of Tiger Global strategically managing its holdings in Zomato. In August 2022, the private equity firm had already reduced its stake in the food delivery platform, showcasing its agility in portfolio management to capture optimal returns.
Zomato's Financial Milestones
Zomato, a key player in the food and grocery delivery sector, recently achieved a significant milestone by posting its inaugural profit. This achievement was propelled by factors including tax gains and robust orders within its food and grocery delivery businesses. The company's positive financial trajectory adds to its allure as an attractive investment prospect.
In a landscape where strategic investments continue to shape the trajectories of companies and their stakeholders, Tiger Global's decision to divest its stake in Zomato underscores the dynamism of the financial markets. As Zomato thrives in its profitable journey, investors and market enthusiasts alike are poised to closely monitor the ensuing developments that this strategic transaction might catalyse.