Is the Indian startup ecosystem truly grappling with a challenging funding landscape as we approach the midpoint of 2023, or is it simply experiencing a decline compared to the peak of this decade? Has the current global uncertainty, along with geopolitical and economic fragility, led to a freeze in venture capital investments, or are investors still investing but doing so cautiously, particularly in promising startups?
Amitabh Kant Refutes Existence of Any Funding Winter In Startup Space 
Amitabh Kant, G20 Sherpa, affirms that despite the current funding landscape, there is no shortage of funds for good startups with strong business models. He emphasizes a multi-pronged approach involving fund of funds, credit enhancement schemes, and a sharp focus on good governance to bolster the startup ecosystem. 
Kant said, "There is no funding winter in startup space, and pointed to "spring" of capital availability for good startups. The world is flushed with funds looking for well-structured good projects, he pointed out.

The innovation and startup ecosystem is strongly positioned to find solutions to challenges facing the world today, India's G20 Sherpa Amitabh Kant said at the Startup20 Summit, asserting there is no shortage of funds for good startups, with strong business models. He advocated a multi-pronged approach of fund of funds, credit enhancement schemes, and a sharp focus on good governance for a robust startup ecosystem. 

"Indian startups have successfully demonstrated the power of population-scale solutions at low cost," he said.
PwC Report Shows Declining Funding Trends Cast Shadow on Indian Startups
Two years ago was a great time for Indian startups. However, funding came to a standstill in the second half of 2022. With each passing month, the funding crisis in India appears to be getting starker. Despite the significant dry powder reserved for Indian startups, the ecosystem reported the lowest six-month funding trends in the last four years during H1CY23 (January–June) at USD 3.8 billion across 298 deals. According to the PwC India findings, this is a decline of nearly 36 percent compared to H2 CY22 (USD 5.9 billion).
Investor Caution and Due Diligence Amid Market Conditions
During the last few quarters, investors have supported startups showing good growth but have decided to stay away from inducting new investors due to adverse market conditions. However, there has been an increase in due diligence carried out by investors before making investments. They are now focusing not only on typical finance and legal aspects but also on technology, HR, and business processes. These precautions are driven by recent financial misreporting issues and the need to make more informed investment decisions in a challenging market environment.
SoftBank and Tiger Global's Cautious Approach
SoftBank and Tiger Global, two prominent investors in India's startup ecosystem, have refrained from making investments in the first half of 2023. This cautious approach reflects the challenges faced by India's startup market, including slow adoption of digital services and a decline in valuations.
PwC Report Highlights Funding Drop
A recent report by PwC reveals a significant drop of 36% in funding for the Indian startup ecosystem during the first half (H1) of 2023, amounting to just USD 3.8 billion across 298 deals. This decline starkly contrasts the previous year's second half, which saw investments totaling USD 5.9 billion. The report underscores the ongoing challenges faced by startups in securing funding in the current market environment.
Good Startups Will Always Find Investors: Diverse Opinions on Funding Winter
In an exclusive conversation with TICE News, distinguished investors and entrepreneurs shared their varied perspectives on the current funding landscape in the startup ecosystem.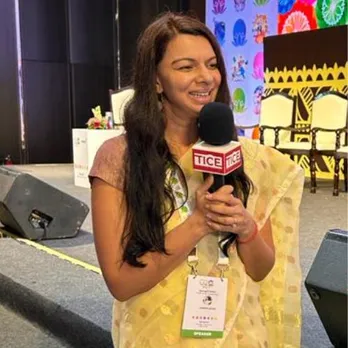 Lavanya Ashok, a partner at Trifecta Capital, acknowledges the temporary pause in funding for certain segments of the economy and asset classes. However, she highlights the vibrancy of other parts of the venture ecosystem and the substantial growth experienced by the asset class over the past two decades. 
Ashok believes that the funding winter is also a result of many companies being over-capitalized, leading them to focus on strengthening their unit economics and operating performance before returning to the market.
"There is an economist named Jow Robinson from the UK who once said that anything you rightly say about India, the opposite is also true. I believe that there is a temporary pause in funding for some portions of the economy and certain asset classes. However, whether there is a funding winter or not, only time will tell. Nonetheless, it is evident that other parts of the economy and the venture ecosystem have never been more vibrant. If we take a step back and look at the overall private funding in India, it reached a peak of almost USD 70 billion in 2021, which was undoubtedly the highest point for funding in the country. In contrast, looking at a twenty-year perspective, that number was only USD 1.6 billion, showing the remarkable journey made in two decades.
Venture capital, which was non-existent in 2003-04, emerged approximately 17 or 18 years ago. When I graduated from Stanford and returned to India to join Goldman and its growth equity team, the venture market was minuscule, less than half a billion dollars. But in the same timeframe, when we had USD 70 billion in private investments, USD 38.5 billion, which is over 55% of the total, came from venture capital and growth in the tech ecosystem. Reflecting on this transformative journey of the asset class and its significance to the rest of the economy, it is truly an exciting place to be.
Looking ahead, in terms of Funding Winters, many companies have mentioned that the ecosystem deployed USD 38.5 billion, and these companies raised much more money than they actually needed for the next 1 to 2 years. As a result, numerous well-funded companies in the growth stage have chosen not to return to the market at this time. They prefer to focus on strengthening their unit economics and operating performance, intending to come back to the market from a position of strength, perhaps in one or two years. However, the dry powder is available to invest in this ecosystem, which gives me great confidence in its long-term growth prospects," she said.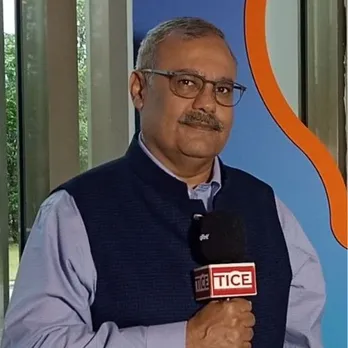 Vikram Khurana, an angel investor and chairman of the Toronto Business Development Centre, dismisses the notion of a funding winter. He asserts that good startups with unique and innovative ideas will always find funding, regardless of valuation metrics. Khurana emphasizes the importance of entrepreneurs demonstrating the potential and value of their ventures to attract investment.
"Contrary to popular belief, there is no funding winter even right now. Good startups always manage to secure funding, and it all begins with having a unique idea. If the idea is innovative or disruptive, it naturally stands out in the minds of funders.
Valuation is not an accurate measure to determine whether funding is available or not. Let's consider a scenario where you start a business with the belief that it will generate millions of dollars. Because of your understanding of the potential and your entrepreneurial mindset, you may perceive that a valuation of five times the revenue is appropriate. On the other hand, I might approach the same business with a more realistic perspective and consider a valuation based on five times EBITDA. Therefore, there is automatically a difference in perceived value between you and me, even though we are discussing the same business. It's important to note that entrepreneurs often try to inflate the value, and these valuations are subjective and notional. Therefore, when people claim that there have been no unicorns for several months, it is an inaccurate measure. As a funder, I consider various other factors we discussed rather than solely focusing on whether a startup is a unicorn or not," Khurana adds.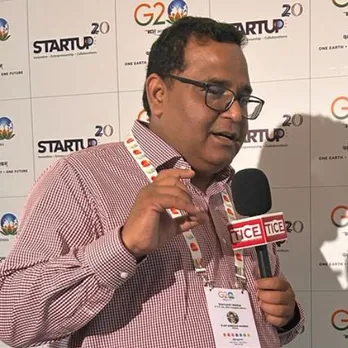 Vijay Shekhar, CEO of PayTM, echoes the sentiment that funding is available in the springs, highlighting India's reputation as a destination for global funds. He emphasizes that becoming a unicorn is not the sole indicator of success, as the focus should be on building a strong customer base and creating value.
Future Outlook: Funds Await Innovative Startups
Earlier this year, Union Finance Minister Nirmala Sitharaman had assured that funds are waiting to see more innovative startups emerge from India. She emphasized that there is no scarcity of funding and encouraged the entrepreneurs to focus on building companies that attract capital.
As the Indian startup ecosystem navigates the challenging funding landscape, industry leaders and experts believe that while funding may be currently constrained, a combination of innovative ideas, solid business models, and investor caution will pave the way for sustained growth and investment in the future.