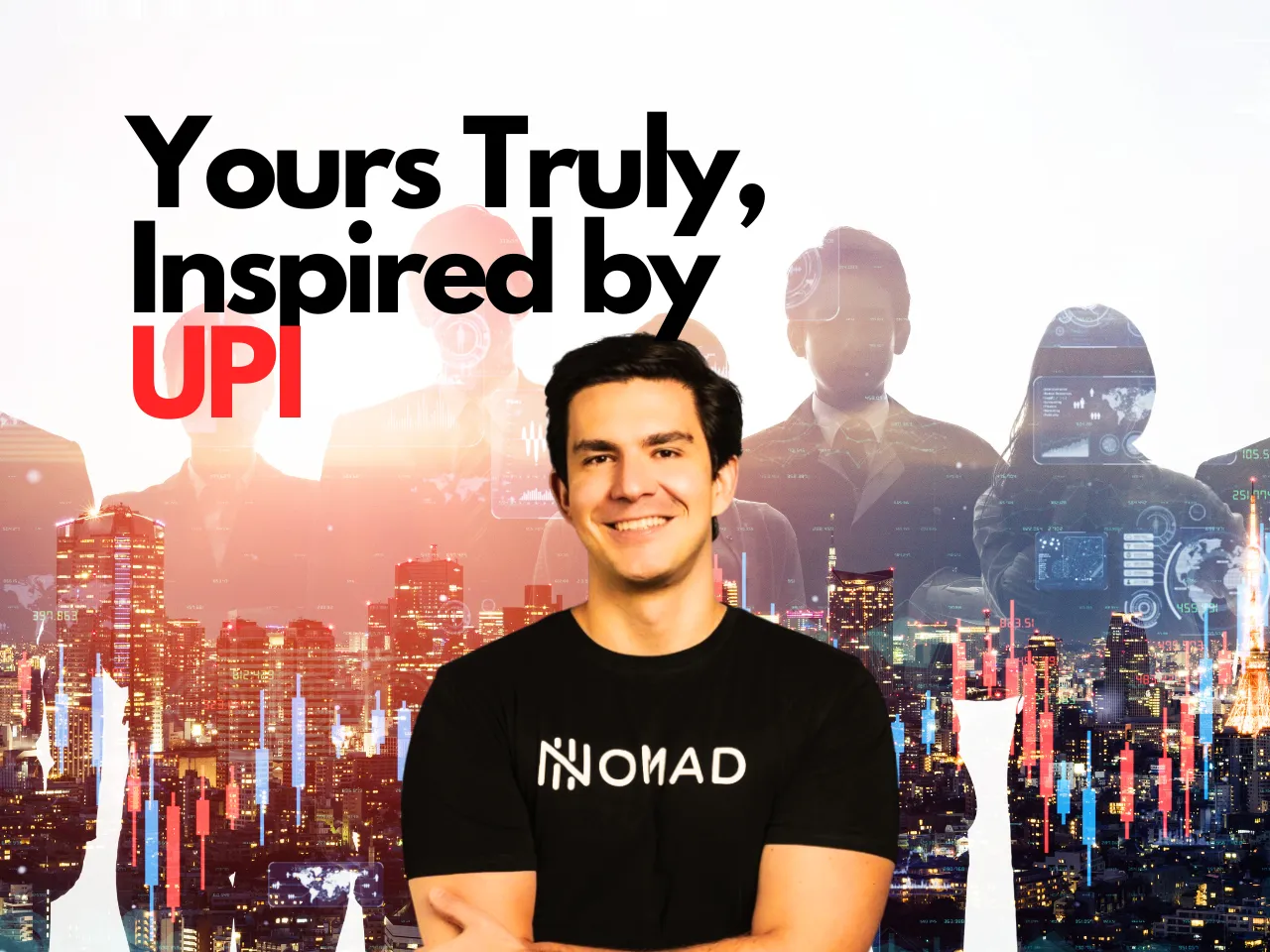 In an exclusive interview with TICE News, Lucas Vargas, the visionary Founder and CEO of Brazil's leading fintech startup, Nomad, offers a glimpse into the innovative world of global banking solutions. Nomad serves as a financial bridge for Brazilians looking to diversify their wealth by seamlessly transferring funds from domestic accounts to USD accounts in the United States.
Startup Journey Of Nomad- The Brazilian Fintech Startup
Vargas reflects on his entrepreneurial voyage, which began 15 years ago. Hailing from Brazil, he embarked on a mission to explore the startup realm, eventually moving to the United States for his MBA. This pivotal experience exposed him to a mature entrepreneurial ecosystem, sparking the launch of his first startup. Although it faltered, Vargas carried forward invaluable lessons, which led him to establish Nomad- a leading Global Fintech Startup.
Navigating Funding Challenges: A Tale of Connection
Addressing the recent funding challenges, Vargas notes that the last two years have been particularly taxing. He distinguishes the hardships faced by later-stage startups, comparing them to publicly listed companies. Vargas advocates for aspiring entrepreneurs to first build connections with fellow innovators before seeking investors. This strategy, he explains, offers a vital background check and validates the startup's potential for success.
Global Fintech Growth and India's Inspiring Journey
With the fintech landscape flourishing globally, Vargas draws inspiration from India's remarkable progress. The introduction of the UPI (Unified Payments Interface) has catalyzed a series of transformations, from identity verification to credit consumer finance. He underscores the ripple effect of such innovations, leading to diverse opportunities across sectors. Vargas also highlights Brazil's emulation of India's UPI model, emphasizing the role of innovation in sparking growth.
Ensuring Security in a Data-Driven Fintech World
Vargas delves into the paramount importance of security within Nomad's operations. Given the cross-border nature of their service, robust AML (Anti-Money Laundering) and KYC (Know Your Customer) protocols are crucial. Nomad's proactive approach involves only accepting funding from clients' own accounts to maintain traceability and deter international money laundering. Vargas further emphasizes the perpetual battle against fraudsters seeking to exploit technological gaps.
Importance Of Startup20
Commenting on platforms like Startup 20 and G20, Vargas extols their role in enhancing the global startup ecosystem. He praises the convergence of individuals and institutions committed to fostering innovation, sharing knowledge, and facilitating regulatory and infrastructural advancements. Vargas lauds the dedication displayed by attendees and their shared goal of propelling ecosystems forward.
How To Manage Startup Stress? Tells Lucas
Acknowledging the taxing nature of the entrepreneurial journey, Vargas candidly admits grappling with anxiety and stress. He shares his approach to managing these challenges by embracing discipline in his schedule, engaging in regular physical activity, and maintaining a healthy diet. By applying the same discipline that fuels his business endeavors, Vargas strives to cultivate a healthy work-life balance.
In a rapidly evolving fintech landscape, Lucas Vargas and his brainchild, Nomad, stand as beacons of innovation. Through this interview, Vargas provides a captivating glimpse into the visionary strategies that underpin his journey and the future of global banking for Brazilians.