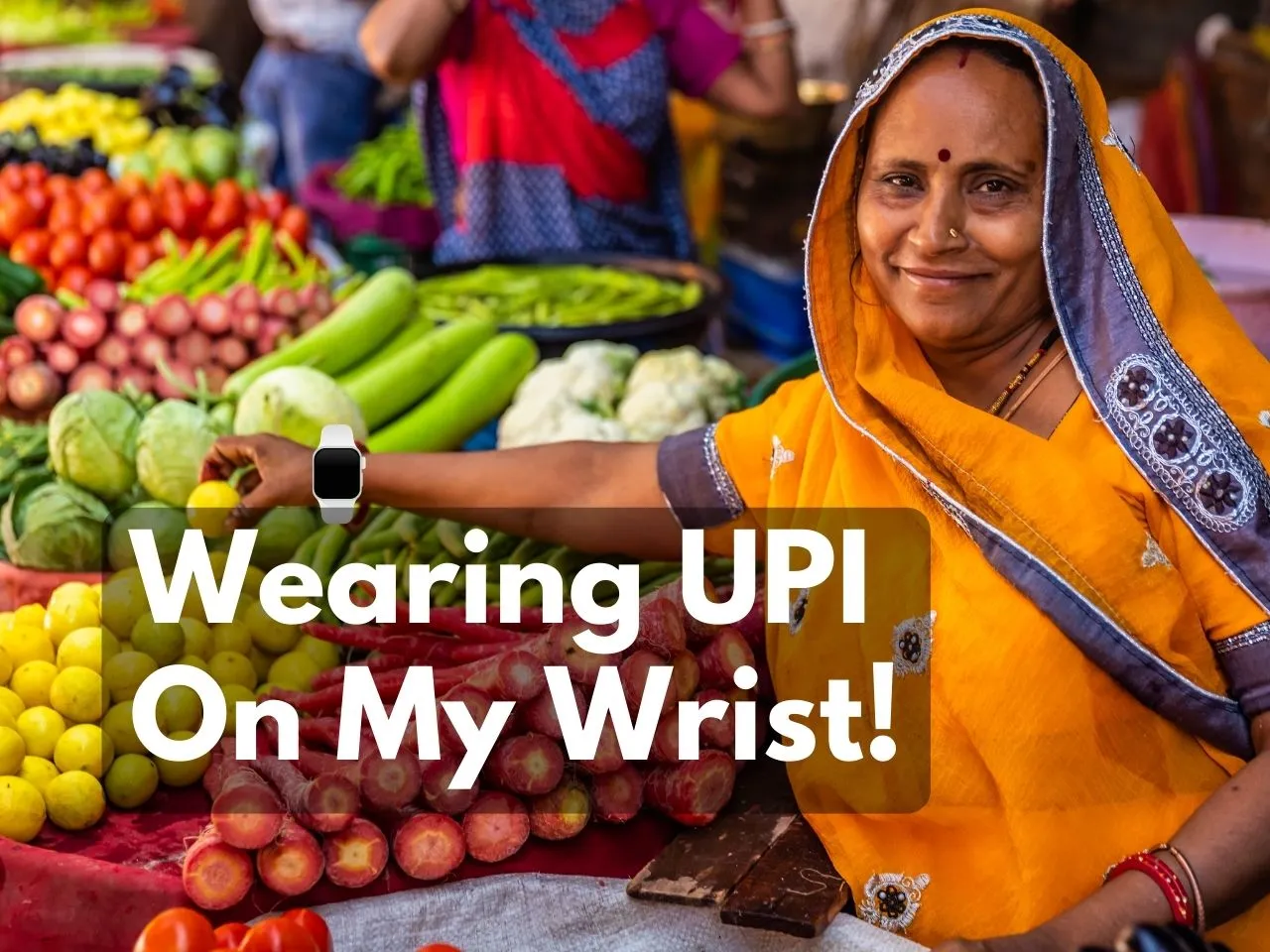 Revolutionizing digital transactions for the country's informal sector, Indian IoT startup Proxgy has unveiled its innovative Kadi UPI Watch priced under Rs 1000 for hawkers and street vendors who work in less formal settings, often without electricity or even shelf space.
The Kadi UPI watch holds the potential to take digital-revolution to India's far-flung areas. 
Despite the widespread popularity of the Unified Payment Interface (UPI), a considerable portion of street vendors and small-scale merchants remain excluded from its benefits due to constraints such as smartphone unavailability and infrastructure limitations.
Addressing the Dilemma: UPI's Inaccessibility for Informal Workers
Founder of Proxgy, Pulkit Ahuja, said, "While UPI is great, but how do we cater to those who can't afford smartphones capable of running the UPI apps, or those who don't work in established shops with counter tops and electrical outlets for using soundboxes to get payment receipt notifications?"
Founded in 2020, the Gurugram-based B2B and B2G startup Proxgy makes smart helmets, and currently has six patented products and has acquired 25 patents for developing more products for industries such as mining, oil and refinery, defence, surveillance, road safety, and others.
Introducing Kadi UPI Watch: Bridging the Gap and Enabling Inclusion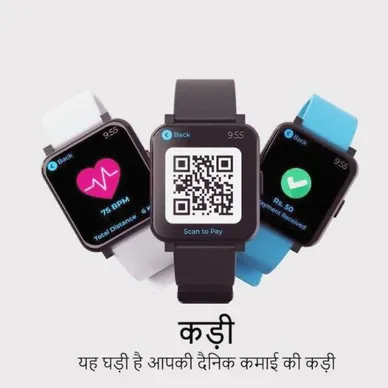 In response to this challenge, Proxgy, an innovative IoT solutions company, has introduced the Kadi UPI Watch—a game-changing solution designed to empower hawkers and street vendors operating in informal settings with limited infrastructure. Priced affordably at less than Rs 1,000, Kadi brings the potential of digital transactions to even the most remote corners of the country.
Pulkit Ahuja emphasized that while sound boxes, initially introduced as transaction alert systems, have become counterproductive with multiple competing devices cluttering counters, Kadi presents an elegant alternative. This innovative wristwatch-style UPI device eliminates the need for sound boxes and offers a seamless one-touch QR display combined with vendor-configured payment gateway selection.
"Sound boxes, which were initially just transaction alert systems, are now being used for merchant acquisition and retention, often crowding countertops with multiple devices from competing providers.

In contrast, Kadi can be worn like a wristwatch and not only does it eliminate the need for sound boxes but also offers a single-touch QR display with vendor-defined payment gateway selection," he said.
Revolutionary Features and Functionality
A distinct feature of the Kadi UPI Watch is its integration of a patent-pending display settlement process that operates on 4G NB-IoT technology. This groundbreaking technology ensures real-time payment alerts while enabling precise mapping of merchants to their preferred fintech or bank, thereby enhancing transaction efficiency. The device also comes equipped with additional features such as health tracking and daily insurance at an affordable cost.
Empowering Merchants through Direct Engagement
One of the most remarkable aspects of the UPI Watch is its ability to facilitate direct engagement between fintech companies, banks, and merchants. With the capability to send targeted advertisements, updates, and custom messages directly to the watch, merchants are kept well-informed and engaged, turning the UPI Watch into a prized piece of "premium display real estate" for street vendors, according to Ahuja.
A Glimpse into the Future
Proxgy's vision extends beyond Kadi. The company plans to launch a standalone app compatible with existing Android smartwatches, providing an alternative solution for those who prefer not to use the dedicated Kadi device. This expansion of offerings showcases Proxgy's commitment to making digital financial inclusion a reality for all.
"In addition to Kadi, Proxgy plans to launch a standalone app compatible with any existing Android smartwatch, which can serve as an alternative to the dedicated Kadi device. The Kadi UPI watch promises to make a monumental impact on India's economic landscape," he said.

Who Is Pulkit Ahuja?
Pulkit Ahuja, CEO and founder of Proxgy, leverages his extensive experience in disruptive tech ventures to lead the company's mission.
With an MBA Gold Medal and a background in Computer Science engineering, Pulkit possesses both exceptional academic achievements and a creative outlook. He boasts numerous patents, a track record of publishing research papers, and authorship of books, establishing him as a prominent figure in the realm of technology and innovation.
Focused on industrial worker safety, Proxgy develops wearable IIoT devices like the groundbreaking SmartHat®. This innovation integrates cameras and sensors to detect falls, gas leaks, sound levels, and hazards, while a synced portal generates automated reports, ensuring safety and connectivity for diverse work environments.
Pulkit Ahuja,a serial entrepreneur, had featured on  Shark Tank India Season 1. Pulkit and his investor partner Inderjit Singh Makkar,  raised Rs 1 crore funding against 10% equity in the show. He has also won Times 40 under 40 Award.
Redefining India's Economic Landscape
The introduction of the Kadi UPI Watch marks a pivotal moment in India's economic landscape. By bringing the benefits of digital transactions to the informal sector, Proxgy's innovation has the potential to uplift countless street vendors and hawkers, empowering them to participate actively in the country's thriving digital economy. As the digital divide gradually narrows, India inches closer to a more inclusive and equitable financial future.