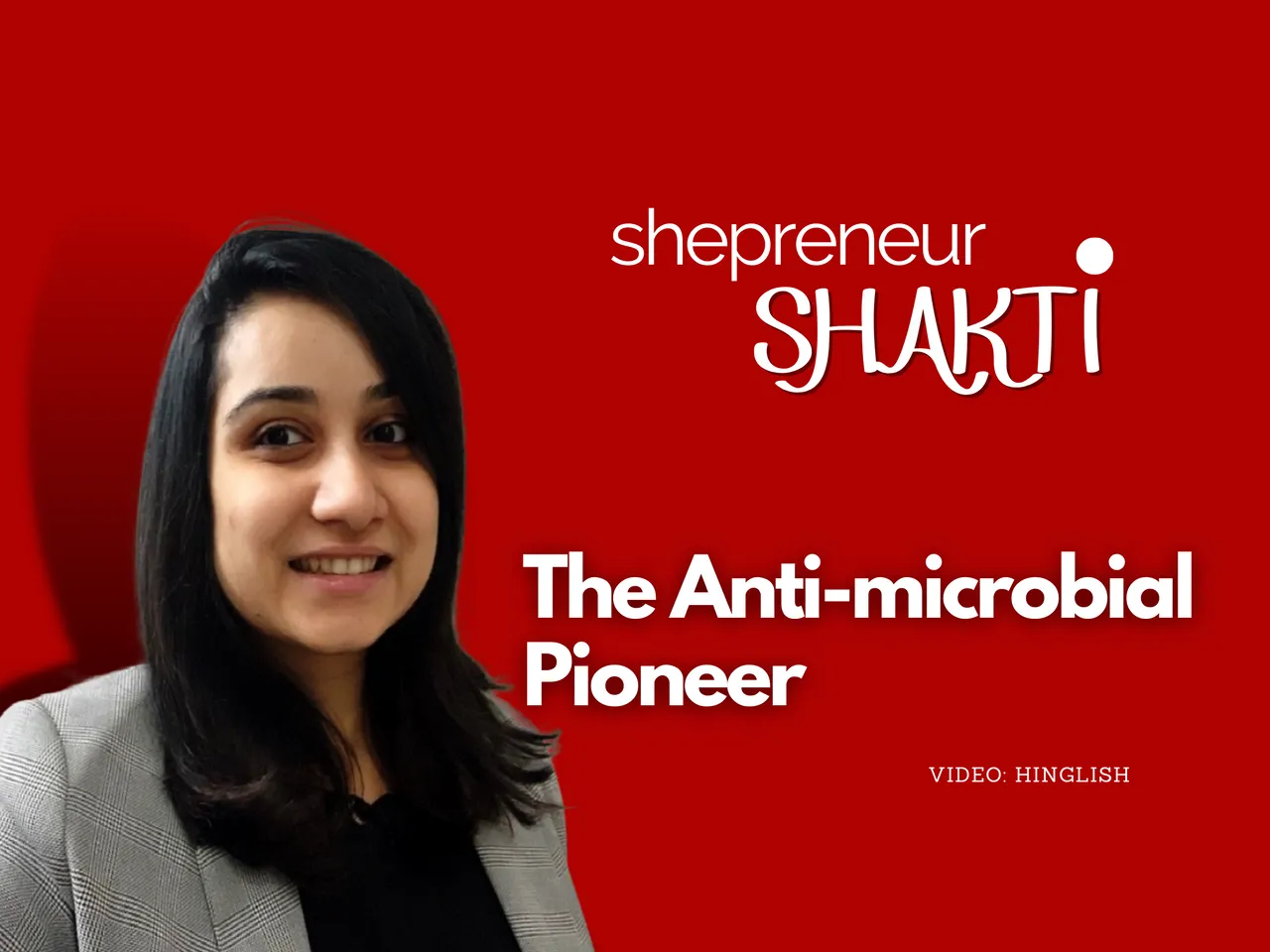 As part of our Women's Day special series 'Shepreneur Shakti', we are thrilled to present our latest episode featuring Dr. Anasuya Roy, the Founder of Nanosafe Solutions. 
Anasuya is an inspiring woman who has shown remarkable courage and determination in leading her startup to success during the pandemic. Her startup is the first of its kind, making antimicrobial masks that are safe and effective.
While All Were Scared Of COVID Waves, This Female Led Startup Was Making Success Waves
While everyone was scared during the pandemic, Anasuya worked hard to find the best masks and started her own business. 
As a young female entrepreneur, she has faced numerous challenges in establishing her brand and making it stand out in the highly competitive market. Despite having a family and other responsibilities, Anasuya has taken her startup to great heights of success, supplying products and solutions centred on their patented active copper-based antimicrobial technology to several leading corporates and consumers all over the country.
Read More: Shepreneur Shakti: From Male-Dominant Corporate Life to a Female-Led FMCG Startup!
Watch the Full Episode Of 'Shepreneur Shakti' With Dr. Anasuya Roy, Founder, Nanosafe Solutions
Stay tuned for the next episode of our Shepreneur Shakti series, where we'll be featuring more inspiring women entrepreneurs and their startup stories.
We hope that these stories will motivate and encourage aspiring entrepreneurs to take the leap and pursue their own startup journey. Follow TICE TV to stay updated on our upcoming episodes and get inspired by the amazing women leading the way in the world of startups.
media widget