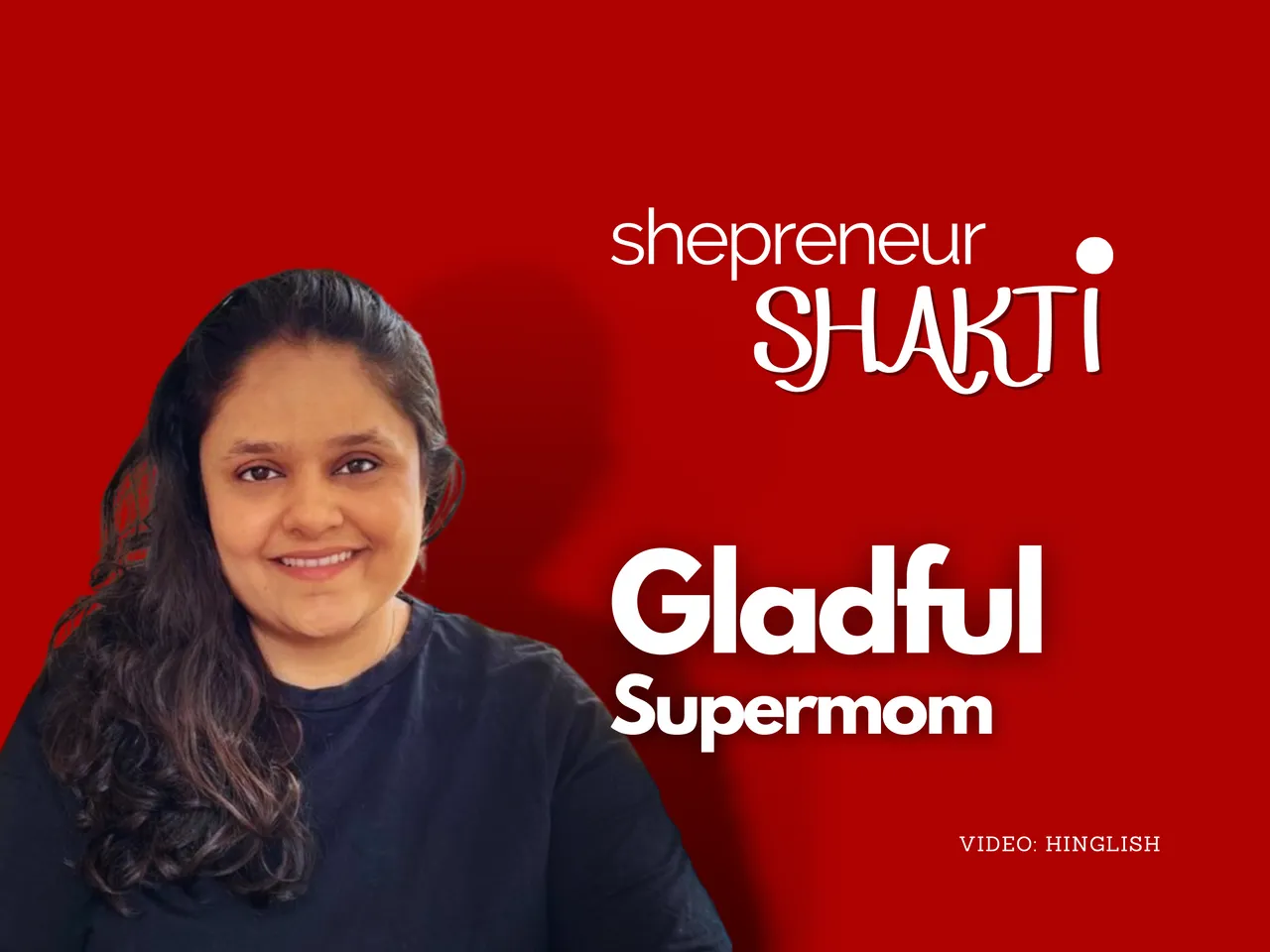 As part of our Women's Day special "Shepreneur Shakti" series, we are thrilled to present the fifth episode featuring Parul Sharma, the Co-Founder of Gladful, a leading protein snacking startup that emerged during the pandemic.
Amidst the chaos and uncertainty caused by the pandemic, Parul, a mother herself, noticed a concerning trend in her children's snacking habits. This inspired her to embark on a new venture to create healthier snacking options for kids and adults alike. Her idea resonated with mothers around the world, and Gladful quickly gained traction as a successful startup. With over eight investors on board, it has become a go-to choice for those seeking tasty and nutritious snacks.
From Male-Dominant Corporate Life to a Female-Led FMCG Startup!
Corporate life has traditionally been male-dominated, with women often facing discrimination and bias in the workplace. Despite this, Parul Sharma have shown incredible courage and determination in breaking through these barriers and starting her own businesses. By pursuing her dreams and creating her own opportunities, she's not only challenging the status quo but also inspiring others to do the same. Parul's success with Gladful is a testament to the power of women entrepreneurs and their ability to make a real impact in the world of business.
Read More: Startup Spectacular: 5 Top Stories to Inspire Your Next Venture
Watch the Full Episode Of 'Shepreneur Shakti' With Parul Sharma, Co-Founder, Gladful
Stay tuned for the next episode of our Shepreneur Shakti series, where we'll be featuring more inspiring women entrepreneurs and their startup stories.
We hope that these stories will motivate and encourage aspiring entrepreneurs to take the leap and pursue their own startup journey. Follow TICE TV to stay updated on our upcoming episodes and get inspired by the amazing women leading the way in the world of startups.