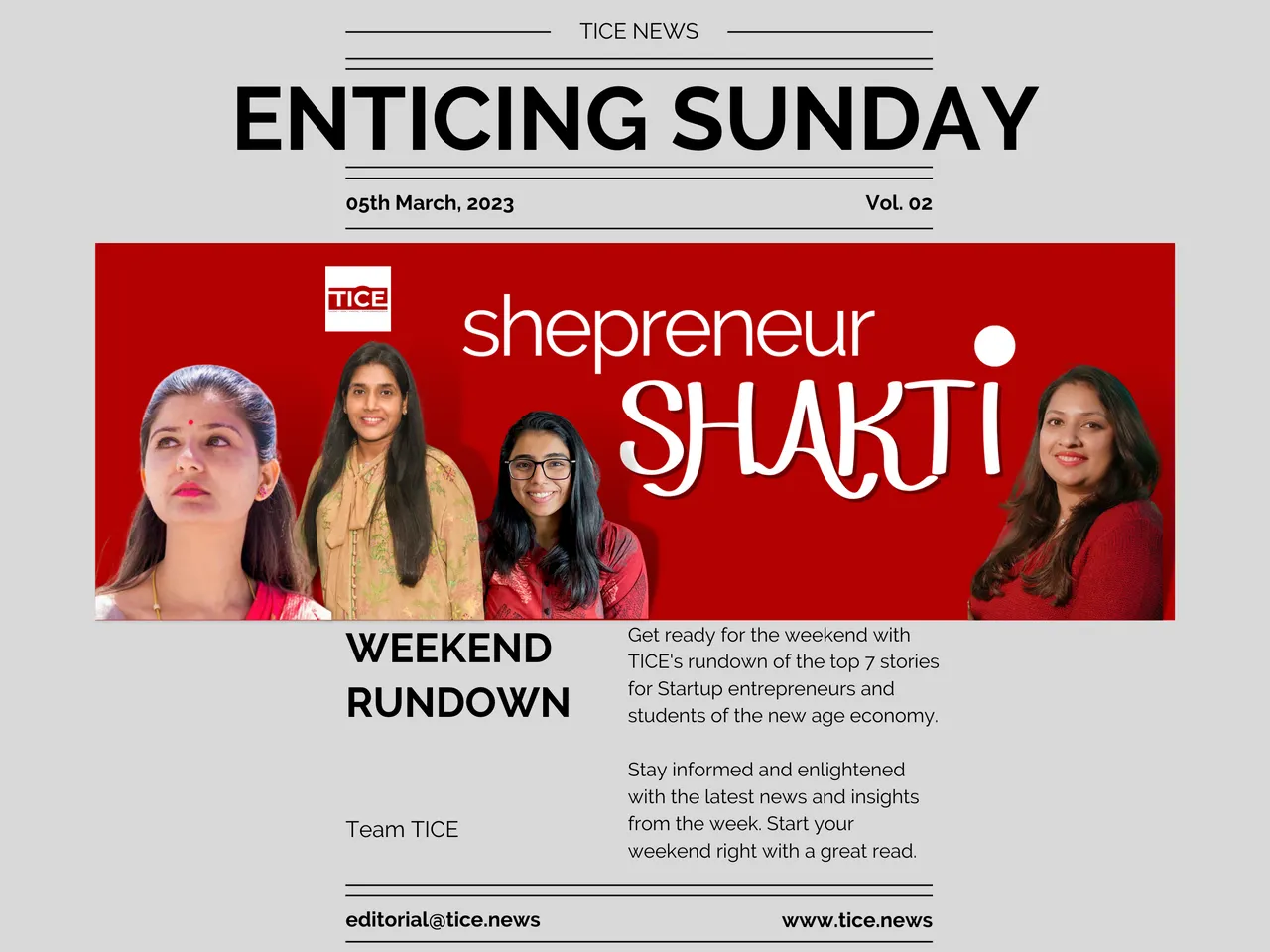 TICE News takes great pride in presenting "Shepreneur Shakti," a special series that pays tribute to the indomitable spirit of women entrepreneurs who have built certified startups from scratch. Through this series, we celebrate the inspiring journeys of eight women entrepreneurs who are changing the world, one startup at a time.
From Startup to Success: TICE TV Features Women Who Are Making Waves
In the first episode, "Shepreneur Shakti: From Cred To Vaaree, Meet The Inspiring Naari," we hear about Garima's journey as an entrepreneur in the highly competitive and male-dominated home furnishing market. Despite facing several challenges, she managed to establish her brand and make it stand out from the competition while juggling her responsibilities as a homemaker and a wife.
In the second episode, "Shepreneur Shakti: Sustainable Pashmina Startup from Ladakh to Global," we delve into the inspiring journey of Abhilasha Bahuguna, the co-founder and director of "Looms of Ladakh." Despite the challenges of running a business in a critical location, Abhilasha has created a sustainable, ethical, and luxury brand that has taken her venture to great heights of success.
In the third episode, "Shepreneur Shakti: The Exquisite Fragrance Of An Entrepreneurial Journey," we celebrate the upcoming International Women's Day by showcasing Surbhi Bansal's journey as a female entrepreneur committed to environmental protection and women empowerment through her eco-friendly incense brand, Nirmalaya. Surbhi's remarkable journey has been filled with challenges. Still, she has persevered and made her mark in the industry with her objective to provide organic fragrances that treat mental wellness and are not harmful to the environment.
In the fourth episode Shepreneur Shakti: The Female-Led Startup Nourishing With Superfood we have featured Sowmya Reddy, Co-Founder, and Director of Nourish You. Her food company specializes in retailing superfoods that are both nutritioushttps://youtu.be/ShPAFSz2Liw for consumers and environmentally sustainable. Sowmya is a tenacious and determined entrepreneur who has overcome numerous obstacles to lead her startup to success. She faced the daunting challenge of entering the fiercely competitive superfood market and worked tirelessly alongside her co-founders to establish and differentiate her brand from the rest. Her perseverance and hard work have paid off, and Nourish You has emerged as a leading player in the industry.
Join us on TICE TV to watch the full episodes of "Shepreneur Shakti" and gain insights from successful female entrepreneurs making a difference in the world.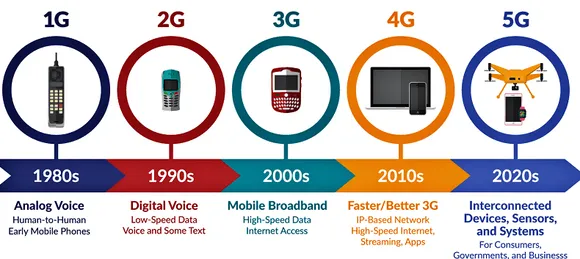 Maximizing the Benefits of 5G Tech: Recommendations for Entrepreneurs
In 2023, India will see increased activity in the 5G rollout, leading to widespread access to high-speed internet. This report will examine the potential impact of 5G on the Indian Startup Economy and the sectors that stand to benefit the most. Healthcare, Education, Manufacturing, Agriculture, Virtual and Augmented Reality (VR/AR), and Autonomous Vehicles are among the sectors likely to experience immediate and significant advantages from 5G technology. The report will explore how Startups in these sectors can leverage 5G to enhance operations, improve customer services, and innovate products and services.