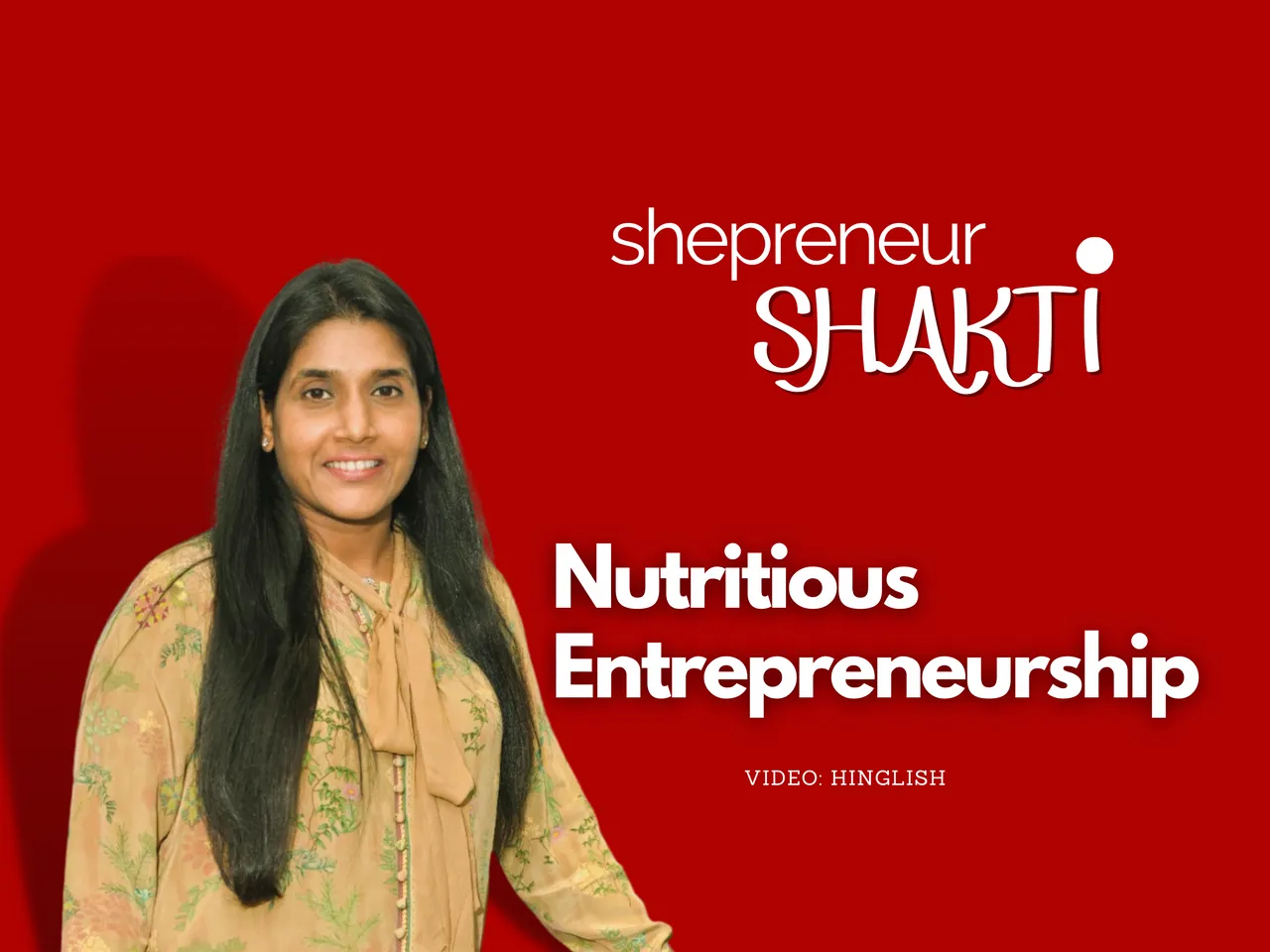 As a part of our Women's Day special "Shepreneur Shakti" series, we're excited to announce the release of our fourth episode featuring Sowmya Reddy, the Co-Founder, and Director of Nourish You, a food company that retails superfoods that are nutritious for consumers and sustainable for the planet.
Sowmya is a fierce woman who has shown remarkable courage and determination in leading her startup to success despite facing several challenges. One of the biggest challenges she faced was breaking into the highly competitive superfood market. She had to work hard to establish her brand and make it stand out from the competition, which she did amazingly with the help of her co-founders.
The superwoman effect: Art of Managing Multiple Roles
Sowmya had to navigate the challenges of balancing her roles as a startup founder, mother, and wife. She had to carefully manage her time and prioritize tasks to ensure that her business was operating smoothly while also taking care of her family. Despite all the challenges, Sowmya showed remarkable courage and resilience in leading her startup to success. Her passion for promoting traditional Indian superfoods and making them accessible to everyone drove her to overcome all obstacles. 
Watch the Full Episode Of 'Shepreneur Shakti' With Sowmya Reddy, Co-Founder, and Director, Nourish You
Stay tuned for the next episode of our Shepreneur Shakti series, where we'll be featuring more inspiring women entrepreneurs and their startup stories. 
We hope that these stories will motivate and encourage aspiring entrepreneurs to take the leap and pursue their own startup journey. Follow TICE TV to stay updated on our upcoming episodes and get inspired by the amazing women leading the way in the world of startups.