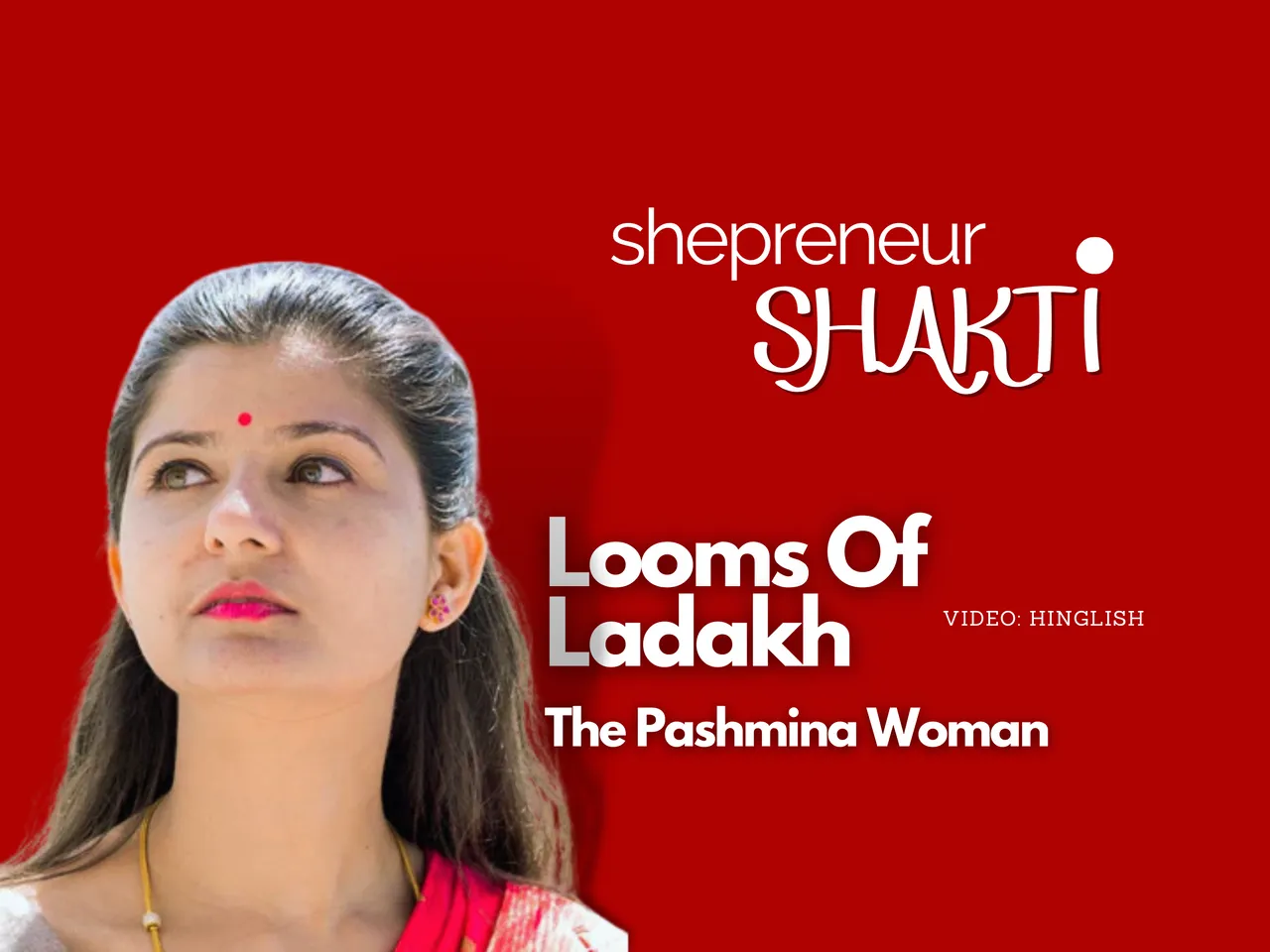 As Women's Day approaches, TICE is proud to roll out the second episode of its highly anticipated video series, "Sheprenuer Shakti". 
The second installation of the series features a female entrepreneur who has shown immense courage and determination in leading a startup in the remote town of Leh, Ladakh. 
Weaving Success: Weaving Pashmina From Ladakh To Global
Abhilasha Bahuguna, the Co-founder and Director of "Looms of Ladakh", has taken her venture to great heights of success, despite the challenges of running a business in such a critical location. Join us as we delve into her inspiring journey and learn how she overcame the odds to create a sustainable, ethical, and luxury brand.
Her inspiring journey as a fierce woman leading a startup in a remote town has the potential to inspire a whole generation of women entrepreneurs. Tune in to TICE TV to watch the full episode of "Sheprenuer Shakti" with Abhilasha Bahuguna and gain insights from successful female entrepreneurs.
Read More: Shepreneur Shakti: The Exquisite Fragrance Of An Entrepreneurial Journey
Watch the Full Episode Of 'Shepreneur Shakti' With Abhilasha Bahuguna, Co-founder & Director, Looms Of Ladakh On TICE TV
To celebrate the achievements of women in business, "Sheprenuer Shakti" will bring a new story each day till 8th March, showcasing the inspiring journeys of these women. Tune in to TICE TV to gain insights and learn from successful female entrepreneurs and Keep reading www.tice.new to read enticing startup stories.