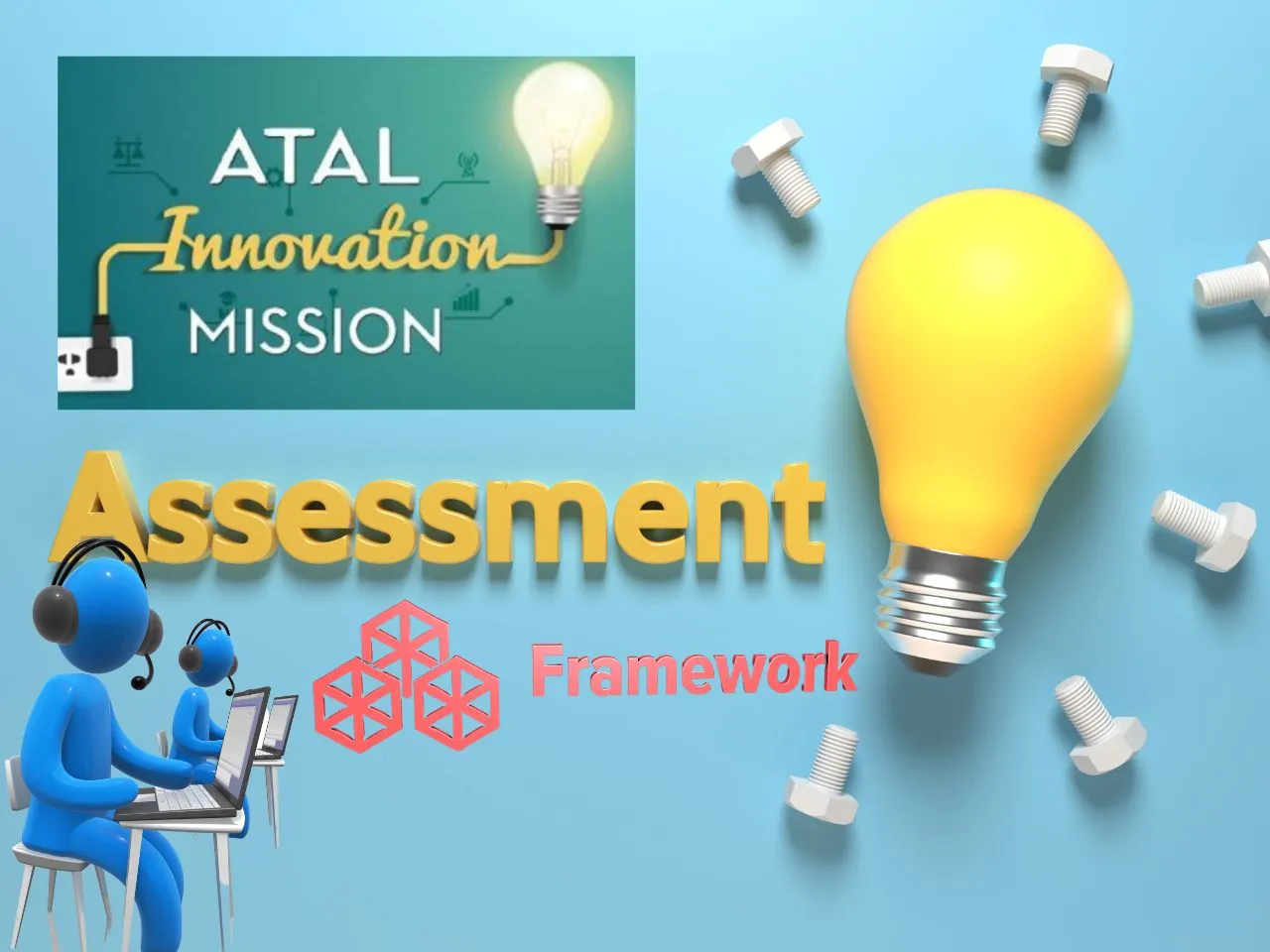 The Atal Innovation Mission (AIM), an initiative by the Government of India to foster innovation and entrepreneurship, has introduced an Assessment Framework for Startup Incubation Centres. This move aims to bolster the performance and effectiveness of over 700 active incubators across the country and is expected to contribute significantly to India's startup ecosystem.
The assessment framework, developed in collaboration with IIT, Delhi and the World Bank, comprises 23 key performance indicators categorised into inputs, processes and outputs or outcomes.
The Need for Assessment
With a staggering 700 active incubators nationwide, around 450 of these have benefited from financial support from various government schemes, amounting to a total disbursement of over Rs 2,100 crores. Notably, Rs 1,500 crores originated from public sources, Rs 400 crores from private funding, and the remainder from corporate social responsibility initiatives in collaboration with these incubators. To ensure accountability, transparency, and consistent growth, AIM identified the necessity for a standardized evaluation mechanism.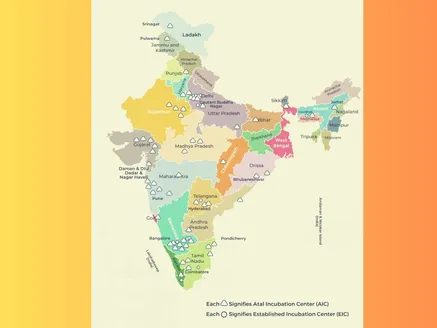 Establishing the Assessment Framework
The Assessment Framework for Startup Incubation Centres is a collaborative effort between AIM, the World Bank, and IIT Delhi. This framework provides a structured approach for assessing and benchmarking the performance of these vital incubators, fostering a culture of accountability and continuous improvement.
Performance Indicators: Inputs, Processes, and Outcomes
The framework categorizes performance indicators into three crucial dimensions: inputs, processes, and outcomes. Under "inputs," financial, governance, human, physical, and intangible factors are considered. "Processes" delve into the operational aspects, including services to startups, operational efficiency, and the incorporation of advanced technologies. Lastly, the "outputs/outcomes" category emphasizes economic and social impacts, such as job creation, economic output, and fostering a supportive startup community.
About AIM and AIC
Atal Innovation Mission, established in 2016 by NITI Aayog, focuses on cultivating innovation and entrepreneurial spirit across India. The mission's core component, the Atal Incubation Centres (AICs), is instrumental in nurturing startups with potential. These AICs, situated in universities, research institutions, and industries, provide startups with technical facilities, mentorship, funding support, networking opportunities, and lab facilities. To date, AICs have aided more than 3,200 operational startups, generating over 30,000 jobs in the ecosystem.
Objectives of the Framework
The Assessment Framework has a threefold objective: to evaluate individual incubators' performance, compare incubator programs, and identify best practices within the Indian incubator landscape. This approach enables stakeholders to make informed decisions, prioritize improvements, and contribute to the growth of impactful and high-performing incubators.
Insights from the Framework
The assessment framework also brings to light structural gaps and opportunities for enhancing incubator success. It underscores the need for closer collaborations within the incubator ecosystem and suggests technology platforms as potential unifiers. Additionally, it highlights the importance of aligning the objectives of host institutions with those of the incubators to avoid conflicts and inefficiencies.
Future Prospects
Dr. Chintan Vaishnav, AIM Mission Director, NITI Aayog said, "The assessment framework comprises 23 Key Performance Indicators (KPIs) that serve as essential metrics for evaluating incubators. These KPIs cover various aspects of incubator functioning and impact, providing a holistic view of their operations. The framework was piloted across the AICs in India, and the outcomes of this pilot project have been compiled in this dedicated publication."


The successful implementation of this assessment framework marks a significant milestone for AIM and sets a valuable precedent for evaluating incubators both nationally and internationally. By establishing a standardized approach, the framework enables consistent evaluation practices and promotes transparency and accountability in the incubator ecosystem."

Dr Vaishnav pinned hope that this framework becomes widely adopted as the industry standard for evaluating and benchmarking incubators. By utilizing this standardized approach, ministries, grantee organizations, and other stakeholders can make informed decisions, identify areas of improvement, and foster the growth of high-performing and impactful incubators.
Having undergone a successful pilot phase across AICs in India, this framework is poised to set the standard for national and international incubator evaluation. AIM envisions that this standardized approach will spur growth, innovation, and accountability in the incubation ecosystem, further benefitting startups, entrepreneurs, and economies at large, Dr Vaishnav added.
The launch of the Assessment Framework for Startup Incubation Centres by the Atal Innovation Mission is a significant stride towards enhancing the effectiveness and impact of incubators in India.