Under India's G20 presidency, the Startup20 Engagement Group and Jagriti Yatra have embarked on a transformative journey to revolutionize entrepreneurship across the nation. In a strategic collaboration between Startup20 and the renowned non-profit organization, Jagriti Foundation, the aim is to foster robust entrepreneurship ecosystems in Tier 2/3 cities in India and reshape the region's entrepreneurial landscape significantly. The vision of the Yatra is to begin a new season of Building India Through Enterprise.
Startup20 Engagement Group and Jagriti Yatra Media Briefing at Niti Aayog 
Launching the Jagriti-Startup20-G20 Yatra 2023
The much-anticipated Jagriti-Startup20-G20 Yatra 2023, an event that embodies the spirit of inclusive entrepreneurship, cross-border collaboration, sustainability, and innovation, was officially launched at Atal Innovation Mission NITI Aayog. This unique event is set to become one of the world's largest entrepreneurship journeys ever undertaken, uniting a diverse cohort of 350 Indian participants and 70 foreign delegates from G20 countries.
During the launch event, Dr. Chintan Vaishnav, Chair of Startup20, expressed his enthusiasm about the partnership with Jagriti Yatra Foundation, stating, "The Startup20-Jagriti Yatra 2023 presents an unparalleled opportunity to connect aspiring entrepreneurs from diverse backgrounds, bridge borders, and collectively address the challenges of our time. In a year when India is hosting the G20 presidency, this program will showcase the power of collaboration and foster a global entrepreneurial ecosystem that drives positive change."
A 14-Day National Train Journey with a Purpose
Participants of the Yatra will embark on a 14-day national train journey, commencing on the 28th of October 2023 from Mumbai and culminating on the 10th of November 2023. The journey will encompass four mega events hosted in prominent Indian cities, including Bangalore, Vizag, Varanasi, Deoria, Delhi, and Ahmedabad. Each location has been carefully selected to showcase India's vibrant entrepreneurial landscape and cultural diversity.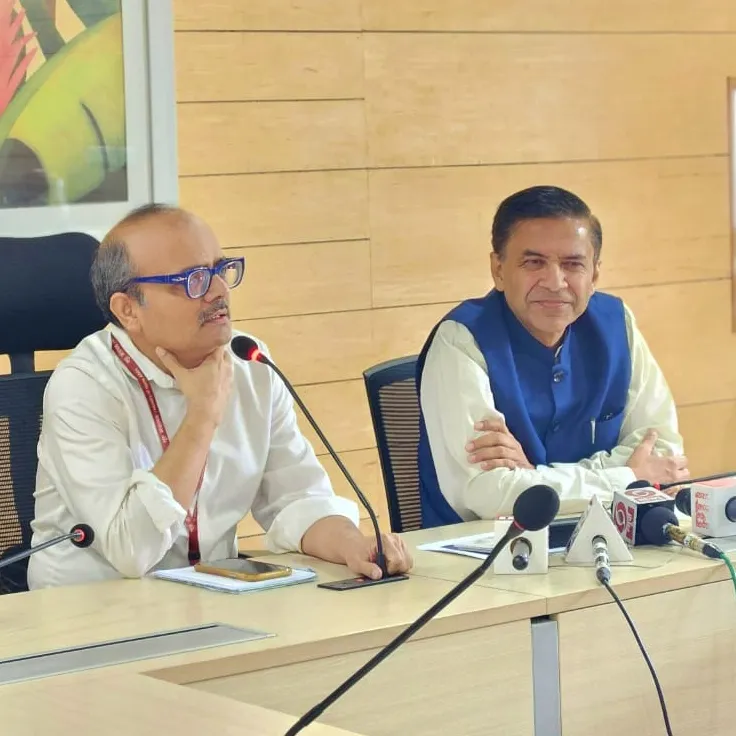 Shashank Mani, Founder of Jagriti Yatra (JY) and Jagriti Enterprise Center-Purvanchal (JECP), also shared his excitement about the collaboration, emphasizing the significance of empowering entrepreneurs and fostering global collaboration. "Through this unique collaboration, we aim to highlight Indian innovation while promoting inclusive entrepreneurship, unlocking the potential of cross-border partnerships, and promoting sustainable and innovative solutions, setting an example for the rest of the world," he said.
Creating Opportunities for Exchange and Collaboration
The Yatra presents an unparalleled opportunity for entrepreneurs, innovators, and change-makers to come together, exchange ideas, forge partnerships, and collectively work towards creating solutions for pressing challenges faced by societies today. Participants will have the chance to visit successful enterprises, learn from industry leaders and founders, and develop their own business ideas while addressing the unique problems of Middle India through a business planning exercise.
Embracing Core Themes: Inclusive Entrepreneurship, Cross-Border Collaboration, Sustainability, and Innovation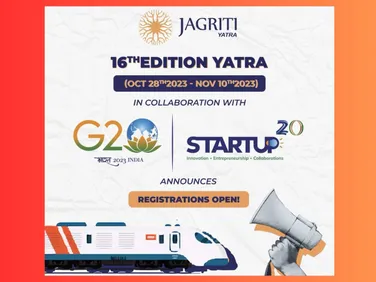 At the heart of the Yatra lie core themes: inclusive entrepreneurship, cross-border collaboration, sustainability, and innovation. Participants will delve into these essential aspects and explore how they can drive economic growth, social development, and environmental sustainability, ultimately shaping a better future for all.
For those interested in participating in the Startup20-Jagriti Yatra 2023 or seeking more information, visit the official website at www.jagritiyatra.com or reach out via email at G20@jagritiyatra.com or phone at +91 90285 53189.
With the ambitious partnership between Startup20 Engagement Group and Jagriti Foundation, India's entrepreneurial landscape is set to experience a transformative shift.