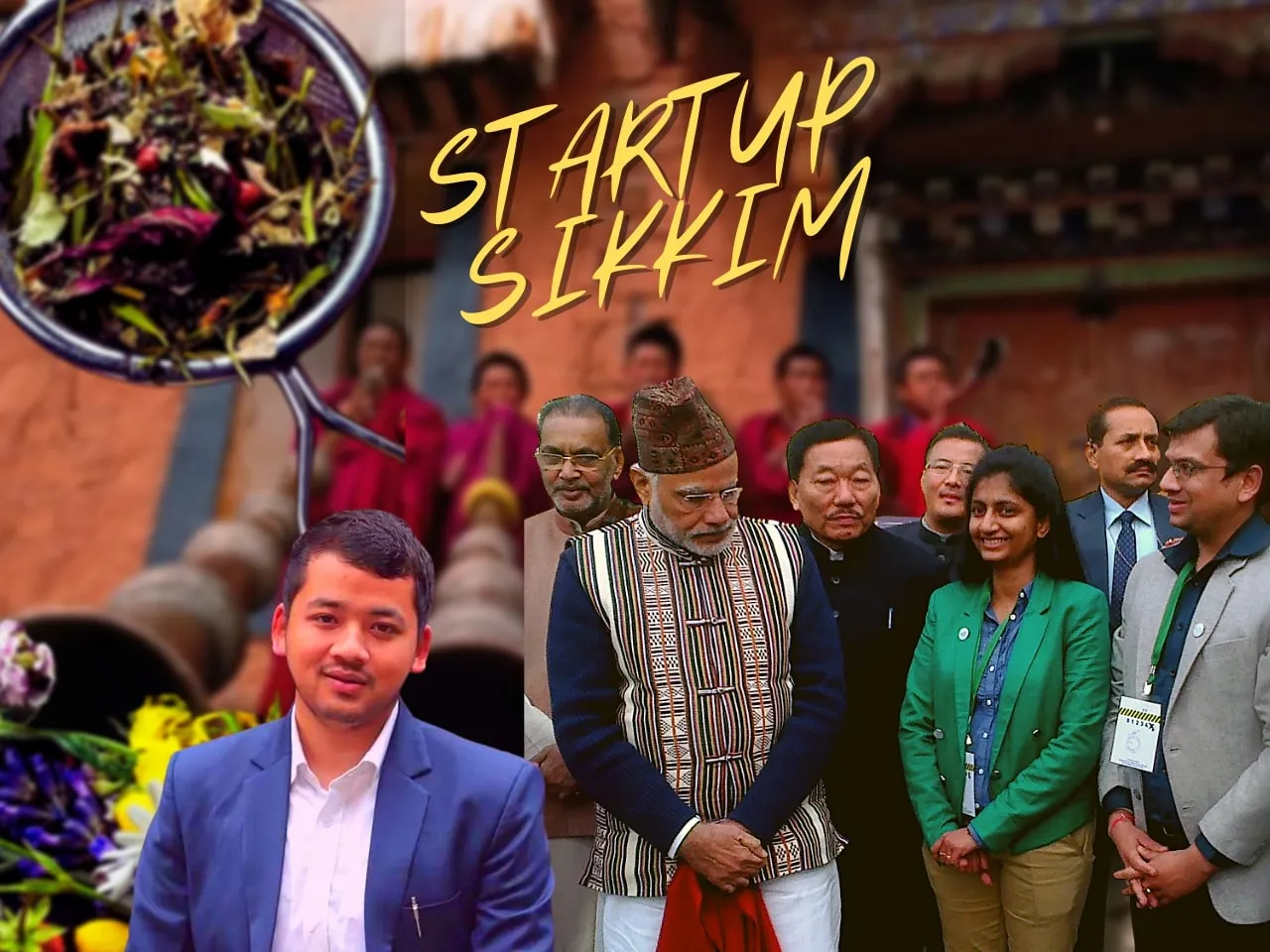 The scourge of pollution! It looms over us like a dark cloud, suffocating the very air we breathe. Residents of North India, in particular, are bearing the brunt of this toxic miasma. Every day, we are bombarded with news of AQI levels and air pollution warnings. The situation has become so dire, that thoughts of fleeing to the Himalayas in search of pure oxygen are no longer fanciful musings, but a genuine considerations. 
But alas, not all of us can simply pack up and relocate to less polluted cities; nor is it a feasible solution. 
But imagine, just for a moment, being able to breathe in fresh, clean air from the comfort of your own home. It's not a pipe dream but a possibility. 
A startup in the Northeast is actually doing it for real by selling pure lightweight & portable oxygen in a can that provides 99% pure oxygen sourced from the pristine air of the Sikkim Himalayas. Called as O2 HIMALAYA, the startup claims that its medically approved cans are already being used by athletes to improve their performance in big leagues like the NFL, NBA, MLB, NCAA, etc.
Well! This is just one, there are many entrepreneurs in the state of Sikkim who are tackling challenges with their innovative startup ideas. And their ideas were so innovative, that these solutions have become successful startups, that are not only boosting the state economy but also leaving an indelible mark on the world.
Oxygen to Ethnic Cuisine
While O2 HIMALAYA brings the Himalayan oxygen to your doorstep, NE Origins is a social commerce startup that sells over 1,000 regional food products on its platform across the country. Interestingly, the products are so unique that you cannot find them in offline stores anywhere in the country. 
And in a world where small and medium-sized enterprises often struggle to make their mark, NE Origins also rises like a beacon of hope, shining a light on the hidden talents of over 350 SMEs. With over 1000 unique and exceptional products, sourced from the heart of the state. This is not just a startup, but a movement that is not just making a presence but also helping the local economy to grow. 
Parvata Foods is yet another thrilling startup story hailing from Sikkim. Parvata foods is an agritech startup bringing wellness of North Eastern Himalayan superfoods to the world but it is started with a great motivation from the local farmer community of Sikkim. Parvata food was founded by Siddhi Karnani and Anurag Agarwal - two young graduates from IIMA, armed with the knowledge of the booming organic food market. 
They were aware of the high prices associated with organic foods, but what they didn't know was the plight of the Sikkim farmers who were growing these crops. These farmers, living in poverty, were being taken advantage of by ruthless middlemen, who were depriving them of even the most basic living standards. The two graduates knew they had to take action to right this wrong and set out on a mission to empower these farmers and give them a fair shot at success and this is what gave birth to Parvata Foods which is now a nationally recognized startup!
Sikkim: A Hub Of Ideas
Well! Sikkim has always been a state full of ideas and innovations. Despite the many challenges, the state has many feathers in its cap. For example, the state was awarded the national Nirmal Rajya award for cleanliness for being the cleanest state in the country. Back in 2019, Sikkim was also recognized as the "Emerging Startup Ecosystem" in States' Startup Ranking. 
The launch of the Startup India Initiative in 2016 has been a catalyst for the explosive growth of startups in the state. According to data from the Department for Promotion of Industry and Internal Trade (DPIIT), the state is now home to 9 registered startups - a modest number, but one that is all the more impressive when considering the challenges faced by the people of Sikkim in terms of resources and opportunities. In spite of the hurdles, these entrepreneurs have persevered and have made a significant impact on the local economy.
What has the government done so far?
Undoubtedly, the once tranquil state of Sikkim has been swept by a tempest of startups. The government, ever mindful of the needs of its people, has thrown open the doors of opportunity with a plethora of schemes and programmes to support these new ventures. In an effort to provide hope and a brighter future for the unemployed youth, self-employment opportunities have been created, with the government providing credit linked promoter's contributions and financial assistance through the Department of Commerce and Industries. 
An Atal Innovation Centre is also opened in the state! In line with the pursuits of Government of India towards Make in India and Start-up India, AIC-SMU Technology Business Incubation Foundation (AIC-SMUTBI) was set up as one of the 100 world-class incubators envisioned by the Atal Innovation Mission, NITI Aayog Government of India in September, 2018. It is the first Atal Incubation Centre in North-East India and is located inside the campus of Sikkim Manipal Institute of Technology, at the pristine location on the banks of river Teesta. The incubator nurtures and incubates early stage entrepreneurial ventures based on Technology and Innovation by providing infrastructure, mentorship and Seed grants to promising young entrepreneurs to pursue their dreams of starting their own venture.
Sikkim Skilled Youth Startup Scheme Points is another initiative allowing young entrepreneurs to turn their innovative ideas into a reality. The program allows a sum equal to 25 percent of the total cost of the project to be allocated as a financial contribution support component. This aid will be for financially feasible and bankable projects undertaken by businesses requiring a total investment of up to twenty lakh rupees.
These bold moves aim to bring about a revolutionary change in the employment sector and the overall startup ecosystem of the state, as the winds of change sweep through Sikkim, bringing with it a new era of prosperity and growth.