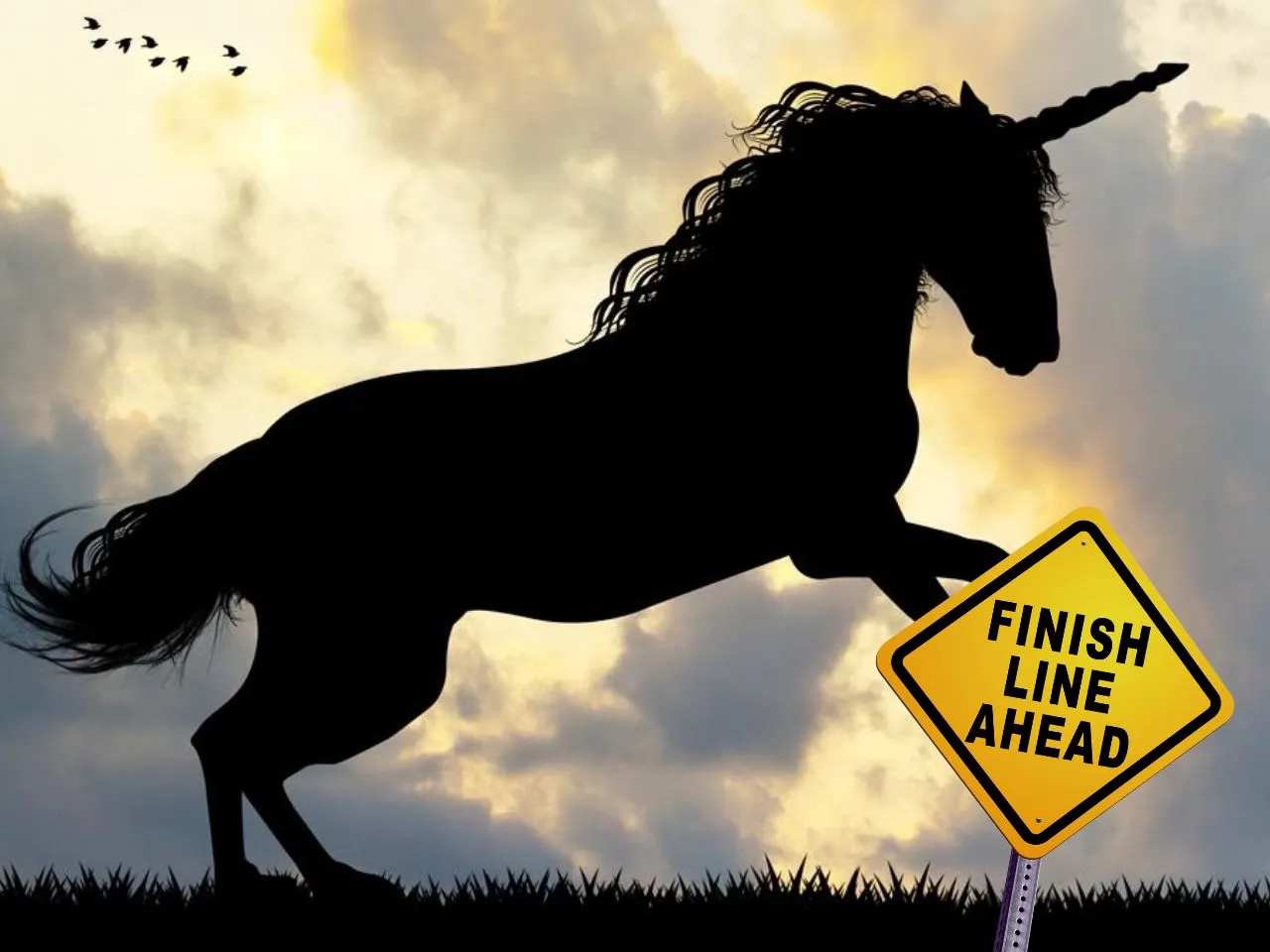 India is currently home to 83 Unicorns, 51 Gazelles and 96 Cheetahs as against 84 Unicorns, 51 Gazelles and 71 Cheetahs in the 2022 Index, highlights a report.
147 Startups Expected to Become Unicorns in the Next Five Years
As the global economy faces uncertainties and rising interest rates, investors are becoming more cautious. However, a recent report by Hurun Research suggests that there is still hope for the Indian startup ecosystem. According to the Hurun report there are 147 startups in India that have the potential to become unicorns in the next five years. 
The ASK Private Wealth Hurun India Future Unicorn Index 2023 highlight India's fast-growing start-up ecosystem to investors, governments, family offices, aspiring entrepreneurs, and the international community.
According to the Hurun Research Institute, Unicorns are the startups founded after the year 2000 with a valuation of USD 1 Billion, Gazelles are startups that are most likely to go Unicorn in the next three years, and Cheetahs are start-ups that could go Unicorn in the next five years. The evaluation is based on regulatory filings, feedback from other entrepreneurs, and some of the active India-focused VC funds and angel investors.
According to Hurun India Founder and Chief Researcher Anas Rahman Junaid, "While rising interest rates and global uncertainties have dramatically reduced the appetite of investors to put money into start-ups in the past half year, there are nonetheless 147 companies, a new record, that Hurun Research believes are most likely to 'go unicorn' within five years.
The speed of value creation in the India's most disruptive industries is remarkable. 135 future unicorns were founded after the year 2010, of which 10 of these Gazelles and Cheetahs were founded since Covid – meaning some of these most valuable companies did not even exist 3 years back!"
The slow-down in the economy has been tough for certain companies, with almost 20% of last year's Gazelles / Cheetahs either dropping off the list or being downgraded. Hurun Research believes these companies could take could no longer go unicorn within three years. Rising interest rates and geopolitical headwinds have combined to make it harder for start-ups to raise capital."
Current Landscape: Unicorns, Gazelles, and Cheetahs
The report reveals that India currently has 83 unicorns, 51 gazelles, and 96 cheetahs. However, compared to the previous year's numbers of 84 unicorns, 51 gazelles, and 71 cheetahs, there has been a slight decline in the overall count.
Future Unicorns Disrupting Industries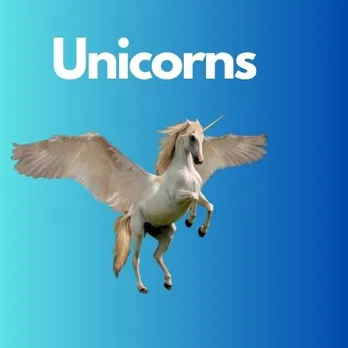 Hurun Research identified the 147 future unicorns from 25 cities across India. Most of these startups were established in 2015, with the majority focusing on software and services. Only 20 percent of them sell physical products, while 37 percent cater to businesses and 63 percent serve consumers. These future unicorns are disrupting sectors such as financial services, healthcare, business management solutions, and education.
Mr Junaid further says, ""Which countries are most likely to produce unicorns in the next three years? The US and China dominate with two thirds of the world's known Gazelles, despite representing only a quarter of the world's population. The rest of the world is currently led by India, the UK, Germany, Israel and Singapore.

A successful start-up ecosystem requires role models, both individuals, such as those from the Hurun Rich Lists, and companies, such as those from the Hurun Global Unicorn and Hurun Global 500 most valuable companies series. If a city or country can attract the world's most successful entrepreneurs and companies to set up shop there, that will have a roll-on effect. Entrepreneurship is infectious and cities with lots of role models are likely to attract the brightest and best young entrepreneurs. It becomes a self-fulfilling prophesy."
Challenges in the Startup Ecosystem
Anas Rahman Junaid, the founder and chief researcher of Hurun India, acknowledges that the economic slowdown and challenging market conditions have affected some companies. Approximately 20 percent of last year's gazelles and cheetahs dropped off the list or were downgraded, suggesting that they may no longer have the potential to become unicorns within three years. Junaid attributes these challenges to rising interest rates and geopolitical headwinds that have made it harder for startups to raise capital.
Gazelles: High-Growth Potential Startups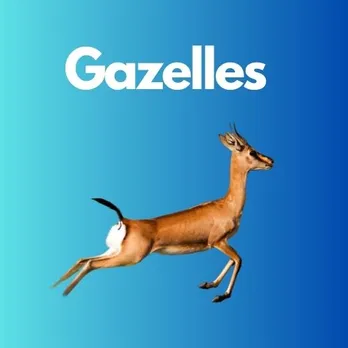 The report categorizes high-growth potential startups as gazelles, with valuations between USD 500 million and USD 1 billion. The index features 51 gazelles, collectively securing a substantial funding amount of USD 9.6 billion. However, there has been a 1 percent year-on-year decrease in the cumulative valuation, totalling USD 30.8 billion.
Leading gazelles in the index include Ather Energy, an electric vehicle startup, Zepto, a quick commerce startup, and LeapScholar, an edtech startup. Other prominent gazelles include Observe.AI, an AI startup, and Ninjacart, an agritech startup. The fintech sector dominates the gazelle category with 11 representatives, followed by SaaS, ecommerce, and agritech.
Cheetahs: Promising Startups with Growing Valuations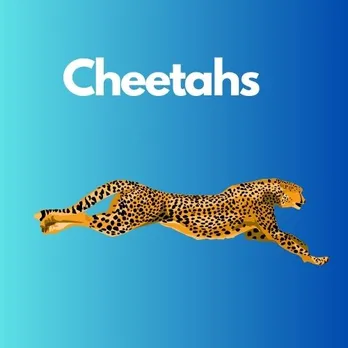 Cheetahs, startups with valuations ranging from USD 200 million to USD 500 million, demonstrate promising growth potential. The report highlights India's impressive count of 96 cheetahs, collectively securing USD 9.3 billion in funding. Notably, the cumulative valuation of these cheetahs experienced a remarkable year-on-year increase of 47 percent, reaching USD 26.3 billion.
Ecommerce startups lead the cheetah index with 17 representations, closely followed by SaaS. These startups show promising growth trajectories and contribute significantly to India's startup ecosystem.




Key Investors and Educational Institutions
Peak XV Partners, formerly known as Sequoia Capital India & SEA, holds the top position as the leading investor in the index, with a portfolio of 37 investments. InnoVen Capital, backed by Temasek and UOB Group, is ranked second in the index, specializing in debt capital for high-growth companies.
When it comes to educational institutions, IIT Kharagpur takes the lead among undergraduate institutes, with 24 co-founders of future unicorns. IIT Delhi closely follows with 23 co-founders. In the post-graduate category, IIM Ahmedabad stands out with 14 co-founders. Among foreign universities, the University of Pennsylvania has eight co-founders, highlighting their substantial contributions to the Indian startup ecosystem.
Women Entrepreneurs Making Their Mark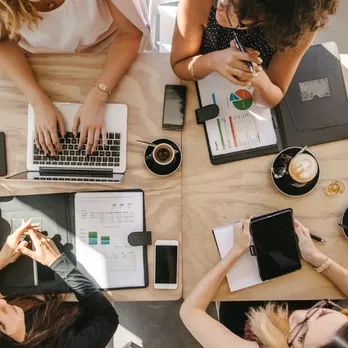 The report also emphasizes the significant contributions of women entrepreneurs to India's startup ecosystem. In the ASK Private Wealth Hurun India Future Unicorn Index 2023, 18 women entrepreneurs from 18 companies have co-founded six gazelles and 11 cheetahs.
One standout company in the index is Heads Up For Tails, co-founded by two women. Vrushali Prasade, aged 29, is the youngest woman co-founder in the index. She co-founded Pixis, a codeless AI infrastructure company focused on marketing. Another notable woman co-founder is Manju Dhawan, aged 57, who played a crucial role in co-founding Ecom Express.
These women entrepreneurs exemplify the drive, innovation, and enduring spirit of women in India's startup ecosystem.
Despite the challenges posed by global uncertainties and rising interest rates, India's startup ecosystem continues to show promise. The ASK Private Wealth Hurun India Future Unicorn Index 2023 identifies 147 startups with the potential to become unicorns in the next five years. While there has been a slight decline in the overall count of unicorns, gazelles, and cheetahs compared to the previous year, the future looks bright for India's startup landscape. With disruptive innovations in various sectors and contributions from women entrepreneurs, India is poised for further growth and success in the coming years.