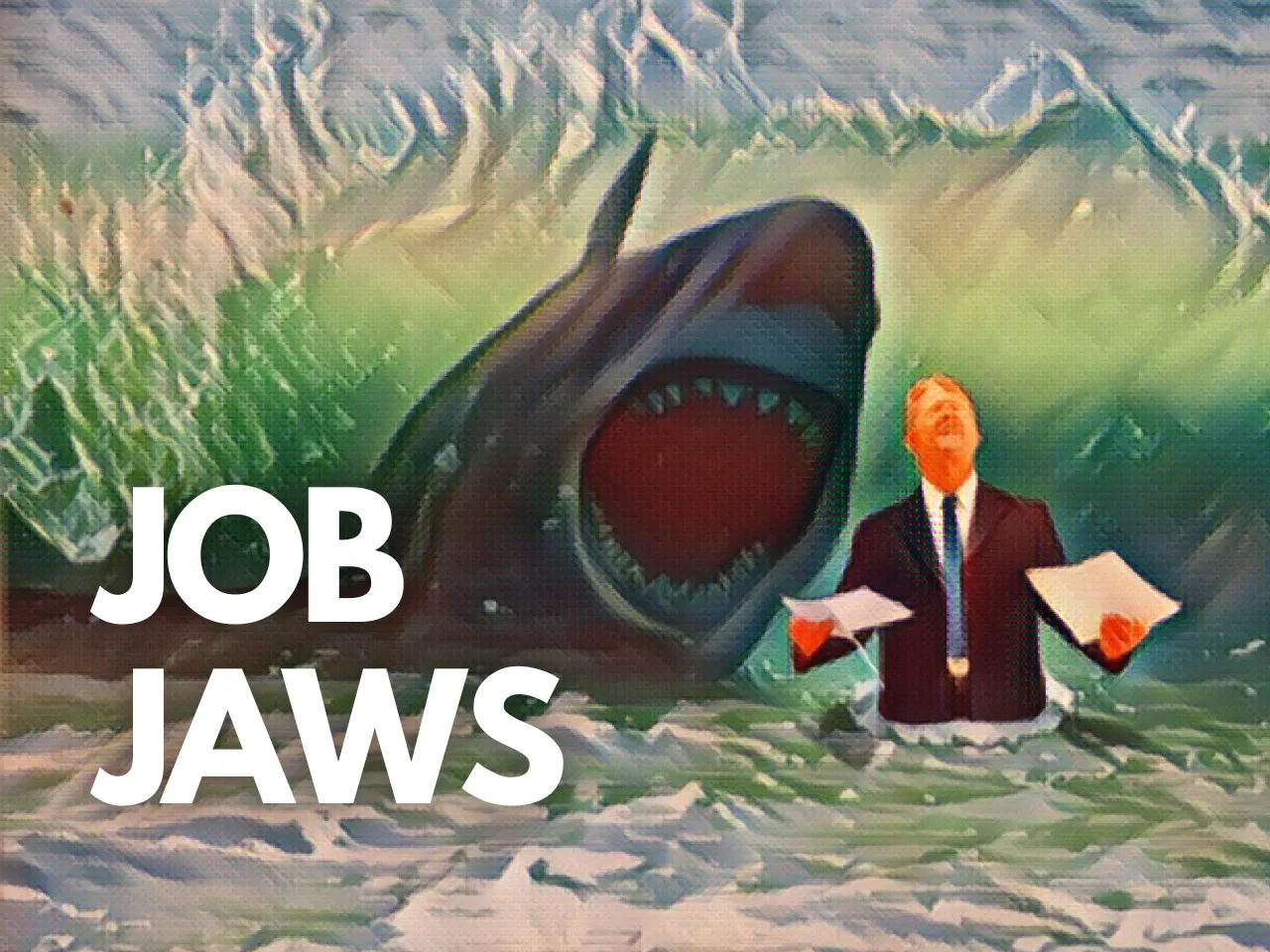 The startup ecosystem in India has been widely recognized as a thriving sector within the country's economy. The government has been actively promoting an entrepreneurial culture, encouraging young individuals to establish startups and become job creators. These entrepreneurs have made significant strides in the business world, introducing unique ideas and products while also addressing the job scarcity prevalent in the Indian economy.
Startups, The Saviors!
During the COVID-19 pandemic, traditional industries faced challenges and limited their hiring activities, allowing new-age startups to emerge as major job creators. These startups began recruiting talent from prestigious educational institutions in India such as IITs and IIMs, which further enhanced their credibility. As a result, students from renowned institutes started showing a preference for working with startups over established industries.
Marketing plays a vital role in the success of startups, as it helps them gain visibility and attract business. Startups allocate a significant portion of their funds towards marketing and advertising, including celebrity endorsements and sponsorship of high-profile events like IPL and FIFA.
No More Sunny Days For Startups
However, the sunny days for startups have now come to an end. The hyperinflationary environment and global events such as the Russia-Ukraine War, Funding Winters, and the collapse of Silicon Valley Bank have dramatically altered the landscape. The availability of easy funding has diminished, and the government has tightened regulations regarding foreign funding, implementing Angel Tax on investments from NRIs. Additionally, SEBI has required startups to disclose their promoters for listing on Indian stock exchanges.
These developments have significantly impacted the ability of startups to raise large amounts of funds. The Reserve Bank of India has also cautioned startups about potential difficulties in securing funding from foreign investors in the near future. As a result, startups have found themselves in a challenging position, necessitating cost-cutting measures to ensure their survival.
To weather the storm, startups have been compelled to reduce expenses, which has led to employee layoffs. While startups have been actively hiring, the unfortunate consequence of this hiring spree has been the need for large-scale layoffs.
Hirings-Firing-Hiring Is Not Cool: Experts
The issue lies not in the hiring practices of startups, but rather in the subsequent need for mass layoffs. The current circumstances have forced startups to make difficult decisions in order to sustain their operations. But is firing the only choice that startups have? Can the startups endorsing FIFA & IPL jerseys justify layoffs?
TICE News sought insights from industry experts on the impact of Hiring-Firing-Hiring on startups' credibility.
According to Mr. Prakash Chawla, an independent senior journalist and expert in business economics:

"India's StartUp Story (Indi-SUS) is facing tough times, with the result that many of the 'Shark Tanks' have left the SUS poster boys tanking into existential crisis.  It must be said, however, that the Indi-SUS had surely inspired our tech-driven youth to make it big. Global funding along with the cheques signed by some of our home-grown big wigs appeared to be an all-weather stream that would never go dry; it does not happen in real life though.

Anyways, the Indi-SUS is hard pressed. resorting to cost cutting. Ironically, employees, young boys and girls many of whom would have left a settled career for these Startups find themselves to be the first ones on the chopping block. All that they get is an e-mail from their promoter expressing ''pain and regrets'' and maybe transfer of 1-3 months' wages into their accounts which would have debit entries ready for their EMIs. 

All those nice sounding idioms like 'When the going gets tough, tough gets going' are not heard any more." 
Sorry, I Fired You! 
According to a recent data, 25,370 employees have been laid off by 92 startups, including unicorns BYJU'S, Cars24, LEAD, Ola, OYO, Meesho, Udaan, Unacademy and Vedantu. Edtech has laid off the most employees, with 19 edtech startups laying off 9,000+ employees.
Even big edtech decacorn like Byju's (valued at more than USD10 billion) and the most valued startup in India has begun the process of laying-off around 2,500 employees- five per cent of its 50,000 strong workforces.
In a mail, Founder & CEO of the company, Byju Raveendran even sought forgiveness from those employees who are in the process of being fired by the edtech. 
Hiring + Firing=Credibility Loss
But is firing the only option for these startups to cut jobs? Is firing costing the startups their hard-earned Credibility?
What happens to the brand image of the companies after laying-off staffers. Do employees really forgive employers after such an event? Will these startups be able to attract talent in future from candidates from reputed institutions? 
On this, Mr. Prakash Chawla responds,  "The serious mistake the promoters are making is showing the door to the employees, who are a great human resource to be left high and dry. This would create a long-lasting credibility gap for the StartUps.

The Expert's word of advice of the startup is that the cost cutting exercise should involve all other means which do not directly impact customers and are least painful for the employees. 

For instance, where was the justification for the Byju's, an education platform, to sponsor the Indian cricket team jersey in a multi-million-dollar deal when its business model was still shaky.  The Startups have to be humble enough and not compete with the Ambanis of the world to sponsor events like the FIFA World Cup.    

Signing of expensive movie stars for brand endorsements is a traditional way of marketing; where is the ingenuity that could leverage technology rather than film stars to push a brand!

The employees would still take the pain of a freeze in annual pay hike or other perks maybe with a grudge; but to fire people in dozens and hundreds would not help the Indi-SUS sustain their goodwill.  Government itself seems to be indifferent. 

Those pouring in millions and billions of dollars have tightened their purse strings, expecting the entrepreneurs to get back to basics of making money with transparency in their accounting. Crisis in the US banks has made it worse. The game of valuation of a StartUp also had to move out of a board room to an open and transparent principle of international accounting standards.  

After all, the real test of the valuations would be the stock market which is ruthless to promoters if they do not work on the bottom lines. Promoters alone would not build bottom lines; they need charged up employees who are being short-changed."   

Mr Naveen Coomar, Founder and Managing Partner with Naveen & Naveen Consulting Firm says, "Laying off is not the 'only solution', but most often a very sub-optimal solution. For one, it clearly indicates that hiring was not done as a strategic business decision but a rather perfunctorily, to meet some non-business criteria."

It also indicates that hiring was not done on a role requirement basis. Many people don't understand difference between a job and a role. This lack of clarity leads to hiring, where very few individuals are contributing fully. A very simple test to find this gap is to ask any business leader, "how many people justify their cost through the contribution they make". Very few could respond to this question, in the affirmative.

Laying off could negatively affect credibility of the brand, if this is done as reaction to what others are doing. However, if a firm undertakes this exercise as a strategic intervention, it could actually help build credibility amongst high-caliber talent pool.

It seems there is no definitive answer to the complex questions surrounding employee layoffs in Indian startups. Profitability is often seen as a driving force in a capitalist economy, leading some to argue that such actions are a natural part of growth and evolution. However, others believe that unfair practices can harm a company's ability to attract and retain top talent. Regardless of the arguments, one thing remains clear: these layoffs can have a detrimental impact on a startup's brand image. Therefore, it is crucial for startups to prioritize effective communication and minimize friction in the layoff process."
Why Can't Startups Take Firing Youth For Granted?
India's significant young population is often hailed as a demographic advantage and a key driver of the country's future growth. This young workforce not only seeks employment opportunities but also stability in their jobs. As startups pursue growth, they must recognize their responsibility towards this young workforce. While startups have been instrumental in creating both white-collar and blue-collar jobs, the practice of hiring and firing can tarnish the reputation of Indian startups.
Prospective job seekers are likely to think twice before joining an organization that has conducted mass layoffs. Although India currently operates as an employer-centric market with limited employee influence, this dynamic is expected to change in the next decade or two as the demographic dividend diminishes. 
It is crucial that India avoids a scenario like the United States or several European countries, where a shrinking labour force due to an aging population leads to skyrocketing wage costs. 
The impact of layoffs on Indian startups goes beyond immediate financial considerations. It affects the brand image, the ability to attract talent, and the long-term stability of the workforce. Startups must navigate these challenges responsibly, keeping in mind their obligations to the young mass of job seekers and the future of the country's labour market.