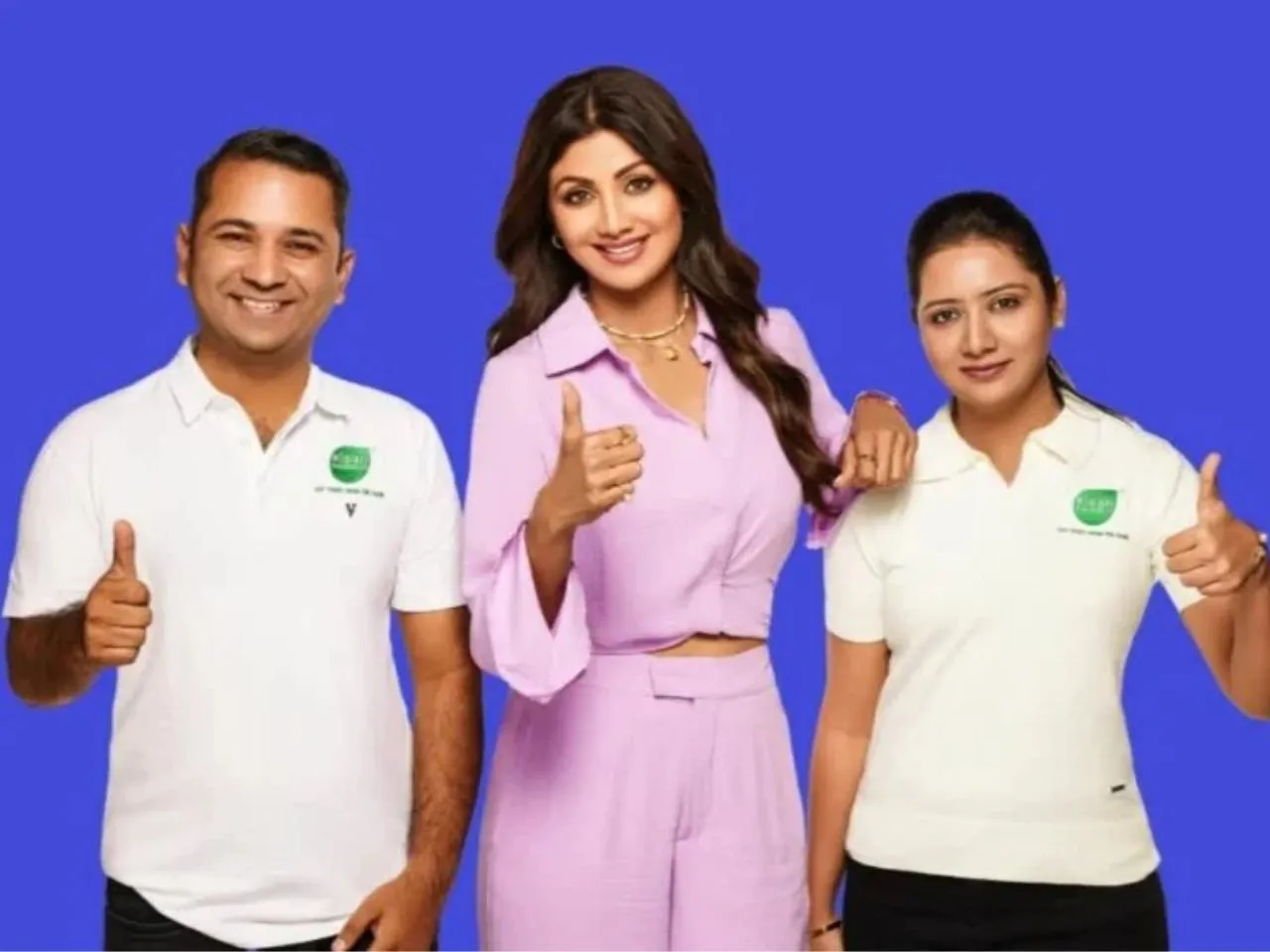 Shilpa Shetty, a multifaceted Bollywood actor known for her dedication to fitness and her involvement in startup investments, has recently made a new financial commitment to KisanKonnect, an omnichannel farm-to-fork startup based in Mumbai.
To promote fitness and good health Shilpa Shetty Kundra has invested an undisclosed amount in the startup which was founded in 2020 by Vivek Nirmal and Nidhi Nirmal.
KisanKonnect has revolutionized the supply chain by sourcing food directly from a network of 5,000 farmers through village-level collection centers and delivering it to consumers in Mumbai and Pune. This unique approach eliminates middlemen and ensures fresh, safe-to-eat produce reaches consumers.
You Are What You Eat!
In a Tweet, Shilpa Shetty said, "You are what you eat" - I believe in and practice this motto very diligently. So does the amazing team of @kisankonnect_in."
"You are what you eat" - I believe in and practice this motto very diligently. So does the amazing team of @kisankonnect_in. I'm thrilled to be a part of 'Aapka Apna Farmer's Market', which makes safe-to-eat food accessible and connects farmers directly to consumers. What's even… pic.twitter.com/pjhQhVi9GV

— SHILPA SHETTY KUNDRA (@TheShilpaShetty) May 30, 2023
How is KisanKonnect Addressing Safe-To-Eat Food Problem?
Shilpa Shetty has invested in KisanKonnect as the startup's commitment to providing fresh and nutritious produce aligns perfectly with the actor's belief in maintaining a healthy lifestyle. As a firm advocate for fitness and well-being, she has consistently emphasized the importance of a healthy body and mind. Through this investment, she aims to contribute to the vital aspect of fitness—fresh food.
Shilpa Shetty Kundra expressed her enthusiasm, stating, "I believe in the idea of a fit and healthy India, and I personally practice and promote this thought wherever possible. I love that the founders of KisanKonnect share the same passion towards this thought. Not only are they solving the problem of safe-to-eat food, but they are also connecting thousands of farmers directly to the consumers, resonating with my thoughts about promoting health in my country, where agriculture is one of the major occupations."
How is KisanKonnect Revolutionizing the Supply Chain?
KisanKonnect has emerged as one of the innovative players in the market by establishing a highly advanced temperature-controlled and tech-enabled supply chain. This differentiates them from other e-commerce players in the space, such as BigBasket and Otipy. The startup aims to build an efficient supply chain to deliver the freshest produce to consumers in the shortest time, addressing the challenges faced in the industry.
Vivek Nirmal, founder of KisanKonnect, expressed his delight at Shilpa Shetty Kundra's partnership, stating, "We are very delighted to have Shilpa partnering in our journey of providing fresh and nutritious produce to our customers. Our integrated model, right from soil testing to plant biologicals based on 'Regenerative Agriculture,' is helping thousands of our farmer members nurture active and healthy soil. Our unique model ensures better returns for smallholder farmers and fresh, nutritious food for the consumer."
Nidhi Nirmal, co-founder of KisanKonnect, added, "We are proud to have the largest assortment in the fruits and vegetables space and offer delivery within 4-6 hours of ordering anywhere in Mumbai and Pune. Customers can choose delivery slots or simply walk-in to our nearest 'Farm Stores.'"
With Shilpa Shetty Kundra's backing, KisanKonnect aims to expand its reach and impact, connecting more farmers directly to consumers while ensuring the availability of fresh and nutritious food. The startup's commitment to quality and efficiency, combined with Shetty Kundra's support, will play a crucial role in shaping the future of the farm-to-fork industry in India.
What Other Startup Investments Has Shilpa Shetty Made?
Shilpa Shetty has made a strategic investment of Rs 2.25 crore in Mumbai-based ready-to-cook direct-to-consumer (D2C) brand WickedGud. Shilpa Shetty also became the brand ambassador for the D2C brand. Founded in 2021 by Bhuman Dani, Monish Debnath, and Soumalya Biswas, WickedGud offers a range of products, including pasta and noodles, that are made using healthy ingredients. The manufactures its products using innovative Steaming and Convection Air Drying (SCAD) technology.
Shilpa Shetty Kundra has also launched her own fitness and health app called Simple Soulful and has previously invested in a Gurugram-based startup known as Mamaearth.
WickedGud primarily sells its products through its own website and various online e-commerce platforms, including Amazon, FirstCry, Nykaa, Flipkart, and Paytm. Shilpa Shetty Kundra's investment in the startup further bolsters its growth and expansion plans.
Shilpa Shetty Kundra's entrepreneurial endeavors extend beyond the film industry, as she actively explores investment opportunities and collaborates with innovative startups. Her contributions to the startup ecosystem have helped foster growth and innovation, while also raising awareness about the importance of health and wellness.
Shilpa Shetty will soon be seen portraying the first female cop in Rohit Shetty's cop universe. She has also recently announced her involvement in the magnum opus KD, revealing the first look. Through her investments and initiatives, she continues to contribute to various sectors and uphold her commitment to promoting a healthy lifestyle.