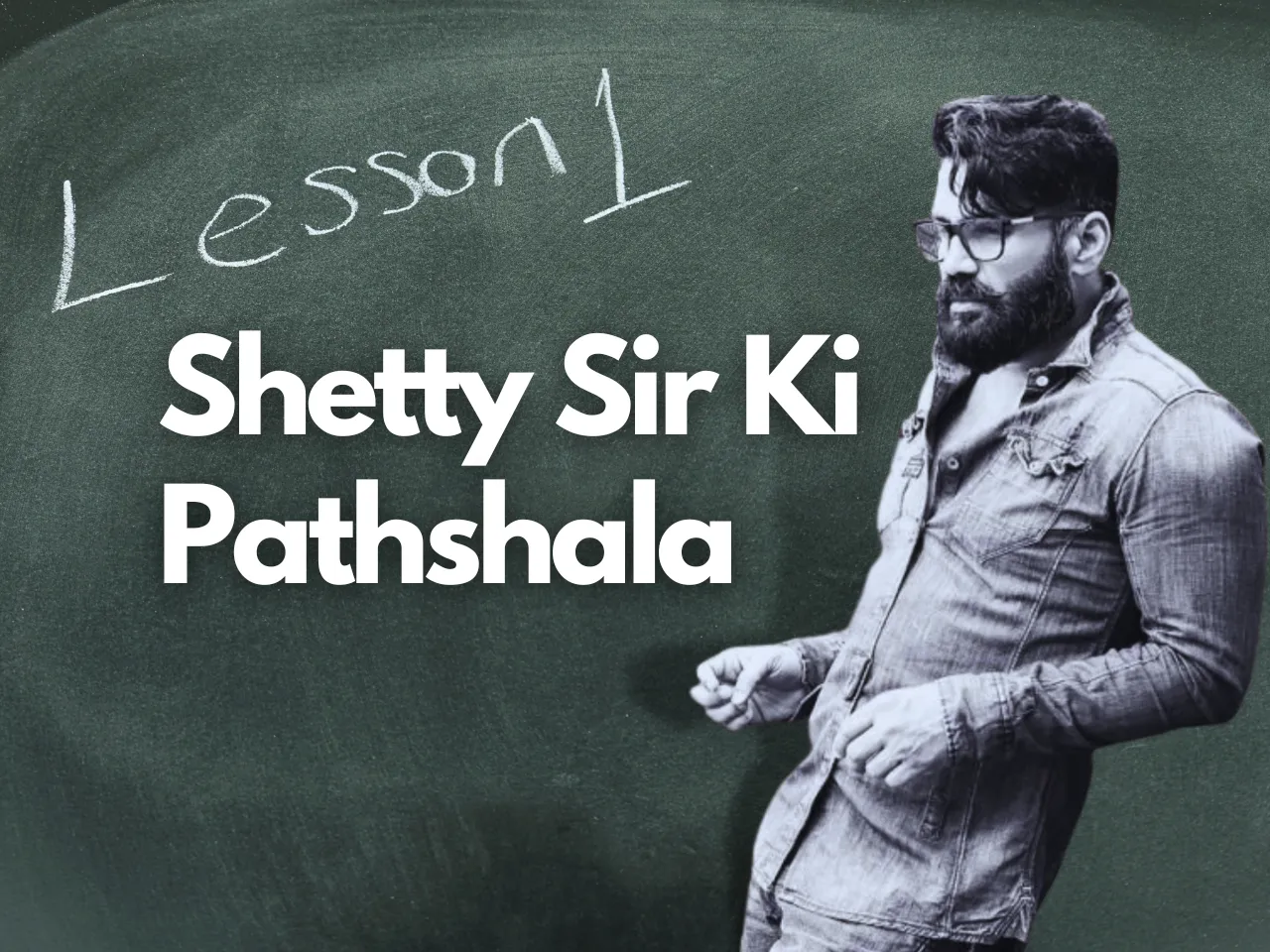 Bollywood Actor Suniel Shetty who is also a successful entrepreneur has shared some invaluable management lessons from his 30-year career in the film industry and business ventures. Shetty is known for his hit movies, but it is his business side that has made him one of the wise investors in the country. In a recent post on LinkedIn, Shetty reflects on his personal and professional journey, sharing his regrets and lessons learned along the way.
"Maybe it's a thing with other 60 year olds as well, but sometimes I find my thoughts going back to things from my past. It could be my childhood, summers in my hometown, business partners, my early years in the films, things I wish I'd done differently, or some decisions I now regret."
How To Learn From Mistakes?
One of the most significant takeaways from Shetty's post is the importance of learning from past mistakes. Instead of beating oneself up over regrets, Shetty encourages professionals and entrepreneurs to use these mistakes as valuable lessons to learn from and focus on the future. "Destiny will get you to a point. Beyond that, it's down to what you make of it," he advises.
"Beating yourself up over things you regret could be unproductive. Instead, I look at those mistakes as valuable lessons to learn from and focus on the future. My personal life has been blessed with a solid foundation. In my professional journey though, I have my fair share of regrets."
Should We Focus on our  Strengths Or Weakness?
Shetty started his film journey in 1992 but his stint as an entrepreneur spans more than 40 years. Shetty also shares some key insights into his early career in Bollywood, noting that his lack of acting skills, poor diction, and body language was quickly spotted by critics. However, instead of dwelling on his weaknesses, Shetty chose to focus on his strengths. He emphasizes the importance of market positioning, noting that without a clear strategy, decisions can lack a pattern, leaving the market confused.
Personal branding is another essential aspect of success, according to Shetty. While failures in the film industry get a lot of attention, Shetty believes that successes should be spoken of too. He highlights the importance of leveraging success by collaborating with others and reaching out to those you wish to work with.
Shetty Sir's Management Lesson For Entrepreneurs  
Market positioning: In the early years of my career, I had no strategy at play. My decisions lacked a pattern. On one hand, I'd deliver a big-budget hit & on the other, my next movie would end up being a low-budget, poorly made & badly marketed one. My actions left the market confused. I didn't know the value of positioning. If you don't define yourself, no one else can.
Personal branding: In the movie business, failures get a lot of attention. But for some reason, I never ensured that my successes were spoken of. Over a 30-year career, I've never turned up late for a shoot or ever caused any troubles on set, yet I found it odd to market or pitch my discipline & commitment. Truth is, people need to know what you're made of. Don't oversell yourself or lie about your skills, but if you're making an impact, it can't hurt to speak about it.
Leveraging success: There were several people I really wished to collaborate & work with. Despite several highs in the first 20 years, I never reached out to them. It really wasn't an ego thing, but probably just how my upbringing was. I believed that my work would speak for itself. Truth is, if you want something, you need to ask for it. And if you don't ask, the answer is always no! Simple as that.
How To Follow Your Heart?
Finally, Shetty notes that following your heart is crucial to finding joy and fulfillment in one's work. He admits that when he forayed into real estate, he focused on conventional large projects instead of building niche products like holiday homes, which he was more passionate about. He encourages professionals and entrepreneurs to acknowledge their mistakes early on and make course corrections to avoid wasting time and resources.
Shetty's post is a valuable reminder that success is a journey and mistakes are an inevitable part of that journey. By learning from these mistakes, acknowledging one's weaknesses, and focusing on strengths, professionals, and entrepreneurs can achieve their goals and find fulfillment in their work.
Read Suniel Shetty Full Post On LinkedIn