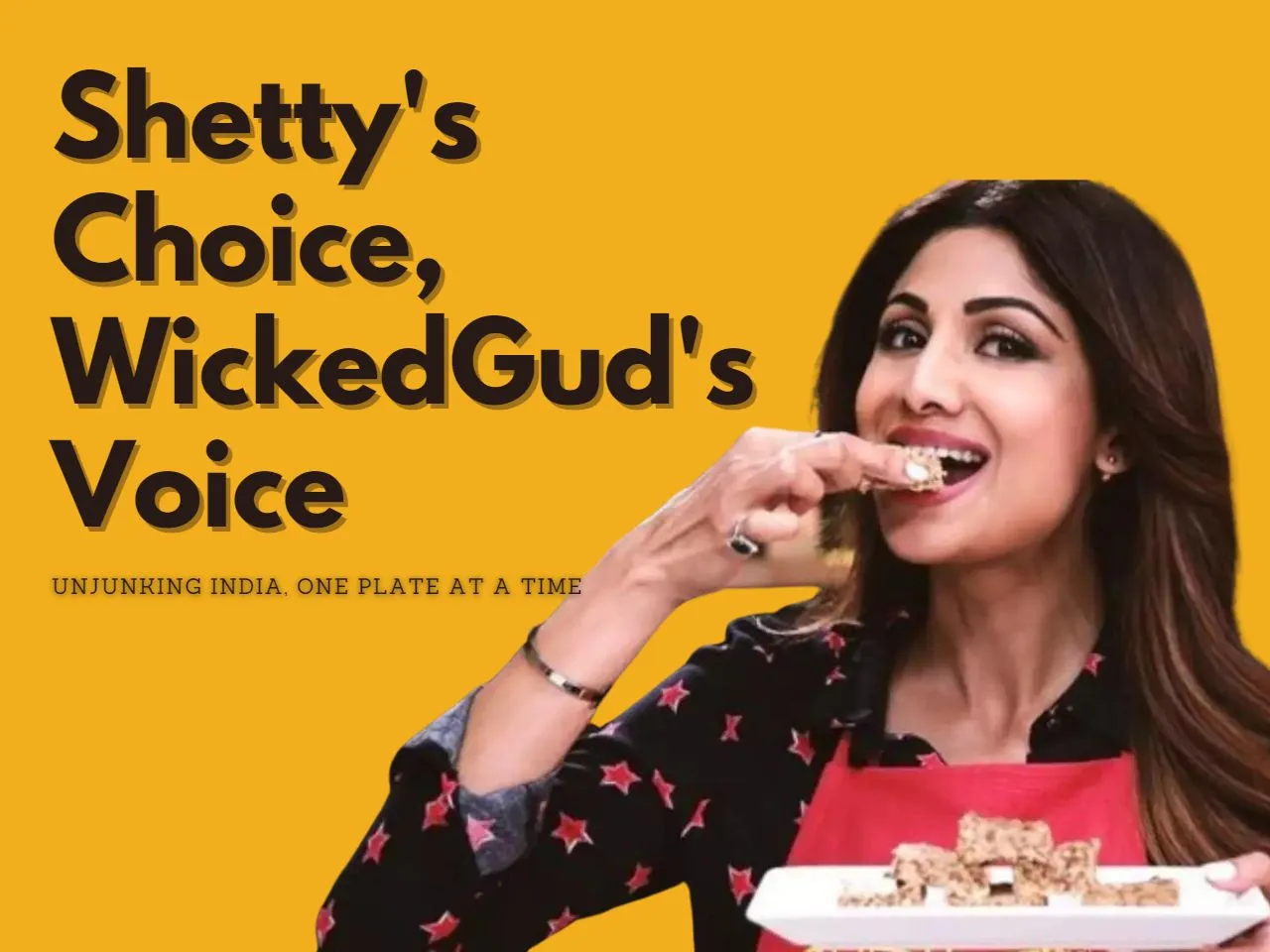 The healthy foods sector has experienced remarkable growth in recent years as more and more individuals prioritize their well-being and embrace a healthier lifestyle. With the increasing awareness about the importance of nutritious eating habits, people are actively seeking out food options that not only taste good but also offer substantial health benefits. In this context, the investment made by fitness icon Shilpa Shetty in WickedGud highlights the significance of catering to this growing demand.

WickedGud, a direct-to-consumer (D2C) start-up, recently secured a significant investment from Bollywood actor Shilpa Shetty. As the Mumbai-based company, 100Percent Nourishment Pvt Ltd, continues to make strides in the market with its WickedGud brand, Shetty's investment of Rs 2.25 crore further solidifies the company's growth trajectory. This recent funding from Shetty, a renowned serial start-up investor, adds to the list of notable investors such as Titan Capital, Mumbai Angels, NB Ventures, Dholakia Ventures, Venture Catalyst, and boAt co-founder Aman Gupta.
Unjunking India, One Kitchen at a Time
 Founded in 2021 by Bhuman Dani, Monish Debnath, and Soumalya Biswas, WickedGud is on a mission to revolutionize the food industry in India. The brand has witnessed exceptional growth of over 300% in the past year, primarily driven by its healthy and delicious pasta and noodles offerings. What sets WickedGud apart is its commitment to producing products that are 100% maida-free, 100% oil-free, and 100% MSG-free. Embracing a mom-approved approach, the brand crafts its products using wholesome ingredients like atta, dal, chawal, chana, oats, and jowar. These nutritious options are made possible through innovative Steaming and Convection Air Drying (SCAD) technology, ensuring both taste and health are never compromised.
Expanding Horizons
The brand's recent appearance on Shark Tank India Season 2's grand finale episode catapulted WickedGud's popularity, leading to successful expansion into international markets. UAE, Singapore, Mauritius, and Nepal are just a few countries where WickedGud's products have found a strong foothold. Customers can conveniently purchase these delectable and healthy offerings directly from the WickedGud website. Additionally, the brand has made its products available through popular e-commerce platforms such as Amazon, blinkit, BigBasket, SwiggyInstamart, Zepto, and Flipkart, ensuring widespread accessibility for consumers.
A Perfect Fit: Shilpa Shetty Joins the WickedGud Family
The news of Shilpa Shetty's investment in WickedGud has garnered significant attention. Bhuman Dani, the Founder and CEO of WickedGud, expressed his excitement about this collaboration, stating, 
"We are thrilled to welcome Shilpa Shetty to the WickedGud family. Her love for food and fitness aligns with our brand values and mission. We believe that her influence will help us reach a wider audience, promoting conscious consumption." 
Shetty herself shared her thoughts on the brand, saying, "We're a family of food-lovers and are always looking for opportunities in the better-for-you indulgent food space. I tried the WickedGud Spaghetti and was not only impressed by the taste and health benefits, but also the fact that my kids loved it too. Grown-ups liking it is one thing, but when my kids lapped it up, I was sold on the idea. This inspired me to not only endorse the brand but also invest in it. I am excited to support WickedGud in their mission to unjunk India, one kitchen at a time."
Shetty's decision to invest in WickedGud underscores her belief in the brand's commitment to providing indulgent yet healthy food options, aligning perfectly with her own philosophy of holistic well-being. As a renowned figure in the fitness industry, Shetty's involvement further reinforces the notion that the pursuit of good health and delicious food can go hand in hand, inspiring others to adopt healthier choices and contributing to the continued growth of the healthy foods sector.