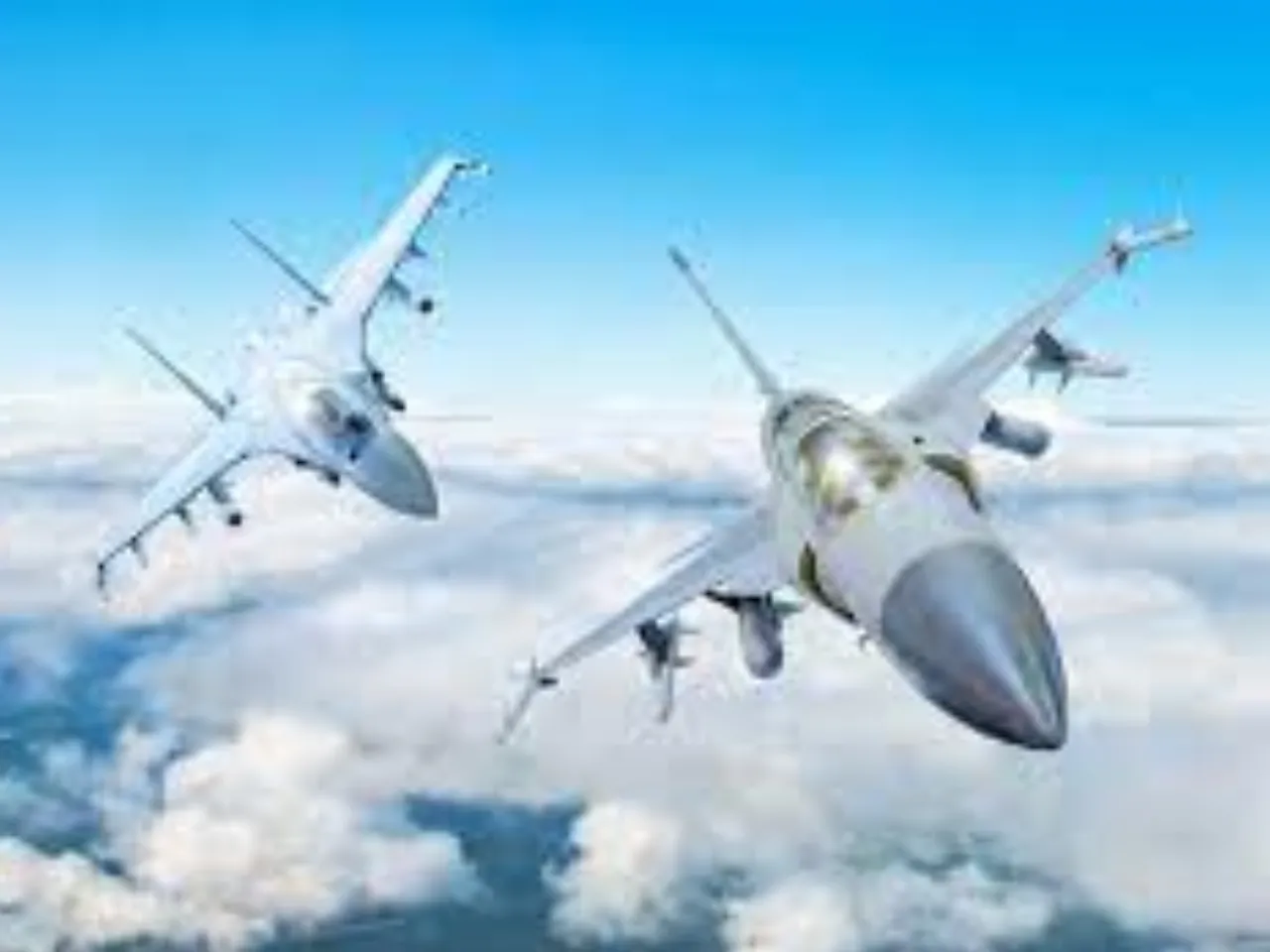 In a significant milestone for India's defence sector, the country's defence production has exceeded the Rs 1 lakh crore mark for the first time ever. The successful integration of micro, small, and medium enterprises (MSMEs) and startups in the defence supply chain has played a crucial role in achieving this remarkable feat.
Remarkable Increase in Defence Licenses Issued to Industries
The Indian government's policy measures aimed at bolstering the participation of MSMEs and startups in the defence industry have yielded positive results. Over the last 7-8 years, there has been an astounding 200 percent increase in the issuance of defence licenses to industries by the government, further promoting the growth of the sector.
Government Policy Measures Drive Participation of MSMEs and Startups
It is due to the persistent efforts of the Ministry of Defence, the value of defence production in the Financial Year (FY) 2022-23 has surpassed the Rs one lakh crore mark, reaching an impressive figure of Rs 1,06,800 crore. It is important to note that this value is expected to increase even further as data from the remaining private defence industries becomes available. Compared to FY 2021-22, which recorded defence production worth Rs 95,000 crore, the current value marks a remarkable increase of over 12 percent.
Integration of MSMEs and Startups in the Defence Supply Chain
The Indian government is actively engaged with defence industries and their associations to address the challenges faced by them and drive defence production in the country. To facilitate ease of doing business, several policy reforms have been implemented, including the seamless integration of MSMEs and startups into the defence supply chain.
Surge in Defence Design, Development, and Manufacturing
As a result of these forward-thinking policies, industries, particularly MSMEs and startups, have shown great enthusiasm in defence design, development, and manufacturing. This surge in interest is evident from the remarkable 200 percent increase in the number of defence licenses issued to industries by the government over the past 7-8 years. These measures have not only invigorated the defence industrial manufacturing ecosystem in the country but also generated a wealth of employment opportunities.
The government's commitment to supporting and nurturing the growth of MSMEs and startups in the defence sector has proven to be a game-changer. By providing a conducive environment for these enterprises to thrive, the Indian defence industry has witnessed unprecedented progress. 
The integration of MSMEs and startups in the supply chain has not only enhanced the sector's overall capability but also fostered innovation and technological advancements.
Moreover, this milestone achievement in defence production reflects India's increasing self-reliance in the defence sector. By actively encouraging indigenous defence manufacturing and reducing dependence on imports, the country has taken significant strides towards strengthening its defence capabilities.
Looking ahead, the Indian government remains steadfast in its commitment to supporting the defence industry and fostering an ecosystem that promotes growth, innovation, and self-reliance. With continued collaboration and proactive policy measures, the country is poised to achieve even greater heights in defence production, firmly establishing itself as a major player in the global defence market.
Successful Startups Thriving in India's Defence Sector
India's defence sector has witnessed a remarkable rise in the number of successful startups that are making significant strides in the industry. These startups have emerged as trailblazers, introducing disruptive technologies and innovative solutions to bolster the country's defence capabilities. Let's take a closer look at some of these noteworthy startups:
Tonbo Imaging: Tonbo Imaging specializes in advanced imaging and sensor systems for defence applications. Their cutting-edge solutions, including night vision cameras, thermal imagers, and situational awareness systems, have garnered global recognition.
Bharat Forge: Known for its expertise in manufacturing and technology, Bharat Forge has ventured into the defence sector with a focus on artillery systems, combat vehicles, and aerospace components. The company's advanced engineering capabilities have earned them a prominent position in the defence industry.
Astra Microwave: Astra Microwave specializes in microwave products and solutions for the defence and aerospace sectors. They offer a wide range of products, including radar systems, electronic warfare systems, and communication equipment, catering to the unique requirements of the defence industry.
Zen Technologies: Zen Technologies specializes in the development of simulation-based training solutions for the defence and security sectors. Their virtual and augmented reality platforms enable realistic training scenarios for soldiers, enhancing their operational readiness.
These startups, among many others, have not only demonstrated technical prowess but have also earned accolades and contracts from the Indian armed forces. Their innovative solutions have played a vital role in bolstering India's defence capabilities while also contributing to the country's goal of self-reliance in defence production.