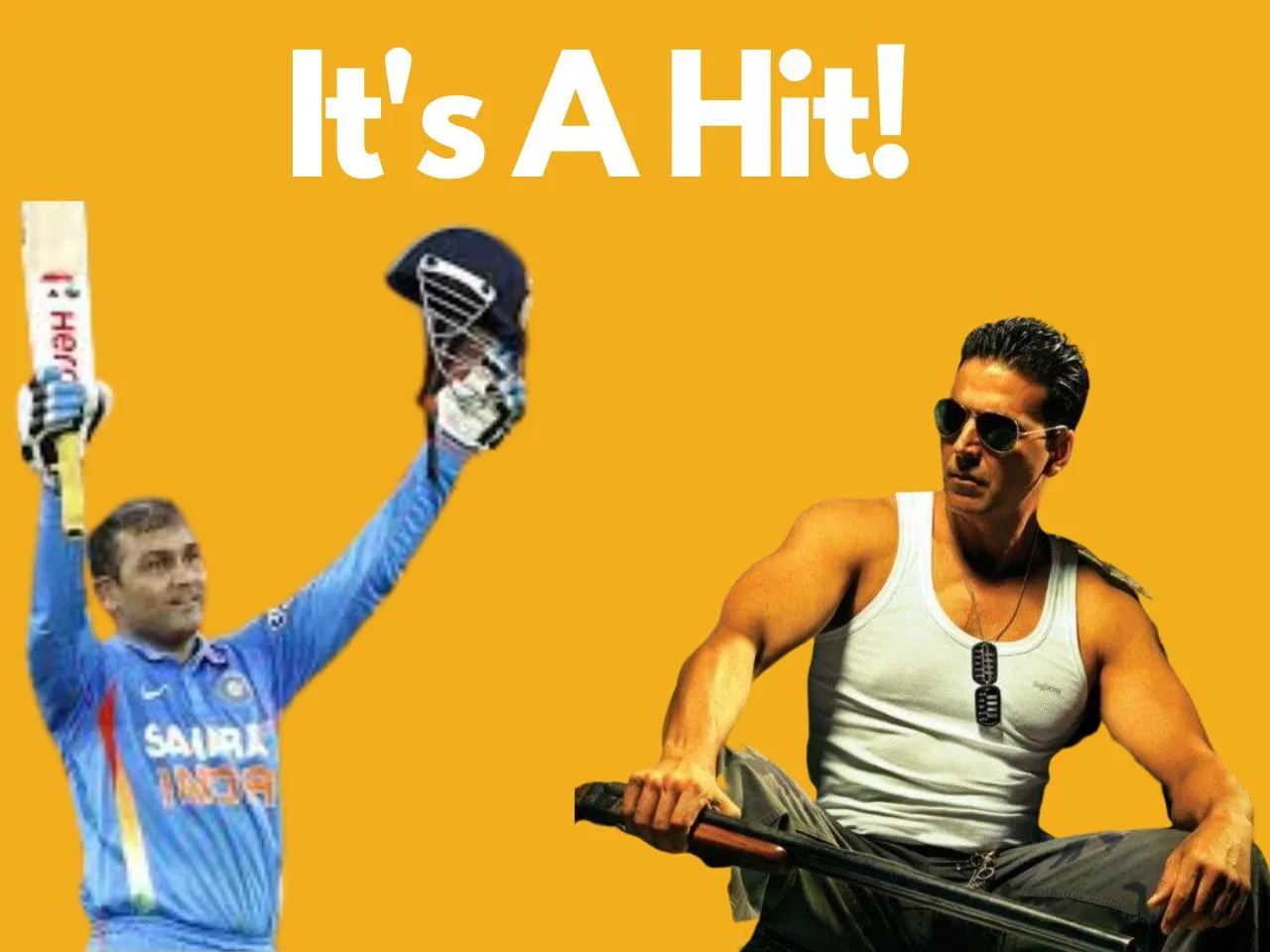 In recent years, the startup scene in India has seen a surge in interest from Bollywood actors and sportspersons, who are coming forward to invest in innovative and promising startups. This trend is not new, but it is gaining more momentum as the startup ecosystem in India continues to grow and expand. Leading Bollywood actor  Akshay Kumar and former start cricketer Virendra Sehwag along with other undisclosed investors, have reportedly invested in agritech startup Two Brothers Organic Farm (TBOF) in a Pre-Series A funding round.
What is the Investment For?
The investment raised in the Pre-Series A funding round will be utilized to expand Two Brothers Organic Farm (TBOF) business both domestically and internationally. The funding will also be used to increase the manufacturing capacity of the company and set up training facilities for the farmers who are associated with the startup.
Who are the other Investors in Pre-series A Round Funding?
Whilst both the Celebrities invested as they strongly resonated with the brand TBOF, other investors in the pre-series A round included Tejesh Chitlangi – a leading corporate lawyer and Senior Partner at IC Universal Legal, Durga Devi Wagh – an existing stakeholder and client, Crest Ventures – an ardent supporter and existing investor, Javed Tapia – a serial social entrepreneur, and Raju Chekuri – a global business leader, entrepreneur and humanitarian.
"The success of this funding round is a testament to the hard work and dedication of our team at Two Brothers Organic Farms," said Satyajit Hange, co-founder of TBOF. "With the support of our investors, we will continue to revolutionize the organic farming industry in India and positively impact rural communities," he added.
It's the sustainable agriculture that attracted the Cricket legend!
After visiting the farms of Two Brothers Organic Farm (TBOF), former Indian cricketer and legend Virender Sehwag was inspired by the company's unwavering dedication to creating a positive impact on the farming community and the health of society. This inspiration led him to decide to invest in TBOF.
"I am excited to support TBOF's mission of sustainable agriculture and rural development. It is heartening to see the positive impact they have brought in the lives of farmers and people's health across India and beyond," said Sehwag.
What is the Story of Two Brothers Organic Farms?
Two Brothers Organic Farm (TBOF) is an Indian agritech startup that was founded in 2013 by brothers Satyajit and Ajinkya Hange. The company is based in Bhodani, Maharashtra and is dedicated to promoting organic farming and sustainable agriculture practices.
TBOF sells a wide range of organic and natural ingredients-based products, including a variety of Cultured A2 Ghee, an extensive range of millet and healthy Grain flours, Wood Pressed Oils, and Nut Butters.
TBOF grows a variety of crops including fruits, vegetables, grains, and herbs, all of which are grown using organic farming methods without the use of synthetic fertilizers, pesticides or genetically modified seeds. The company follows a farm-to-table model and sells its produce through various channels such as e-commerce platforms, farmer markets, and direct-to-consumer sales. In addition to farming, TBOF also conducts various educational and training programs for farmers and agriculture enthusiasts to promote sustainable farming practices. The company also conducts farm tours and offers hands-on training to educate people about organic farming techniques.
TBOF has significantly grown over the past couple of years, has connected with thousands of families, and has consumers in more than 53 countries and over 1,000 cities across India through its official e-commerce website, mobile app, leading e-commerce platforms, and prominent food superstores.
TBOF has won several awards and accolades for its contribution to the organic farming sector in India. 
Other Startup Investments By Akshay Kumar
Akshay Kumar, one of the most popular Bollywood actors, is also a successful entrepreneur and investor in various startups. He has been actively investing in startups for the past few years and has been associated with some of the most promising ventures in the Indian startup ecosystem.
Some of the startups in which Akshay Kumar has invested are  -
GOQii: GOQii is a health-tech startup that provides wearable fitness bands and personalized coaching services to its users. Akshay Kumar has been associated with the company since 2015 and is also its brand ambassador.
Placio: Placio is a student housing startup that offers affordable and comfortable accommodation to students in India. Akshay Kumar invested in the startup in 2017 and has been actively promoting the brand.
Scentials: Scentials is a beauty and wellness brand that offers a range of personal care products. Akshay Kumar is a co-founder of the startup and has been involved in its growth since its inception in 2018.
Bharat Matrimony: Bharat Matrimony is one of the most popular matrimonial websites in India. Akshay Kumar invested in the startup in 2018 and has been associated with the brand ever since.
DailyHunt: DailyHunt is a news and content aggregator app that offers content in various regional languages. Akshay Kumar invested in the startup in 2018 and has been actively promoting the brand.
Apart from these, Akshay Kumar has also invested in ventures like Gamaya, Pennywise, and Khatabook, among others.
It Raining Investments from Celebs!
India has been witnessing a steady increase in startup activity over the past decade, with a thriving entrepreneurial culture and a growing number of incubators and accelerators. Many Indian startups have also been successful in attracting funding from global investors, making the country one of the hottest startup destinations in the world.
Bollywood actors and sportspersons are now joining the fray and investing in startups in various sectors such as e-commerce, health tech, fintech, and others. These celebrities are using their star power and financial resources to support promising startups, and also as a means of diversifying their investment portfolio.
One of the most notable celebrity investors in the startup scene is actor Aamir Khan, who has invested in startups such as furniture e-commerce platform Pepperfry and social networking platform Hike Messenger. Another actor, Deepika Padukone, has invested in the health-tech startup, Epigamia, and the e-learning platform, FrontRow. Other serial investors from film fraternity are – Suneil Shetty, Alia Bhatt, Twinkle Khanna, Kriti Sanon and many more.
Sportspersons such as Sachin Tendulkar, Mahendra Singh Dhoni, and Virat Kohli have also been actively investing in startups. Sachin Tendulkar has invested in healthcare startup, Docturnal, and augmented reality gaming startup, JetSynthesys. Mahendra Singh Dhoni has invested in sports technology startups such as Run Adam and Sports Flashes, while Virat Kohli has invested in sports performance company, Sports Convo.
The involvement of Bollywood actors and sportspersons in the startup ecosystem is not only beneficial for the startups but also helps to create awareness about the startup culture in India. These celebrities have a huge following and influence, which can inspire young entrepreneurs and investors to explore the startup ecosystem and support the growth of the startup community in the country.