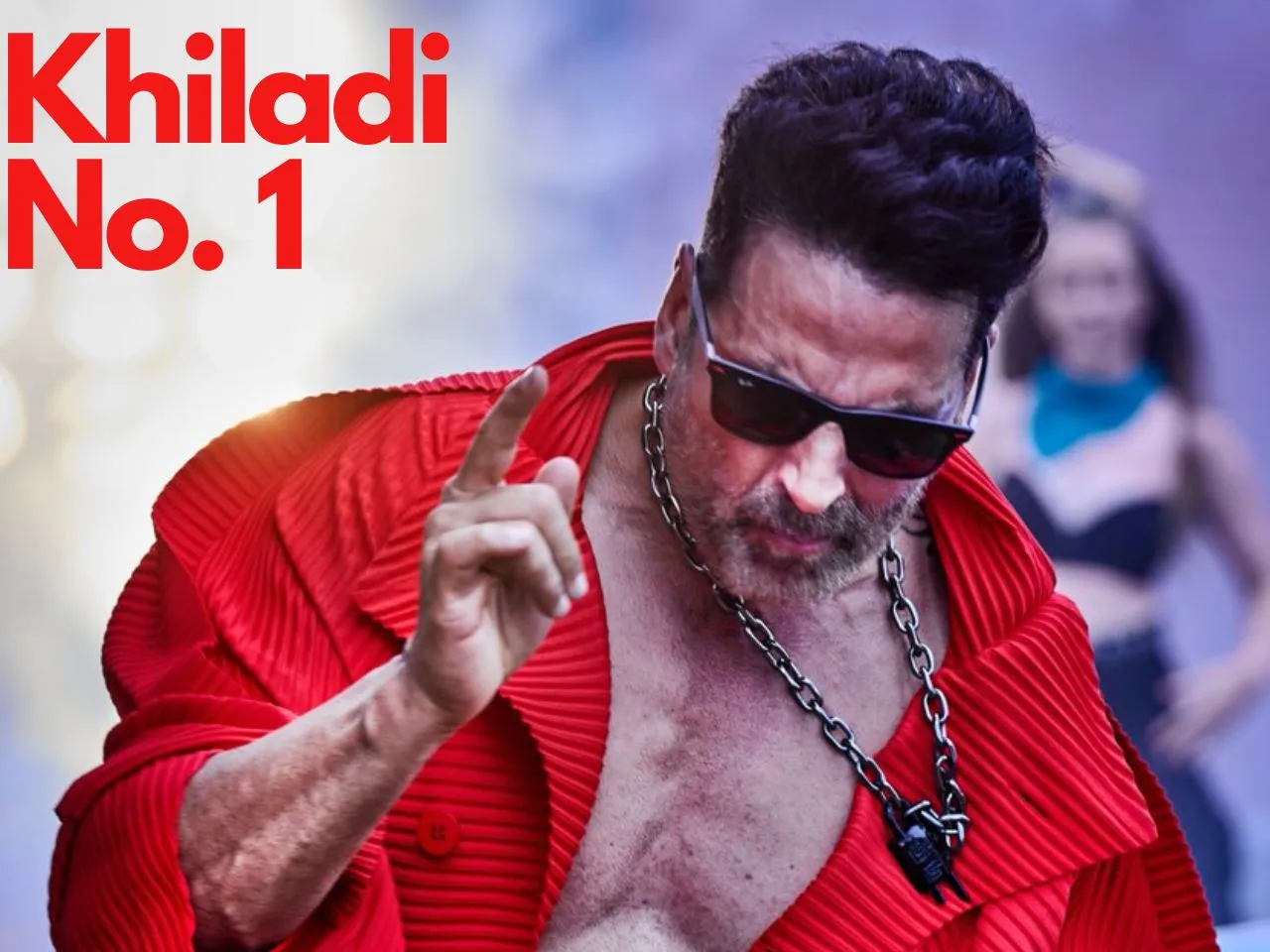 Bollywood celebrities are investing in the growing startup ecosystem of India. From investors to business corporates to Bollywood celebrities— all have eyed the ever-growing startup ecosystem of the country. What is common between the startup community and the celebrities is that their target audience is same. 
One of the Bollywood's 'Sabse Bada Khiladi' Akshay Kumar has entered into a joint venture with content-to-commerce unicorn - The Good Glamm Group (GGG) to introduce a range of comprehensive personal care and wellness products for men. 
Through the joint venture, GGG and Kumar are targeting a revenue run rate of Rs. 100 crore in the next 1 year and Rs 500 crore in 3 years for which the investments will be made accordingly.
What Is Khiladi's Kumar Role In GGG?
Making a substantial investment in the upcoming brand, Kumar will be closely involved in product and brand development.
The product line is expected to launch within the next six months, with items in the men's grooming category priced between Rs 150 and Rs 350. 
In an interview with Money Control, Akshay Kumar said, "I will be deeply involved in the product development and brand development. I have always believed in holistic wellness and fitness all my life and that is the experience I want to bring to people - be it the ingredients, the regimens and the philosophies - to create this product line."
He added, "The brand we are building together is very close to my heart and truly will epitomize what I believe in and what I stand for."
How Good Glamm Group Plans To Go With Akshay Kumar?
Founded by Darpan Sanghvi, Priyanka Gill and Naiyya Saggi, Good Glamm Group is one of South Asia's first DTC Beauty & Personal Care Unicorns. With management and a team of over 3,500 now spread across Singapore, India, Dubai and the US, Good Glamm Group is expanding in all key international markets backed by leading blue chip Global Investors
According to Darpan Sanghvi, who is the Group Founder and CEO of The Good Glamm Group, the brand is expected to generate a revenue run rate of Rs 100 crore in the next year. While he did not disclose details about the products or target audience until the launch, he did mention that they will be kept confidential.
Both Mr & Mrs Khiladi Have A GGG Connect
In December 2022, the Good Glamm Group has acquired a 51% stake in Akshay Kumar's wife cum Bollywood actor Twinkle Khana's women-focussed content platform Tweak India in a cash and stock deal. As part of the deal, Tweak India joined the Good Glamm, while its founder Twinkle Khanna continued to lead the startup and also became a shareholder of the unicorn.
Are Startups The New Bollywood Hit?
It is now a trend for the Bollywood celebrities to invested in startups that resonate with their personalities and lifestyle.
Bollywood celebrities are known for their successful careers in the entertainment industry, but many of them have now ventured into the world of startups. These celebrities are not just lending their name to the startups but are actively investing in them and helping them grow.
Actor-turned-entrepreneur Sonu Sood co-founded an AI-based social media app Explurger along with industry veteran Jitin Bhatia.
Actress and entrepreneur Alia Bhatt is an investor in Phool.co, a startup that collects floral waste from temples and mosques and then handcrafts the waste into patented organic fertilizer, charcoal-free luxury incense and other wellness products via flower cycling. Recently, her co-founded startup Edamama announced Rs 100 crore turnover within one year of its launch.
Another Bollywood celebrity who has been active in the startup world is Priyanka Chopra. She has invested in several startups, including the Bumble dating app, the Holberton School, a coding education startup, and the social media platform, ShareChat. Chopra has also launched her own production company, Purple Pebble Pictures, which focuses on producing regional films and supporting new talent.
Actor and producer Aamir Khan has also invested in a few startups, including the furniture rental platform, Furlenco, and the mobile news platform, Inshorts.
Apart from these celebrities, there are several others who have made their way into the startup world. For example, Shahrukh Khan has invested in several startups, including the gaming startup, Nazara Technologies, and the online furniture rental platform, Furlenco. Similarly, Hrithik Roshan has invested in HRX, his own brand of fitness apparel and has also launched his own fitness startup, CureFit.
Startup Investment By Celebs Is A Global Trend
The trend of Bollywood celebrities investing in startups is not just limited to India. Several celebrities, including Ashton Kutcher, Leonardo DiCaprio, and Justin Timberlake, have also invested in startups in the United States.
The involvement of these celebrities in startups is not just a financial investment but also a way to use their fame and resources to shape the brands they invest in. It will be interesting to see how these startups grow and develop under the guidance of these influential celebrities.