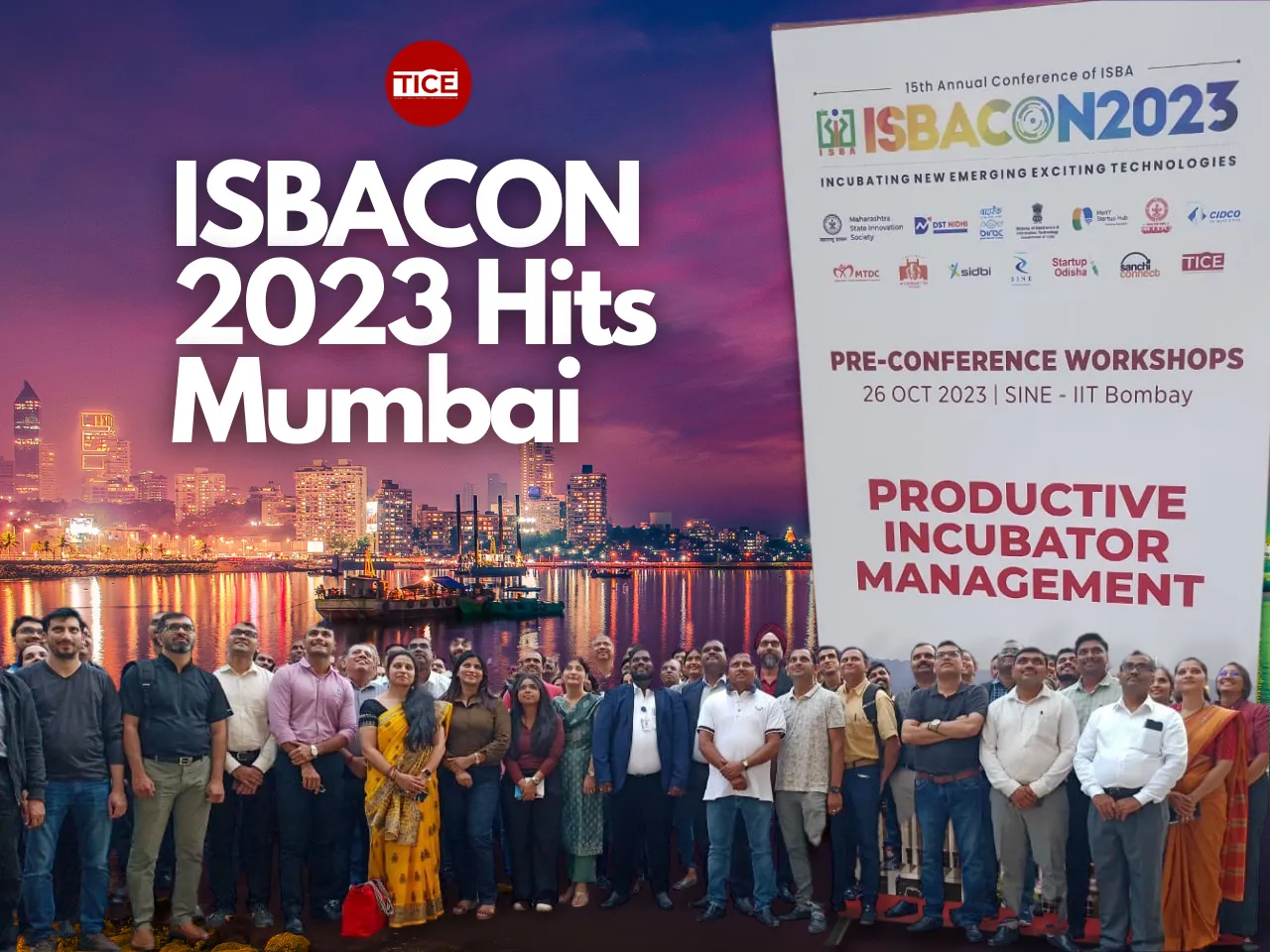 ISBACON 2023 is all set for India's grandest congregation of startup incubators, where innovation takes center stage and entrepreneurial brilliance reigns supreme. The annual conference is brought to you by the Indian STEPs & Business Incubators Association (ISBA). With its 15th edition poised to unfold from the 26th to the 28th of October, this event promises to be an exhilarating experience for innovation enthusiasts.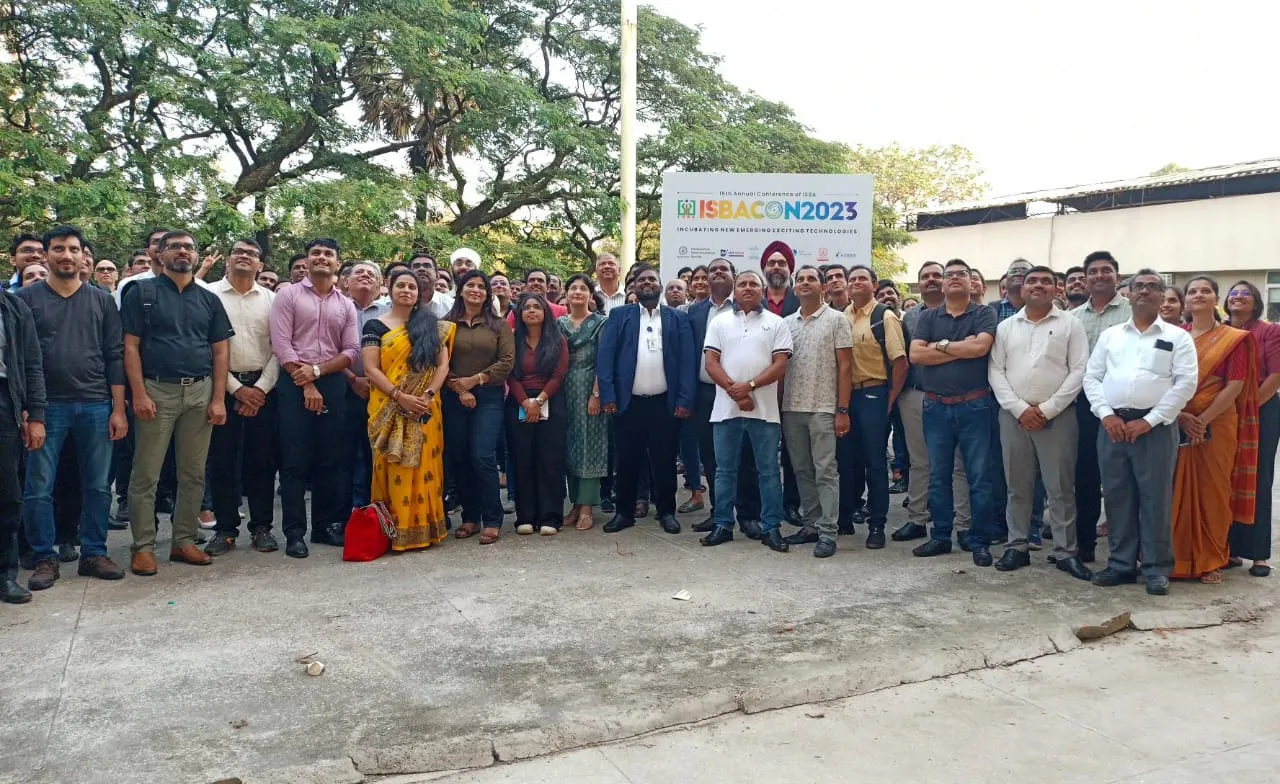 ISBACON 2023
ISBACON 2023 is not just a conference; it's an occasion of knowledge exchange, networking, and entrepreneurship. This year, the event is all set to welcome over 200+ delegates, including investors, government officials, and industry experts. The action kicks off today with a pre-conference event at the Society for Innovation & Entrepreneurship (SINE) in the halls of IIT Bombay. On the 27th and 28th, the spotlight shifts to the opulent ITC Grand Central, Mumbai, for the main conference.
This year's agenda reads like a roadmap to innovation. Panel discussions and sessions will delve into crucial topics such as "Managing Incubation during Uncertain Times - Perspectives from Incubator Managers," "Emerging Policy Directions to Strengthen Innovation and Startup Ecosystem," "Corporate-Incubator Program Management," "Startup Fund Management: Access to Financing - Opportunities, challenges, and possibilities," and a "Power Talk: Strategic Role of Incubators driving Socio-Economic Development through CSR," among others.
The stellar lineup of speakers includes experts like Aakarsh Naidu, Head of Incubation & Startup Engagements at RBI-Innovation Hub; Anoop Ambika, CEO of Kerala Startup Mission; Chhaya Chauhan, Senior Manager Incubation at BIRAC; Hitesh Sachdev, Head of Start-up Engagement at ICICI Bank; Jeet V, CEO of MeitY Startup Hub; Mandar Vartak, Vice President at Mahindra Group, and many more.
What is ISBA?
The ISBACon journey began in 2007 in Hyderabad, and since then, it has been a driving force in fostering innovation, entrepreneurship, and knowledge-sharing across India's incubation ecosystem. The roots of ISBA date back to 2004 when a dedicated team of professionals from Science & Technology Entrepreneur Parks (STEP) and Technology Business Incubators (TBI) envisioned a platform to foster entrepreneurship in India. Today, it boasts a membership base of 100+ incubators dedicated to nurturing startups.
ISBA stands as a not-for-profit society under the Societies Registration Act 1860. Its primary mission is to promote business incubation activities through information exchange, sharing experiences, and networking among Indian Business Incubators (TBIs), Science and Technology Entrepreneurs Parks (STEPs), and related organizations driving the startup ecosystem.
ISBA member organizations hail from academic institutions, prestigious universities, research and development organizations, and technology parks. This diversity spans across various technology sectors, including ICT, Life Sciences, Electronics, Design, Agri-Business, Manufacturing, Textiles, and more. ISBACON 2023 is all set to take you on a thrilling ride through the dynamic world of Indian startups, innovation, and entrepreneurship. Stay tuned for updates, insights, and exclusive coverage as we bring you the latest from this year's ISBACon, where the future is being shaped, one idea at a time.
The first day of the event began on Thursday, October 26 with pre-conference workshops on Seed Fund/Investment Management and Productive Incubator Management at IIT Bombay.
#ISBACON2023 begins with pre-conference workshops on Seed Fund/Investment Management and Productive Incubator Management at IIT Bombay.#Incubation #SeedFund #investment #InvestmentOpportunity #iitmmumbai2023 @ashjain pic.twitter.com/YS552S9T1V

— TICE.NEWS (@TiceNews) October 26, 2023
Expected Visitors & Dignitaries
The event will be attended by a diverse range of participants, including senior government officials from both central and state governments and officials from state skill development and innovation ministries. International experts in incubation and innovation, science and innovation councilors from foreign embassies in India, and leading incubation experts from India will also be in attendance.
The event will further host representatives from corporations, venture capitalists, banks, and angel investors, providing a platform for networking and collaboration. Additionally, supported startups from various incubators will be an integral part of this dynamic gathering, fostering an environment of innovation and growth.
The Chief Minister of Maharashtra Eknath Shinde is likely to attend the event. Minister of Marathi Language, & Education Minister of Maharashtra Deepak Vasant Kesarkar, and Tourism Minister of Maharashtra Girish Mahajan will grace the ISBACON 2023 event. 
Who are the Partners for this Event? 
The event partners for this event are exemplary institutions and organizations such as Maharashtra State Innovation Society, DST Nidhi, Biotechnology Industry Research Assistance Council (BIRAC), Ministry of Electronics and Information Technology, MeitY Startup Hub, Maharashtra Industrial Development Corporation (MIDC), City and Industrial Development Corporation of Maharashtra (CIDCO), Maharashtra Tourism Development Corporation (MTDC), Small Industries Development Bank of India (SIDBI), Society for Innovation and Entrepreneurship (SINE) at IIT Bombay, Startup Odisha, SanchiConnect, and TICE (Media Partners for the event).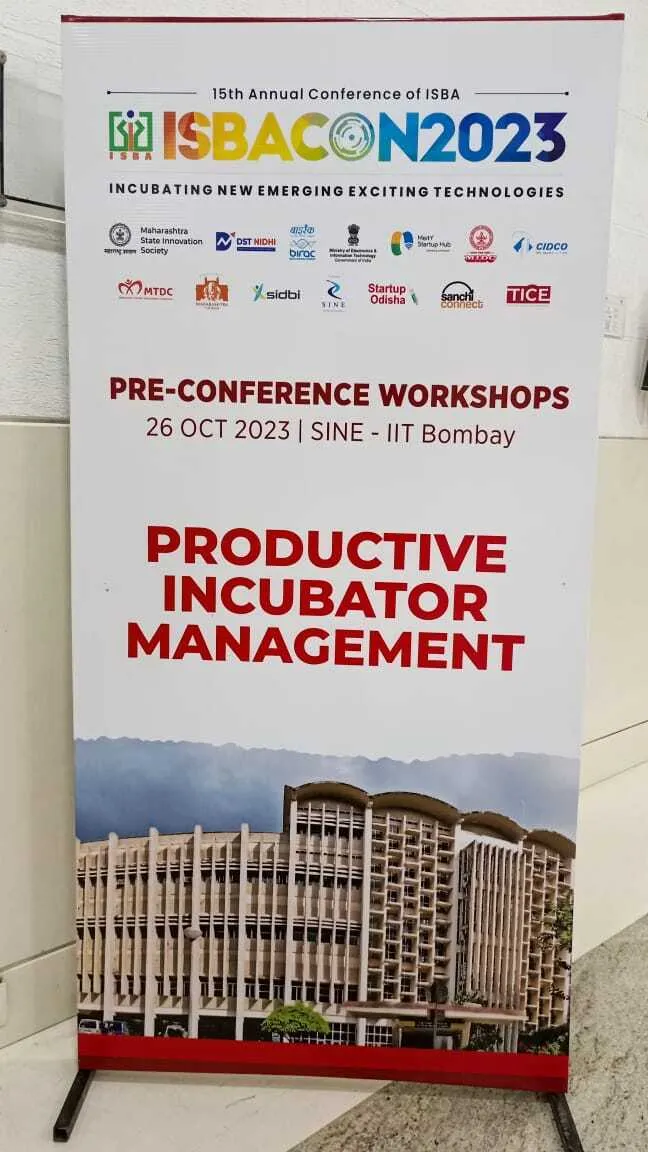 Get all the real-time on-ground updates from ISBACon 2023 exclusively on TICE.