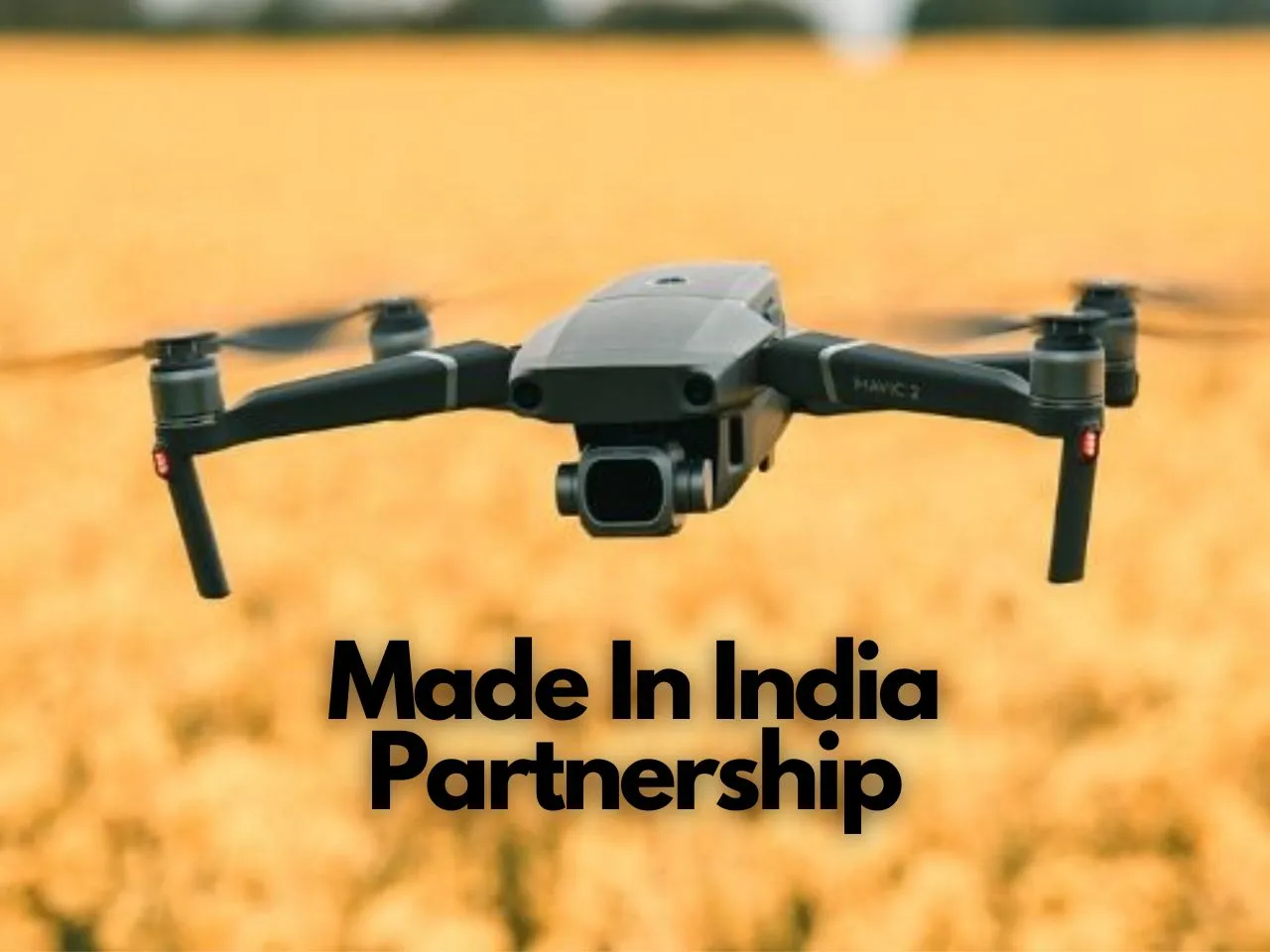 Garuda Aerospace and Naini Aerospace Engineering Ltd (NAeL), a wholly-owned subsidiary of HAL (Hindustan Aeronautics Ltd) under the administrative control of the Ministry of Defence, have signed a joint development partnership to manufacture advanced precision drones. As part of the partnership, 5000 drones are planned in the first year.
Garuda Aerospace & Naini Aerospace
"Our partnership with Naini Aerospace Engineering Ltd (NaeL) is a natural next step for us. Our drone yatra has also been a grand success, and we have pre-booked over 7,000 drones at Rs 4.5 lakh each. Partnerships with Government PSUs are critical given the knowledge and experience they possess to scale up production. We will continue to stay focused, and partner with industry leaders," said Agnishwar Jayaprakash, Founder and CEO, Garuda Aerospace.
Further, the company has partnered with BEML at Aero India for drone manufacture at their Mysore facility and initiated a massive indigenisation campaign. Additionally, it has collaborated with 120 local suppliers with the objective of reducing reliance on foreign imports of drone parts, components, and UAV subsystems.
"We are excited to be working along with Garuda on the rapidly evolving drone sector. Our experience with the production of helicopter structures was launched on July 11, 2018 in a newly constructed aerostructure hangar equipped with facilities. NAeL has now reached the level of full-fledged operationalisation with proven capabilities in the field of production of aerostructures and aircraft loom manufacturing," said R.R. Thakur, Chief Executive Officer, Naini Aerospace.
NAeL was incorporated in December 2016 as a wholly-owned subsidiary of Hindustan Aeronautics Ltd (HAL) and is situated in the Naini industrial area of Prayagraj, developed by the UP State Industrial Development Corporation.
(Disclaimer: TICE news did not write this content. It is based on a press release sent by the company or the organisation.)