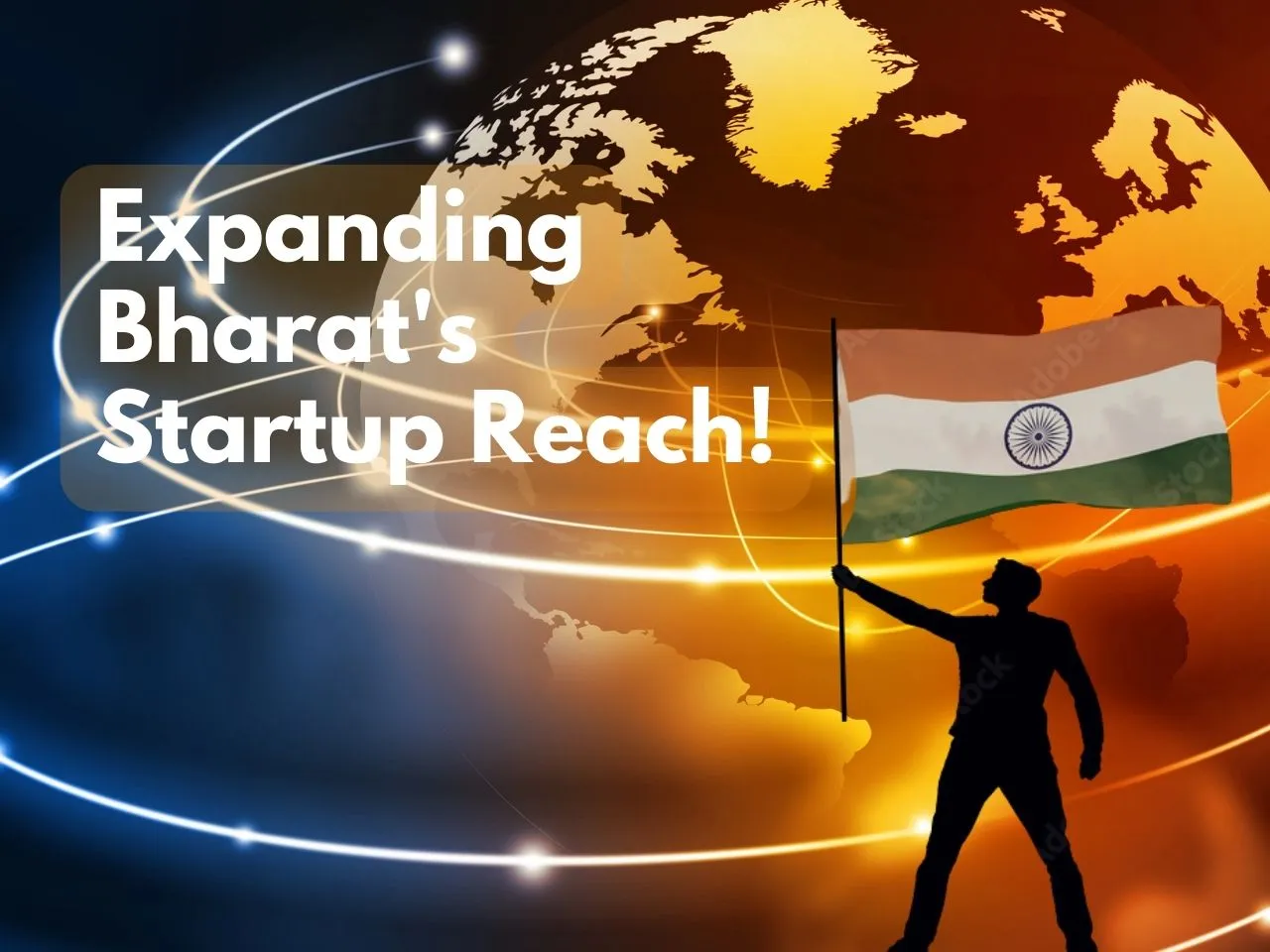 India's thriving startup ecosystem, a global phenomenon in its own right, is now poised for an even more remarkable journey. The Department Related Parliamentary Standing Committee on Commerce has unveiled an ambitious blueprint to expand market access for startups, opening up new avenues beyond the well-established Online National Digital Commerce (ONDC) and Government e-Marketplace (GeM) platforms.
How Will New Bharat's Startups Soar Beyond ONDC and GeM?
This comprehensive strategy is a game-changer. This article delves upon three-pronged approach from the report that promises to revolutionize the startup landscape: enhancing access to international markets, promoting public procurement, and providing crucial regulatory support. These recommendations mark a significant shift in how startups can operate and grow.
The committee's focus on international exposure is a beacon of hope for startups looking to go global. With this strategy, startups will have the support they need to explore international markets, fostering cross-border collaborations and increasing their global footprint.
Public procurement, another pillar of the strategy, will unlock a massive market for startups, enabling them to secure government contracts and contribute to nation-building while simultaneously scaling their businesses.
Furthermore, simplifying registration procedures and reducing regulatory hurdles will create a nurturing environment for startups to flourish. By doing so, the committee ensures that India's startup ecosystem is not just poised for domestic growth but also ready to innovate on the global stage.
ONDC: The Ultimate Disruptor in the World of Digital Commerce
Online National Digital Commerce (ONDC) stands as a disruptive force in India's digital commerce landscape. Launched by the Government of India, ONDC aims to create a robust digital infrastructure that connects manufacturers, retailers, logistics providers, and consumers on a single platform.
By leveraging the power of technology, ONDC empowers businesses to seamlessly connect, collaborate, and conduct transactions in a secure and reliable environment.
Unlocking Global Horizons
ONDC, which is an inclusive and competitive marketplace that promotes interoperability and innovation, offering significant advantages to the startups.
In India, more than 12 million sellers earn their livelihood by selling or reselling products and services. However, only 15,000 of these sellers (0.125% of the total) have enabled e-commerce. E‑retail has been out of reach for the majority of sellers, especially from small towns and rural areas.
ONDC recognizes the unique opportunity to increase e-retail penetration in India from its current level of 4.3% to its maximum potential. In the age of ONDC and GeM, Indian startups are gearing up to redefine the boundaries of possibility.
The recommendations of the Parliamentary Panel will further boost e-commerce penetration in Bharat by enabling the inclusion of sellers of all types and sizes at a population scale, providing global market access to startups.
How Can Startups Access International Markets?
The Committee, in its report on Ecosystems for Startups to benefit India recognizes the importance of international exposure for startups and suggests measures to enhance their global outreach. It recommends the establishment of startup cells or desks at Indian embassies to facilitate access to overseas markets. This initiative aims to help Indian startups tap into the vast potential of international business opportunities.
How Public Procurement for Startups Can be Ensured?
Public procurement platforms play a pivotal role in nurturing startups within the country. The Committee acknowledges that approximately 10% of DPIIT-registered startups have entered the GeM portal, conducting transactions worth Rs 14,000 crore over the last eight fiscal years. To maximize the benefits, the Committee recommends raising awareness among startups about public procurement initiatives and involving them in the review process to address framework gaps effectively.
Additionally, the Committee advocates for the regular publication of procurement data from startups, categorized by ministry, center, state, and sector. Making this data publicly accessible will help entrepreneurs identify market opportunities created for startups in India. Moreover, the Committee suggests persuading Ministries/Departments with Canteen Stores to list startup products, thereby widening market access. Encouraging large private companies to purchase from startups is another vital aspect of this strategy, and opening the GeM portal for private sector procurement can facilitate this process.
Boosting Regulatory Support Through Registration of Startups
A comprehensive database of all startups in India is essential for evaluating their numbers and maintaining a holistic record of their presence. The Committee recommends simplifying the registration process and eliminating extensive eligibility criteria to encourage more startups to register with DPIIT. This approach will contribute to a more accurate assessment of India's startup ecosystem.
Reducing Regulatory Compliance Burden
The Committee applauds the efforts made by the Department to alleviate the regulatory compliance burden faced by startups. However, it emphasizes the need to continue these initiatives to further remove obstacles and streamline compliance processes. A startup-friendly regulatory environment is crucial for fostering innovation and growth within the ecosystem.