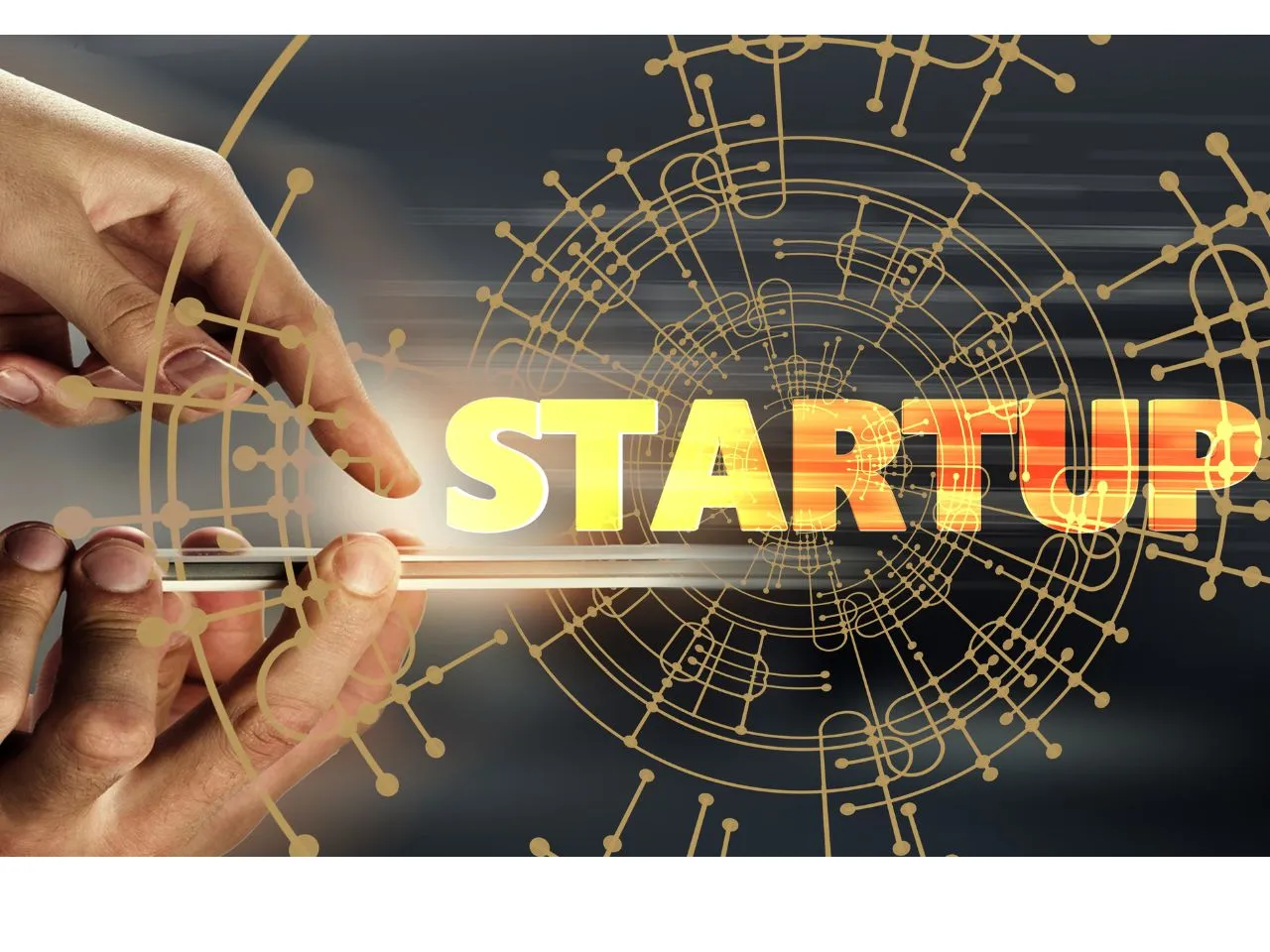 The Indian startup ecosystem has seen exponential growth in the last one decade. The country has witnessed a significant increase in the number of startups, investors, incubators and unicorns. 
Like Prime Minister Narendra Modi rightly said 'Yahi Samay Hai, Sahi Samay Hai'. It indeed is India's Startup Moment when the country stands third in the world to produce maximum number of Unicorns. 
According to a report, Indian startups have raised over USD 130 billion since 2014, growing faster than China.
There are many factors that contributed to this massive feat and have put India on the global map.
A Report by Boston Consulting Group (BCG), Times Bridge and TiE Delhi on 'Road to Hyperscaling in India' highlights that the India startup ecosystem has seen massive growth over the years, producing as many as 58000 startups.
Out of this, 40,000 startups are active. According to the report, 3500 startups were launched in India in 2005 which cumulatively increased to 37,000 in 2015 and 57, 738 startups in the year 2022.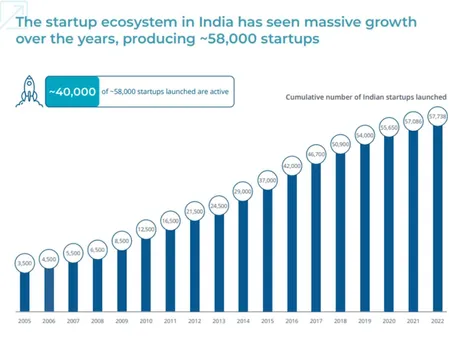 With 100X growth in number of startups launched from 2005 to 2022- highest rate in the world, the future of the startup culture is very promising and encouraging.
This growth is the result of a confluence of factors, including rising digital adoption, favourable public policies, expanding middle class, and a young demographic profile. Also, the Indian government has been supportive of the startup ecosystem.
What are the factors that have contributed to significant growth of startups?
Let us take a closer look at each of these:
Rising digital adoption: 900Mn users expected by 2025: The Rising digital adoption has played a significant role in driving the growth of startups in India. It is expected that the kind of digital revolution India is witnessing, there will be 900 million internet users by 2025. The commoditization of mobile data and price wars between telecom operators have led to high smartphone and internet penetration, with an expected 13.5% CAGR in smartphone users from 2020 to 2025. This has opened up new avenues for startups to tap into the digital market.
Pandemic aided acceleration and explosion of UPI by 2.6X: The pandemic has accelerated new digital behaviours and aided the explosion of Unified Payments Interface (UPI) by 2.6 times. UPI adoption grew 2.6 times between April 2020 and April 2021, within a year, benefiting the fintech and e-commerce sectors especially. This has created opportunities for startups to leverage the growing trend of digital payments.
The age demographic sweet-spot driving new digital behaviours: The young demographic profile of India has also contributed significantly to the growth of startups. With 65% of the population below the age of 35, the country has a median age of 28.4 years (2023), producing around 1 million graduates per year. This age group is driving new digital behaviours, creating a large consumer base for startups to target.
Expanding Middle Class & Rising Urbanization: The expanding middle class and rising urbanization in India have resulted in a larger demand basket. The middle class is expected to account for 46% of all Indian households in 2025, compared to 37% in 2018. This has led to an increase in the consumption of goods and services, creating more opportunities for startups to cater to the growing demand.
Conducive public policy: The public policies implemented by the Indian government have been conducive to the growth of startups. The Digital India program, Startup India initiative (2016), multiple incubation programs, tax benefits, and investments to support the infrastructure for startups have created a favorable ecosystem for entrepreneurs to thrive.
The rising digital adoption, favorable public policies, expanding middle class, and a young demographic profile have created a favorable environment for startups to thrive. As India continues to grow economically and digitally, we can expect to see more startups emerge, contributing to the country's overall development.
The scale of the startup ecosystem system in India is also due to the shift in startup hubs from Bangalore to other places like Mumbai, and Delhi, which have helped to develop a supportive startup ecosystem.
According to a recent Nasscom-Zinnov research, India will have 200 unicorns by 2025, with the ecosystem supporting 37,000 tech start-ups. The ecosystem's development has been critical in terms of delivering direct and indirect job possibilities, accounting for 6.6 lakh direct jobs and more than 34 lakh indirect jobs. 
Financial services and banking, edu-tech, and supply chain management have been at the forefront of creating the majority of job opportunities.
According to a report released by the Credit Suisse Research Institute today the six Indian startups that feature on the global top 100 unicorns' list includes BYJU's, Swiggy, OYO Rooms, Dream11, Razorpay, and Ola Cabs.