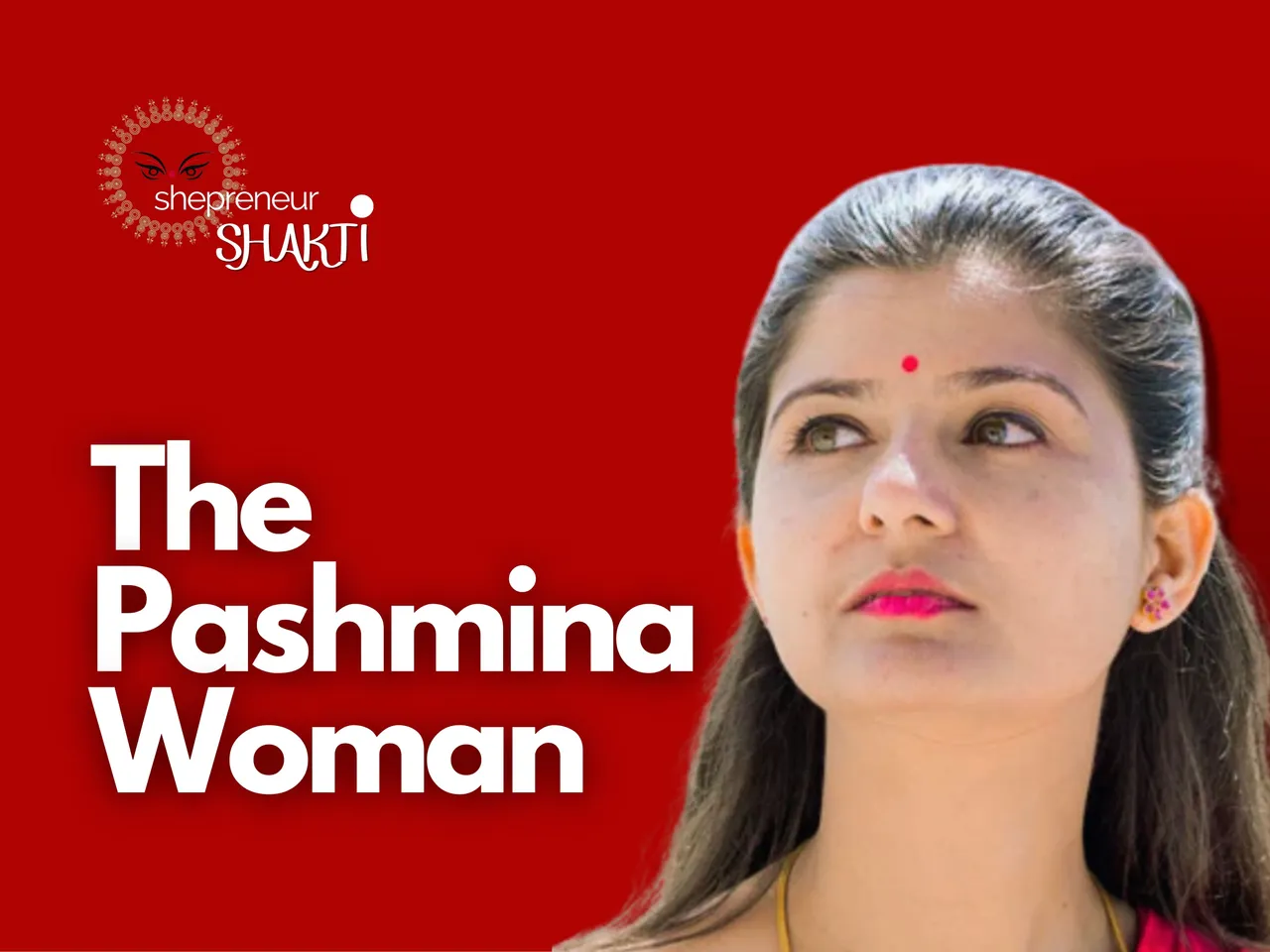 As the festival of Navratri approaches, the nation is gearing up to celebrate the power and strength of the goddess Durga. While the occasion holds great religious significance, it has also become a time to celebrate women and their achievements. TICE, as a platform dedicated to covering startups and entrepreneurs, has decided to take this opportunity to showcase the incredible work of nine female entrepreneurs, and how they are embracing their own Shakti to make a difference in the world.
Today, we bring you an excerpt from the exclusive conversation with Shepreneur Shakti- Abhilasha Bahuguna, Co-founder & Director, Looms Of Ladakh.
Abhilasha's Startup Story
Looms of Ladakh is a successful female-led startup based in the Ladakh region. The company was founded by Abhilasha Bahuguna and her husband. Together they recognized the high demand among tourists for Pashmina and woolen products made in Ladakh. They saw an opportunity to train and empower rural women by providing them with better skills and cooperative opportunities to increase their income and improve their quality of life.
In 2016, a pilot project was launched in a couple of selected villages where spinning wheels, spindles, raw wool, and other necessary equipment were provided to the women. This project aimed to develop their skills and enable them to produce high-quality clothing. The company continues to train and empower more rural women, providing them with opportunities to earn a livelihood and contribute to their communities. The success of Looms of Ladakh not only benefits the women involved but also promotes sustainable economic growth in the region.
Celebrating Shakti: Role of Women In Looms Of Ladakh
"The role of women in Looms of Ladakh is significant, as women are the foundation of our startup. As a chief strategist of the company, I can attest that the representation of women in our organization is much higher than that of men. Our strong team of women enables us to manage our time, effort, and money more efficiently," told Bahuguna.
The women in the Ladakh region are passionate about their work and creating positive change. They come from various backgrounds, having worked in different industries and fields. The hardships and hard work they have endured are reflected in the quality of their work, she shared.
"At Looms of Ladakh, we believe in empowering women and providing them with opportunities to develop new skills and earn a livelihood. Through our training programs, we equip women with the necessary tools to produce high-quality products, which in turn boosts their self-esteem and enhances their financial independence."
In addition, the startup also encourages women to take leadership roles and make important decisions in the company. This not only promotes gender equality but also strengthens their team dynamics and overall productivity.
Challenges That Working Women Face In Ladakh
Working women in Ladakh face unique challenges due to the remote and mountainous region they live in. These include limited access to education and training, lack of infrastructure such as transportation and healthcare facilities, traditional gender roles and cultural norms, and extreme weather conditions. Despite these challenges, working women in Ladakh are determined to create a better future for themselves and their families. Organizations like Looms of Ladakh are working to address these challenges by providing training programs and opportunities for women to develop new skills and earn a livelihood, promoting economic empowerment and gender equality in the region.
To learn more about Abhilasha Bahuguna's startup journey watch this video!