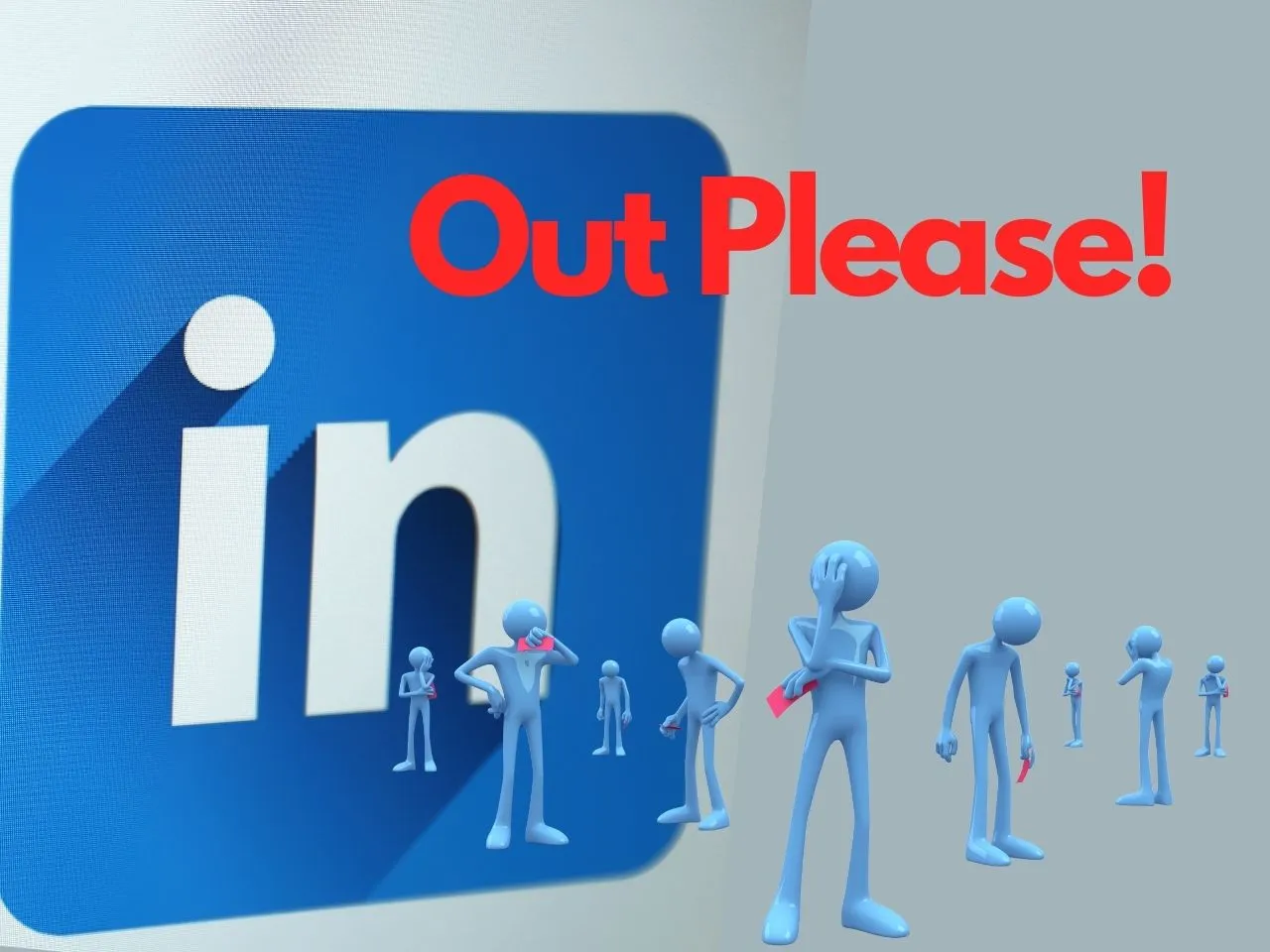 LinkedIn, which is known for its role in connecting professionals and enabling job recruitment, is facing a setback, contrary to its typical operations. In an unexpected move, LinkedIn is set to bid farewell to a significant portion of its workforce, with a total of 668 employees slated for layoffs.
In a recent email sent to its employees, Microsoft's LinkedIn revealed its decision to undertake a second round of significant layoffs this year, affecting approximately 668 employees across various teams. 
This announcement comes after the social media network for professionals made similar job cuts in May, which led to the removal of 716 positions. With these new layoffs, the total job losses now amount to 1,384, accounting for about 3% of LinkedIn's global workforce.
This move is part of a broader restructuring effort aimed at streamlining decision-making processes and adapting organizational structures to a changing market landscape. While LinkedIn boasts an impressive user base of around 950 million, the company has been experiencing slower revenue growth in recent times, prompting these organizational changes.
What Made LinkedIn Cut Jobs?
LinkedIn, known for its role in connecting professionals and enabling job recruitment, generated a substantial USD 15 billion in revenue. However, shifting customer behavior and slower revenue growth have necessitated these structural adjustments.
The decision to reduce its workforce for the second time in a single year reflects broader trends within the tech industry. Companies are striving to adapt to changing market dynamics and achieve greater efficiency in their operations in response to uncertain economic conditions.
Tech Sector Layoffs on the Rise
This announcement from LinkedIn comes amidst a backdrop of significant layoffs in the tech sector in 2023. According to data from Layoffs.fyi, there have been over 242,000 tech sector layoffs this year. The ongoing restructuring at LinkedIn is part of the larger trend within the tech industry as companies seek to navigate a shifting landscape.
In an email to the employees, LinkedIn said, "did not expect to share this important update."


"Talent changes are a difficult, but necessary and regular part of managing our business," the press release said. "While we are adapting our organizational structures and streamlining our decision making, we are continuing to invest in strategic priorities for our future and to ensure we continue to deliver value for our members and customers. We are committed to providing our full support to all impacted employees during this transition and ensuring that they are treated with care and respect," LinkedIn added.

Layoffs In The Air
Last week, Google-backed Adda247 made headlines as it reportedly laid off approximately 250-300 employees across various verticals. This decision was driven by the company's efforts to extend its runway amid an ongoing funding winter.
In specific details, Adda247 cut 100-150 employees from its UPSC-focussed test prep vertical, StudyIQ, which the company acquired in December 2021. An additional 150 employees from sales, content, and faculty teams were also impacted by this move.
Furthermore, the edtech giant BYJU's is rumored to be considering a layoff of around 3,000-3,500 employees as part of a restructuring exercise.
As the tech industry grapples with uncertainties and evolving market dynamics, workforce adjustments appear to be a common response. Companies like LinkedIn, Adda247, and BYJU's are making strategic decisions to remain agile and adapt to an ever-changing landscape. LinkedIn, for its part, remains committed to providing support to the affected employees during this transition and ensuring they are treated with care and respect.
Join Our Thriving Entrepreneurial Community

Follow TICE News on Social Media and create a strong community of Talent, Ideas, Capital, and Entrepreneurship. YouTube  | Linkedin | X (Twittrer) | Facebook | News Letters