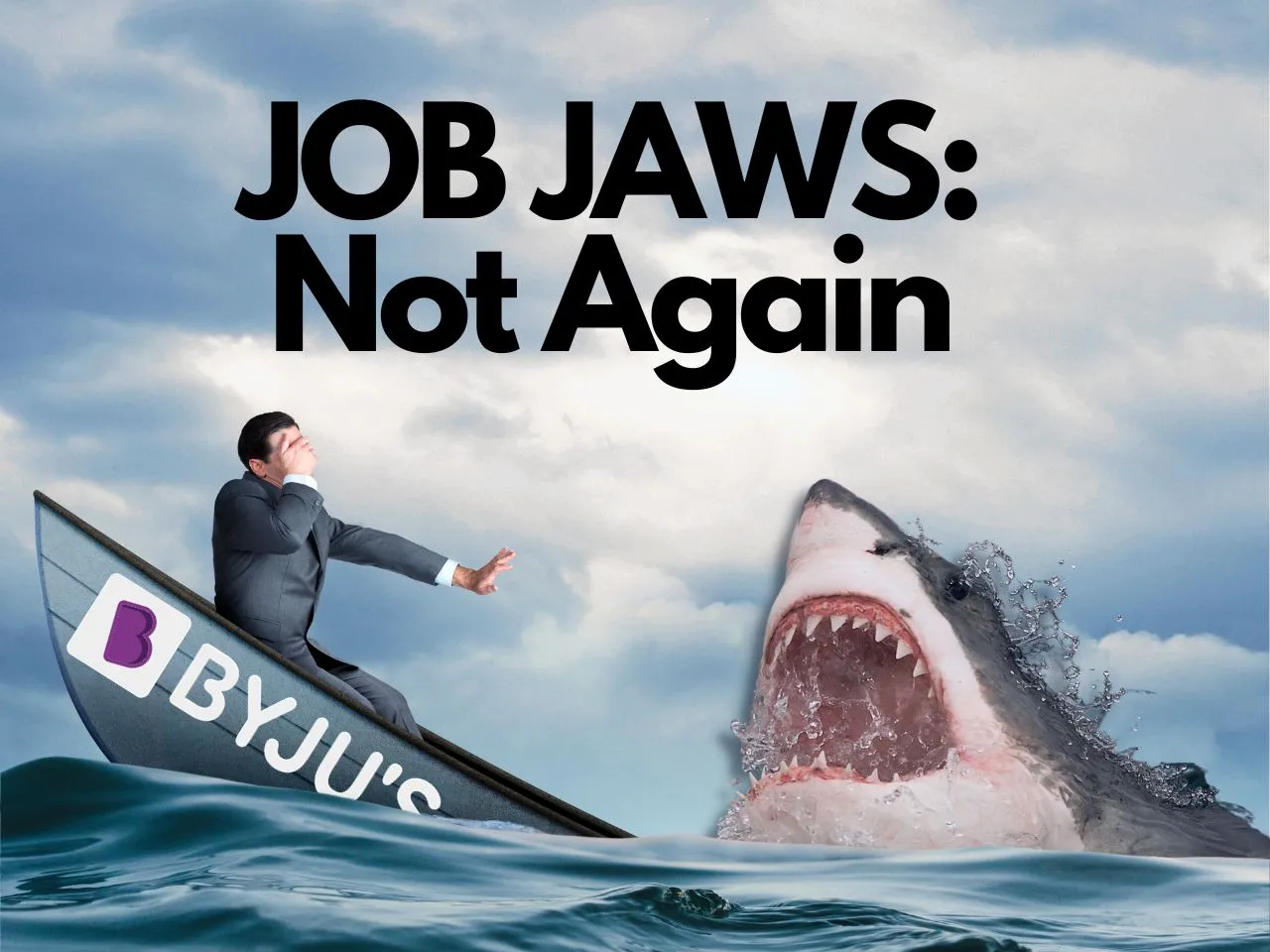 Massive job cuts have become a new trend among startups in the country, driven by cost-cutting measures, which has raised questions about job stability for professionals working in these companies. In the latest development, the edtech giant Byju's, which has faced several setbacks in the past year, including mass layoffs, may once again lay off as many as 3,500 employees.
However, a spokesperson from Byju's informed TICE News that the new India CEO of the edtech company, Arjun Mohan, is currently "in the final stages of a business restructuring exercise aimed at simplifying operating structures, reducing the cost base, and improving cash flow management."
In a bid to regain investor trust, BYJU'S, the edtech giant, has committed to filing its audited earnings for the fiscal year 2022 by September, with the results for the following financial year slated for December. The announcement comes after BYJU'S faced turbulence earlier this year, including the departure of its auditor and three board members within a week.
Revamping Under New Leadership
"BYJU'S is currently undergoing a significant restructuring process under the leadership of its new India CEO, Arjun Mohan. This overhaul is part of the company's strategy to simplify its operating structures, reduce costs, and improve cash flow management. Arjun Mohan is taking the reins in this transformational phase and aims to lead BYJU'S into a revamped and sustainable future," Byju's Spokesperson Told TICE News.
Potential Layoffs Looming
Media reports suggest that BYJU'S is on the brink of implementing a fresh round of layoffs, which could affect approximately 3,500 employees. These job cuts are expected to impact individuals across various levels, including managers, mid-managers, and vertical leaders.
Cost-Cutting Measures Continue
This isn't the first time BYJU'S has resorted to cost-cutting measures, primarily targeting its workforce. Since late 2022, the company has already laid off over 2,500 employees, with an additional 500-1000 job cuts occurring in June. As a result, the company's headcount has diminished from 50,000 in December 2022 to the current count of 37,000.
Through these impending layoffs, BYJU'S aims to consolidate and streamline its teams, both in online and offline functions. Notably, these measures are expected to affect only the Indian workforce, with no impact on subsidiaries such as Aakash, Epic, Great Learning, and others, as they function as separate entities.
Leadership Changes: New Leader, New Vision, New Layoff
On September 20, BYJU'S introduced Arjun Mohan as its new India CEO, succeeding Mrinal Mohit, the founding partner and outgoing head of India business. Mohit's departure was described as a pursuit of personal aspirations.
BYJU'S co-founder Raveendran expressed confidence in Mohan, stating, "Arjun's return is a testament to his belief in our mission and the unparalleled opportunities that lie ahead. His expertise will undoubtedly help our turnaround efforts and strengthen our position in the global EdTech landscape."
Who is Arjun Mohan?
Arjun Mohan, who previously served as BYJU'S chief business officer for over 11 years, ventured briefly to upGrad in April 2020 during the first wave of the pandemic. However, he returned to BYJU'S in July 2023, this time as the CEO of its international business, as reported by various sources.
Financial Reorganization
These changes in leadership and restructuring efforts come as BYJU'S grapples with financial and operational issues. 
To further address its financial concerns, BYJU'S has submitted a repayment proposal to its lenders. The proposal outlines plans to repay its entire $1.2 billion term loan in less than six months. It offers to repay $300 million of the distressed debt within three months upon approval, with the remaining amount to follow in the subsequent three months.