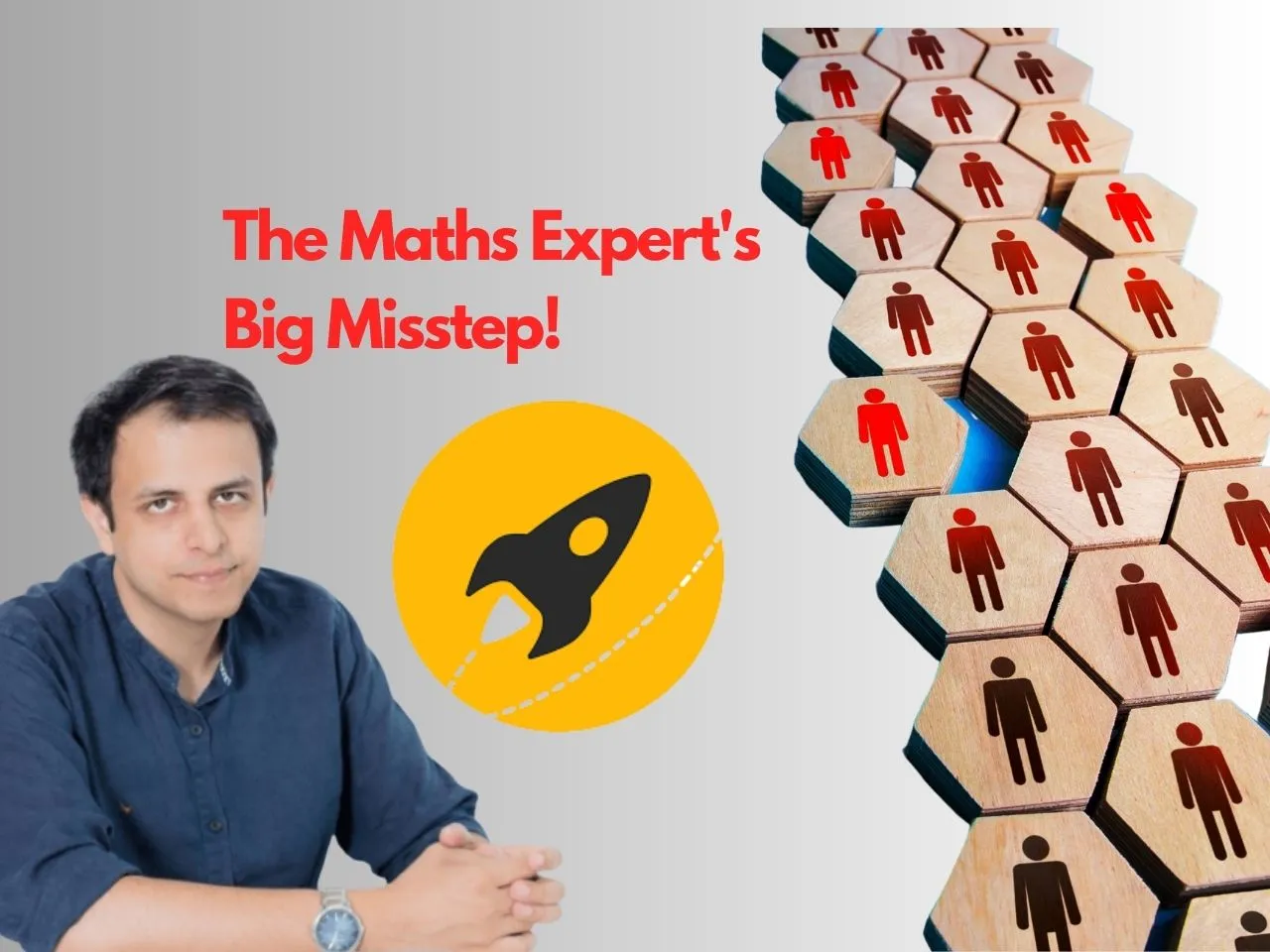 As students return to classroom coaching now post-covid, Indian edtech startups encounter challenges. It seems the students are resorting to changing preferences and traditional learning. Striking a balance between virtual and in-person learning becomes crucial for the continued success rather sustainability of the edtech startups.
Cuemath, a prominent online math learning platform, has recently laid off an additional 100 employees as part of its strategic cost-cutting measures. The startup, supported by Peak XV Partners (formerly Sequoia Capital India) and Alpha Wave Global, is currently facing the complexities of the current macroeconomic landscape that have created challenges for the edtech sector including the edtech giant like Byju's.
Financial Discrepancies and Macro Factors Lead to Workforce Reduction
In an email addressed to the employees on August 25, Cuemath's CEO and founder, Manan Khurma, disclosed the necessity of streamlining the team structure due to a divergence between revenue and cost expectations. This decision was exacerbated by the unfavourable macroeconomic conditions, particularly concerning capital availability within the edtech domain. Khurma expressed the need to adapt to these circumstances by reducing redundancies within the workforce.
Leaner Team Structure as a Solution
Khurma highlighted the inevitability of implementing a leaner team structure to align with the company's financial goals. This initiative aims to optimize efficiency while strategically eliminating roles that have become superfluous. Cuemath's leadership acknowledged the challenge of this transition and emphasized the critical nature of the step.
Cognizant Efforts Were Made to Avoid Layoffs
Khurma shared that substantial efforts were made by him and the leadership team to circumvent this course of action. Unfortunately, despite these endeavors, it was determined that Cuemath still faced a significant journey toward achieving a financially stable position. This acknowledgment underscored the company's commitment to securing its future sustainability.
Previous Layoffs and Leadership Transition
Cuemath had previously undertaken a round of layoffs in May, indicating the urgency of the situation. This led to Manan Khurma resuming his role as the full-time CEO, succeeding Vivek Sunder, who had transitioned from his role as Chief Operating Officer at Swiggy. The leadership change reflected Cuemath's dedication to navigate the challenging landscape.
Edtech Sector Challenges and Investor Scrutiny
Cuemath's decision to carry out further layoffs comes at a time when the entire edtech industry in India is under closer investor scrutiny due to the lingering effects of the post-Covid period. The sector, especially K-12 education (kindergarten to class 12), has encountered significant setbacks. A notable example is the challenges faced by Byju's, India's largest edtech startup. Reports indicate that investments in the edtech sphere have plummeted by over 80 percent in 2023.
Cuemath's Background and Offerings
Established in 2013 by Manan and Jagjit Rai Khurma, Cuemath specializes in providing online math programs for K-12 students. The company's after-school offerings cater to enhancing math skills through digital platforms.
Cuemath's latest layoffs underscore the ongoing challenges within the edtech sector driven by a challenging macroeconomic environment and investor caution. The company's strategic move to adopt a leaner team structure reflects its commitment to adapt and navigate the shifting landscape while securing its financial sustainability.