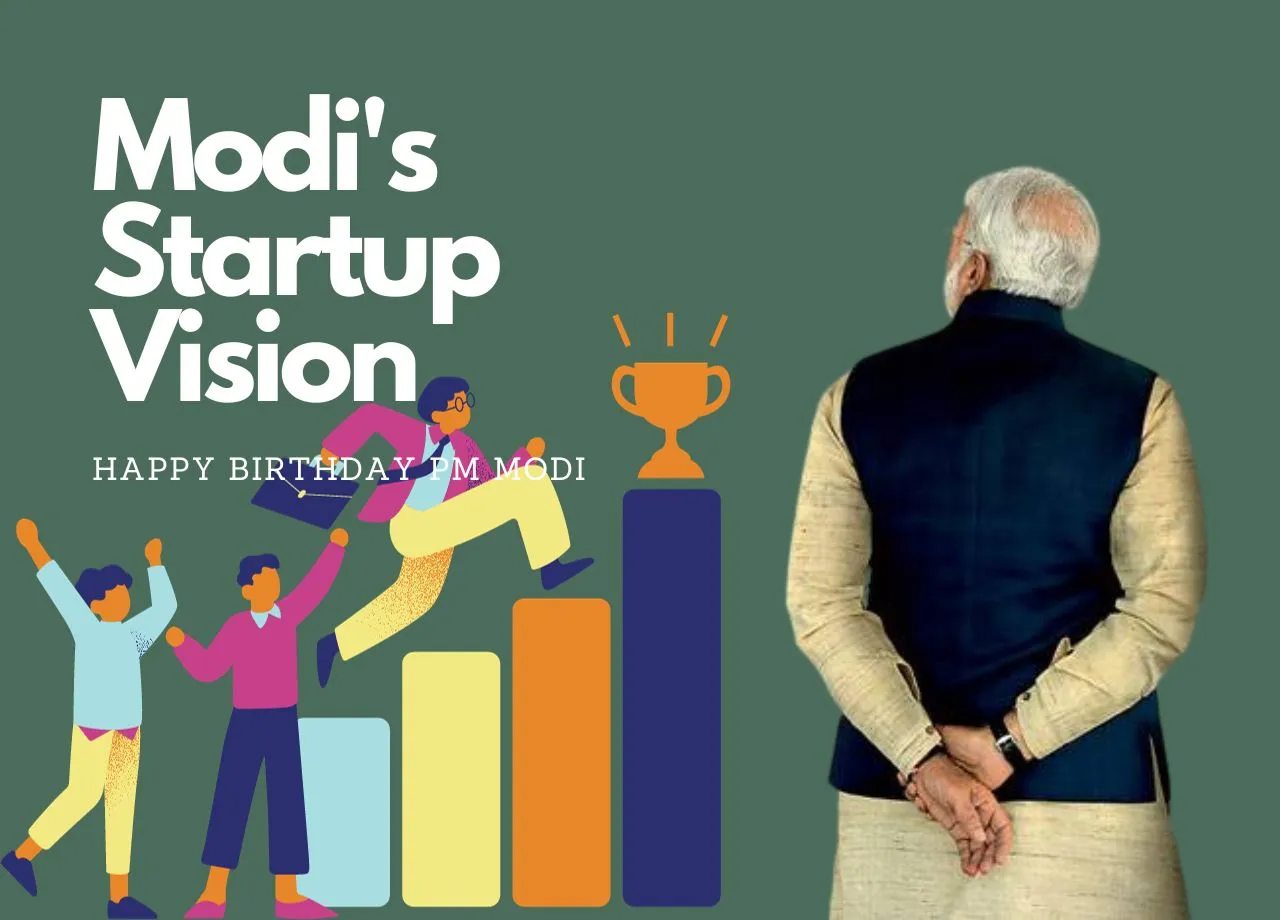 Prime Minister Modi turns 73 today, but his unwavering faith in the potential of India's youth is as firm as always and his profound vision of making India's youth self-reliant or Atmanirbhar continues to shine brightly. In his view, it is the dynamic and energetic youth of India who have played a pivotal role in propelling the nation into the coveted position of the third-largest startup ecosystem globally.
"I firmly believe in the formidable power of our youth—their energy and enthusiasm are my greatest assets. Our policies are designed to empower the vigor and vitality of our youth. The world is witnessing the remarkable strength of Indian youth, and it leaves everyone in awe," Prime Minister Modi declared from the historic Red Fort on August 15, 2023.

With their indomitable spirit, India has achieved the distinction of being recognized as "the third-largest startup ecosystem in the world," as proudly highlighted by Modi.
New Job Opportunities for Atmanirbhar Bharat
Modi's vision has not only strengthened the Indian Startup Ecosystem, but also created new job opportunities for the Indian youth. A NASSCOM study says tech startups created 23 lakh direct and indirect jobs in the year 2017-2021. Besides, startups have self-reported creation of a million jobs directly and many more indirectly since the launch of Startup India in 2016 when the total jobs created stood a meager 10.
Holistic Transformation of Indian Startup Ecosystem
Prime Minister Modi's tenure has ushered in a holistic transformation of India's startup ecosystem, extending its reach into diverse sectors. PM Modi opened the doors of the space sector to private sector participation, as a result today ISRO is working with nearly 150 private startups. Similarly, before 2014, India's bio-economy was valued at USD 10 billion. Now it's over USD 80 billion. Biotech startups have grown 100 times in the last nine years from 52 odd startups in 2014 to 5,300 plus in 2022. Agriculture Budget, which was less than Rs.25,000 crore in 2014, has now been increased to more than Rs.1.25 lakh crore to boost agritech Industry.
Modi's Vision to Lead in Entrepreneurship
Undoubtedly, it is the talent of Indian Youth that helped India to gain the position of world's third largest startup economy, the role of Modi's vision cannot be underestimated. This assertion finds validation in the fact that back in 2014, when Modi assumed office, there were a mere 350 startups in the country. Fast forward nearly a decade under his governance, and India now boasts an impressive tally of 98,683 startups, including an astonishing 115 unicorns.
Under his leadership, the Indian startup landscape has evolved into a global force to be reckoned with. Here are the key facets of PM Modi's vision for Indian startups:
Empowerment of Youth
PM Modi firmly believes in the power of India's youth. He envisions them not just as job seekers but as job creators. His policies have consistently aimed at unleashing the entrepreneurial spirit among young Indians, enabling them to become the driving force behind the nation's economic growth.
Atmanirbhar Bharat (Self-Reliant India)
At the core of PM Modi's vision is the concept of Atmanirbhar Bharat or a self-reliant India. He has championed initiatives that encourage startups to develop indigenous solutions, reduce dependency on foreign imports, and contribute to the nation's self-sufficiency.
Startup India Initiative
The flagship "Startup India" initiative, launched in 2016, exemplifies Modi's commitment to fostering a thriving startup ecosystem. This comprehensive program offers startups a range of benefits, including tax incentives, simplified compliance procedures, and access to funding, creating an enabling environment for innovation to flourish.
Ease of Doing Business
Recognizing that a friendly regulatory environment is crucial for startups, PM Modi's government has made significant strides in improving India's ease of doing business rankings. This has streamlined administrative processes, reduced red tape, and made it easier for startups to navigate regulatory requirements.
Incubation and Research Support
Modi's vision extends to nurturing innovation through initiatives like the Atal Innovation Mission and Technology Business Incubators. These institutions provide startups with access to mentorship, cutting-edge infrastructure, and support for research and development, thereby catalyzing innovation.
Time and again, through a series of successive policies, PM Modi has proved that he wants our youth to become new entrepreneurs, new producers and create a complete network of startups by these new entrepreneurs across the whole country.