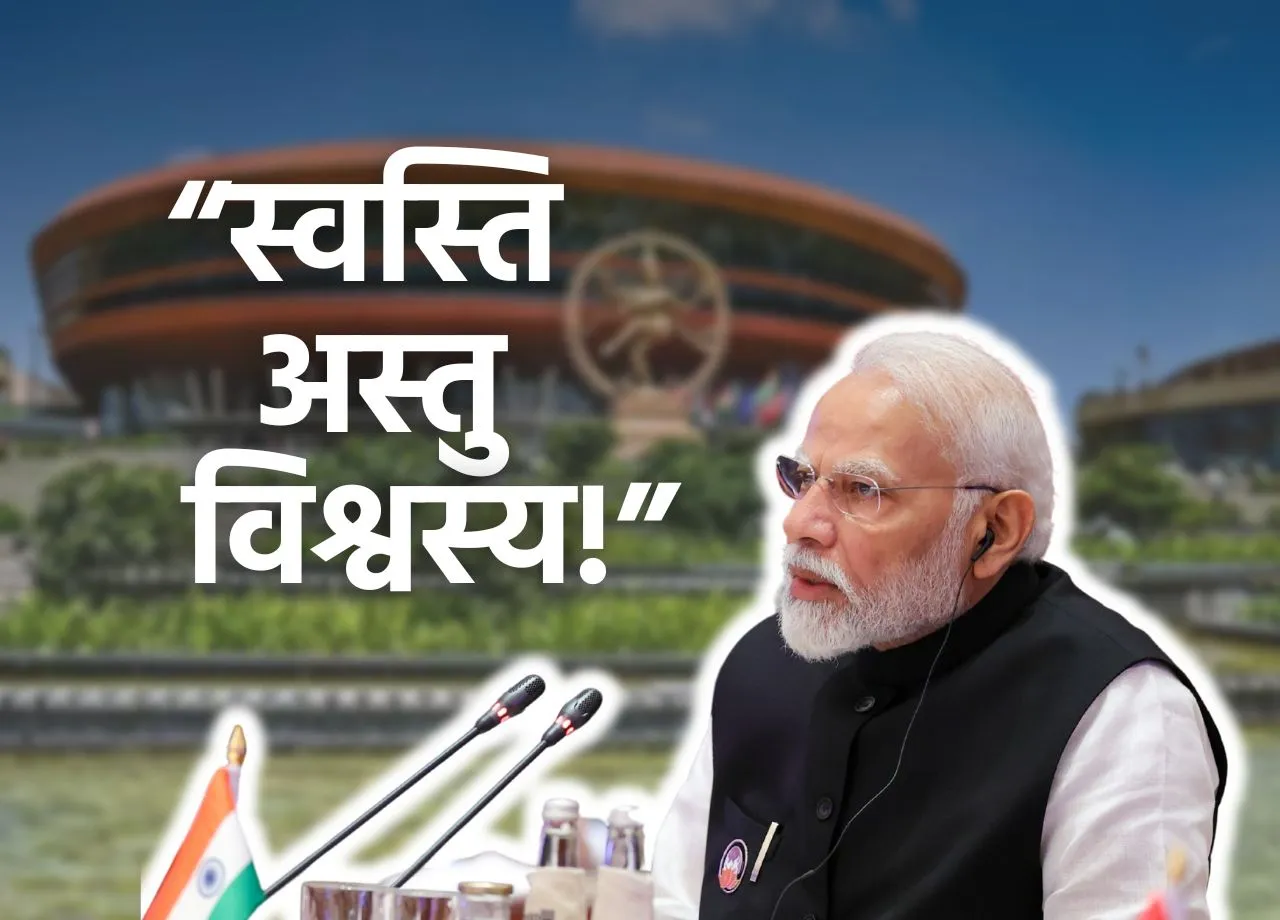 The G20 Summit hosted in the vibrant city of New Delhi has surpassed expectations, emerging as a remarkable success that captured the world's attention. This landmark event, graced by the presence of esteemed delegates, including US President Joe Biden and UK Prime Minister Rishi Sunak, held the global spotlight firmly on India.
The summit marked an extraordinary moment in history as it welcomed the African Union into the fold of the G20, reaffirming the group's commitment to fostering international cooperation and addressing pressing global challenges. Amidst the backdrop of New Delhi's rich cultural heritage and the warm hospitality of its people, the world watched eagerly as leaders from across the globe convened to tackle pressing issues and forge a path towards a more equitable and sustainable future.
One Earth
Prime Minister Narendra Modi, during the G20 Summit in New Delhi, delivered a powerful address during the first session of the summit, focusing on the theme of 'One Earth.' He emphasized India's commitment to environmental conservation and proposed several initiatives aimed at fostering global cooperation in this regard.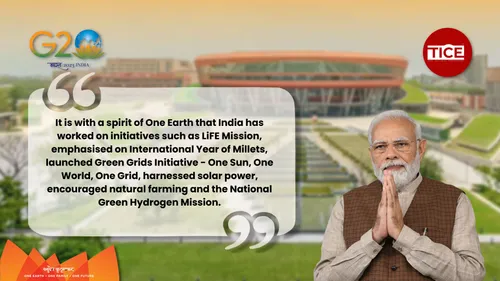 Vasudhaiva Kutumbakam: The World is One Family
PM Modi began his address by highlighting India's rich cultural diversity and its long history of embracing various religions and traditions. He stressed the significance of 'Vasudhaiva Kutumbakam,' an ancient Indian concept that translates to 'the world is one family,' underlining India's commitment to global unity.
Green Initiatives: A Pledge to Protect 'One Earth'
The Prime Minister unveiled India's 'Lifestyle for Environment Mission' and celebrated the 'International Year of Millets,' emphasizing the importance of sustainable agriculture for climate security. He also highlighted India's 'Green Grids Initiative - One Sun, One World, One Grid' and the 'National Green Hydrogen Mission,' showing India's dedication to renewable energy and a greener future.
Climate Finance and the Green Development Pact
Addressing the global challenge of climate change, PM Modi praised developed countries for committing to provide $100 billion for climate finance. He also applauded the G20's adoption of the 'Green Development Pact,' reaffirming the commitment to sustainable and green growth.
Global Biofuel Alliance and 'Green Credit'
PM Modi proposed a global initiative to increase ethanol blending in petrol up to 20 percent and launched the 'Global Biofuel Alliance.' He called for a shift from 'Carbon Credit' to 'Green Credit,' focusing on positive initiatives for environmental conservation.
G20 Satellite Mission for Climate Observation
The Indian Prime Minister unveiled a proposal for the 'G20 Satellite Mission for Environment and Climate Observation,' emphasizing the importance of sharing climate and weather data with all nations, particularly those in the Global South.
One Family
During the second session of the G20 Summit, titled as 'One Family' Prime Minister Modi announced the successful agreement on the New Delhi G20 Leaders' Summit Declaration, thanks to the collective efforts of participating nations. He expressed his commitment to adopting the declaration and extended his congratulations to the team that worked tirelessly to reach this milestone.
One Family: Strengthening Global Ties
Drawing from ancient Vedas, PM Modi emphasized the need to shift from individualistic thinking to a collective 'One Family' mindset. He stressed the importance of supporting one another, sharing experiences, and building a global support system.
Global Skill Mapping and Inclusive Supply Chains
India proposed 'Global Skill Mapping' to harness the potential of its young talent pool for global growth. PM Modi also called for the development of global supply chains that prioritize trust and transparency, especially focusing on the role of small businesses.
Addressing the Debt Crisis and Health Initiatives
PM Modi highlighted the importance of addressing the debt crisis faced by developing nations with sensitivity. He expressed gratitude for the agreement under the "Action Plan to Accelerate Sustainable Development Goals" to increase financing for this purpose. He also discussed India's contribution to global wellness, including the establishment of the WHO Global Centre for Traditional Medicine and the need for a global repository for traditional medicine.
Empowering Women: A Catalyst for Change
The Prime Minister celebrated the achievements of women in India and proposed three suggestions to promote women's empowerment globally. These suggestions included encouraging top sports leagues to invest in women's sports infrastructure, creating a "G20 Talent Visa" category, and establishing Global Bio-banks for diseases like heart diseases, sickle cell anemia, endocrine disorders, and breast cancer.
One Future
In a symbolic gesture, Prime Minister Narendra Modi handed over the G-20 presidency gavel to President Lula da Silva of Brazil, expressing faith in the Troika spirit and India's unwavering support for Brazil's leadership. "When we take care of the security and sensitivity of every country, then the feeling of 'One Future' will be strengthened," said Modi.
PM Modi proposed a follow-up virtual session in November to review the progress on the topics and proposals discussed during the summit.
PM Modi's Closing Remarks at G20 Summit
Prime Minister Modi officially closed the G20 Summit, expressing hope for a productive journey toward 'One Earth, One Family, One Future.'
A Message of Hope and Peace
In his closing message, PM Modi extended well-wishes from 1.4 billion Indians, saying, "स्वस्ति अस्तु विश्वस्य!" which translates to "Let there be hope and peace in the entire world."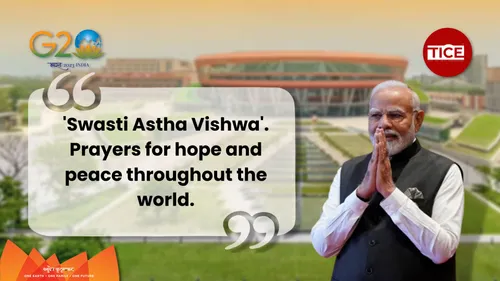 The G20 Summit in New Delhi concluded on a note of optimism and collective commitment to addressing global challenges under Brazil's forthcoming presidency.