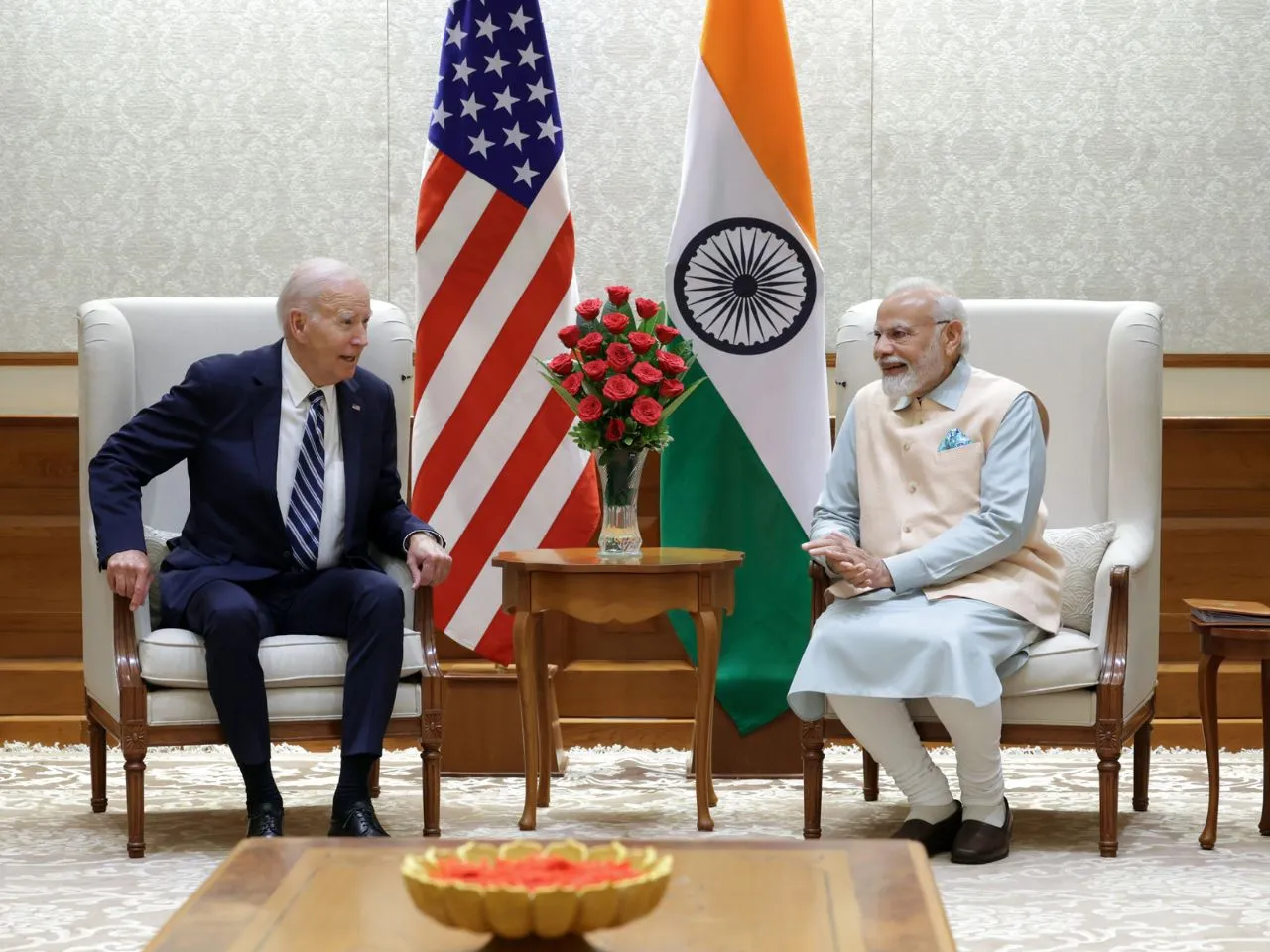 In a significant stride towards fostering innovation and strengthening their bilateral ties, India and the United States, in a joint statement, expressed commitment to enhance collaboration between startups, private equity and venture capital firms, corporate investment departments, and government officials from both nations. This move comes following a meeting between Indian Prime Minister Narendra Modi and US President Joe R. Biden.
"India and US will collaborate to bring together startups, private equity and venture capital firms corporate investment departments, and government officials to forge connections between the two countries' innovation ecosystems," said the Joint Statement.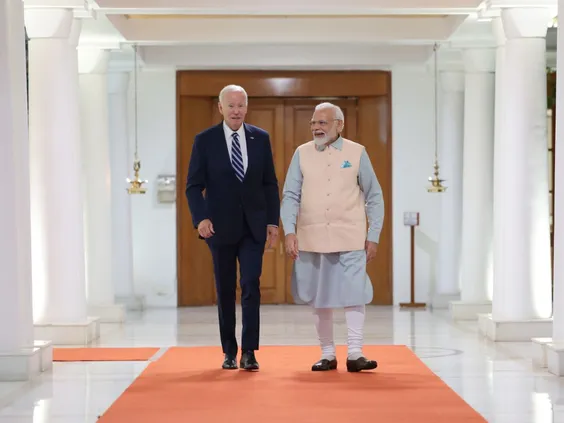 Reaffirmation of Strong Partnership
US President Joe Biden reached PM Modi yesterday in the national capital ahead of the G20 Summit.
Prime Minister Narendra Modi and President Biden, during their meeting, reaffirmed the enduring partnership between India and the United States. They also acknowledged the substantial progress made since Prime Minister Modi's historic visit to Washington in June 2023.
The Innovation Handshake Agenda
A key highlight of the joint statement was the announcement of the "Innovation Handshake" agenda under the India-U.S. Commercial Dialogue. This initiative will encompass two anchor events set to take place in the fall, one in India and one in the United States. These events will serve as platforms to connect startups, private equity and venture capital firms, corporate investment departments, and government officials from both countries, fostering collaborations within their innovation ecosystems.
Focus on Critical and Emerging Technologies
Both leaders emphasized the pivotal role of technology in deepening their strategic partnership. They commended the efforts of the India-U.S. Initiative on Critical and Emerging Technology (iCET) to build open, secure, and resilient technology ecosystems. A midterm review of iCET is scheduled for September 2023, with further reviews planned in early 2024.
Bolstering Scientific Research
The leaders celebrated the signing of an Implementation Arrangement between the U.S. National Science Foundation (NSF) and India's Department of Biotechnology, enabling research collaborations in biotechnology and biomanufacturing innovations. They also welcomed proposals for collaboration in semiconductor research, next-generation communication systems, cybersecurity, sustainability, green technologies, and intelligent transportation systems.
Promoting Technology Sharing
Both administrations pledged to promote policies and regulations facilitating technology sharing, co-development, and co-production between Indian and U.S. entities. They welcomed continued engagement through the Strategic Trade Dialogue, initiated in June 2023.
India-U.S. Global Challenges Institute
A Memorandum of Understanding (MoU) between Indian universities, represented by the Council of Indian Institutes of Technology (IIT Council), and the Association of American Universities (AAU) was signed. This MoU establishes the India-U.S. Global Challenges Institute with an initial commitment of at least US$10 million. The institute will advance collaborative research in various fields, including sustainable energy, agriculture, health, semiconductor technology, telecommunications, artificial intelligence, and quantum science.
Educational Collaborations
The leaders also acknowledged the growing number of collaborative education partnerships between institutions from both countries, focusing on critical and emerging technologies.
Closing the Gender Digital Divide
Efforts to reduce the gender digital divide were highlighted, with both leaders expressing support for the Women in the Digital Economy Initiative, aiming to halve the digital gender gap by 2030.
Deepening Defence Partnership
Prime Minister Modi and President Biden reaffirmed their commitment to expanding the India-U.S. Major Defence Partnership into new domains such as space and AI.
Renewable Energy Cooperation
The inaugural meeting of the India-U.S. Renewable Energy Technologies Action Platform (RE-TAP) was welcomed. This platform will facilitate collaboration in innovative technologies, policy development, investment, incubation, and skill development in the renewable energy sector.
E-Mobility and Supply Chain Diversification
Efforts to expand electric mobility in India and diversify the global supply chain for e-mobility were discussed, including the procurement of 10,000 made-in-India electric buses and associated charging infrastructure.
Investment in Green Technologies
Both nations are working together to lower the cost of capital for greenfield renewable energy, battery storage, and emerging green technology projects in India. India's National Investment and Infrastructure Fund and the U.S. Development Finance Corporation have exchanged letters of intent to anchor a renewable infrastructure investment fund.
Resolution of WTO Disputes
The leaders celebrated the settlement of the seventh and final outstanding World Trade Organisation (WTO) dispute between India and the United States, following the resolution of six bilateral trade disputes earlier in June 2023.
Cancer Research and Health Cooperation
India and the United States are set to deepen their cooperation in cancer research, prevention, and management through the India-U.S. Cancer Dialogue, launching in November 2023. They also highlighted the upcoming U.S.-India Health Dialogue in October 2023, focusing on strengthening health cooperation.
Commitment to Indo-Pacific Cooperation
Both leaders pledged to sustain high-level engagement between governments, industries, and academic institutions, aiming to realize their ambitious vision for an enduring India-U.S. partnership that serves the global good and contributes to a free, open, inclusive, and resilient Indo-Pacific.
Support for G20 Goals
President Biden commended India's G20 Presidency for delivering important outcomes, with both leaders expressing their commitment to the G20's goals, including sustainable development and multilateral cooperation.
The joint initiative reflects the shared commitment of India and the United States to harness the power of innovation for mutual benefit, fostering economic growth and technological advancement in both nations. The "Innovation Handshake" is poised to deepen their collaborative efforts in the realms of technology, science, and green initiatives, bolstering their longstanding partnership.