The entire world is watching the shocking turn of events, as Israel finds itself under a multifront attack by the Hamas militant group, originating from the Gaza Strip's southern parts. This unprecedented assault, which included air, land, and sea attacks, sent shockwaves through the region.
The conflict can have a gloabl impact on trade and businesses if the war continues for a long time. According to industry experts, it can lead to price of crude zoom upwards. The freight cost will go up with limited fleet availability, rising insurance and related risks, the flight of the capital from countries to safe heaven will result in dollar appreciation and uncertainty will slowdown the trade as well.
How the war broke between Israel and Hamas?
Following the deadliest attack on its soil in decades, Israel swiftly declared war on Hamas, with the conflict's death toll surpassing thousands. The assault involved thousands of rockets fired by Hamas, resulting in civilian casualties and the taking of hostages.
Israel is at war.

We didn't want this war.

It was forced upon us in the most brutal and savage way.
But though Israel didn't start this war, Israel will finish it.

Once, the Jewish people were stateless.
Once, the Jewish people were defenseless.
No longer.

Hamas will… pic.twitter.com/eVECGnzLu3

— Benjamin Netanyahu - בנימין נתניהו (@netanyahu) October 9, 2023
Prime Minister Modi & Other Countries Express Solidarity with Israel
Indian Prime Minister Narendra Modi wasted no time in condemning the attack, expressing his deep shock and solidarity with Israel. In a tweet on October 7, he offered his thoughts and prayers to the innocent victims and their families.
Deeply shocked by the news of terrorist attacks in Israel. Our thoughts and prayers are with the innocent victims and their families. We stand in solidarity with Israel at this difficult hour.

— Narendra Modi (@narendramodi) October 7, 2023
Apart from India, there are a number of nations openly supporting Israel, with 84 countries expressing their backing. These nations include powerhouses like the US, the UK, Australia, France, Norway, Austria, Germany, India, Canada, Poland, Spain, and even the collective European Union.
The people who support Hamas are fully responsible for this appalling attack.

They are not militants. They are not freedom fighters.

They are terrorists.

My message tonight from Finchley United Synagogue where I joined @chiefrabbi in vigil with local communities. pic.twitter.com/7eBJ6catbr

— Rishi Sunak (@RishiSunak) October 9, 2023
Why is Israel-Hamas Conflict Bothering Indian Businesses?
The Israel-Hamas conflict has reverberated far beyond the Middle East, impacting Indian businesses with ties to Israel. Indian exporters, who ship goods to Israel, now face the prospect of higher insurance premiums and shipping costs due to the escalating hostilities.
Other Sectors Affected
The Israel-Hamas conflict can impact sectors beyond trade in the long run. Indian hospitals import medical equipment and technology from Israel, and Israeli companies have invested in Indian healthcare startups. While some disruptions may occur, the overall bilateral relationship is expected to remain unchanged.
Mr. Anil Joshi, Managing Partner of Unicorn India Ventures, stated that the conflict's impact on Indian startups is likely to be minimal, as interactions often occur on digital platforms. He emphasized that India's strong relationship with Israel will endure, with continued support during this challenging period.
"The Israel - Hamas conflict will not have much impact on Indian startups, while the Israelis have been making an effort to increase the relationship with startups in India but the same is at a very nascent stage. 

Also the bilateral relationship will not get impacted and will continue to remain the same as it has been, India enjoys a good relationship with Israel and will certainly extend support to Israel in this bad time," said Mr Joshi.
Potential Global Implications
Mr Ajay Sahai, Director General and CEO of the Federation of Indian Export Organization (FIEO), expressed hope that the conflict would be treated as a terrorist attack, minimizing its impact on global trade. However, should the situation escalate, involving Middle Eastern countries and larger powers siding with Hamas, it could have severe consequences, including rising crude oil prices, increased freight costs, and supply chain disruptions.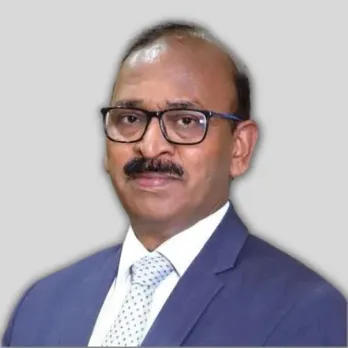 "We are hoping that it is treated as terrorist attack and dealt by Israel accordingly and thus will not have much impact on global trade. However, if it escalates into war with some middle east countries and large powers siding with Hamas , this will be a huge setback for global world as we can ill afford two wars at the same time. Price of crude which is moving upwards will zoom, freight cost will go up with limited fleet availability, rising insurance and related risks, the flight of the capital from countries to safe heaven will result in dollar appreciation and uncertainty will slowdown the trade as well. Some disruption in supply of raw diamond may happen as Israel  is an important suppler and Russia is already cut from the market though G7 is considering to lift restrictions on Russia.

Israel and India is cooperating to push startups . There may be some disruptions for a while but since the startups interact and transact on digital platform, it will be business as usual," Mr Sahai said.
Oil Prices Surge as Conflict Persists
As the Israel-Hamas conflict extended into its third day, oil prices surged by more than 2%. This spike in oil prices was a direct consequence of the surprise attack on Israel by Hamas militants. This will have a long term impact, if the war continues for a long period, on businesses will take global energy markets on a rollercoaster.
Background: Israel-Hamas Conflict
The Israel-Hamas conflict has a long and tumultuous history, with tensions between the two parties dating back decades. The recent escalation, however, marks an alarming intensification of hostilities. The conflict's impact can reach to far countries as well.
India-Israel Bilateral Trade
India and Israel share a significant bilateral trade relationship, with services trade estimated at around USD 1.3 billion. While experts predict that the conflict may dent the profits of Indian exporters, it is unlikely to disrupt trade volumes or damage the overall trade relations between the two nations, unless the situation escalates further.
In the fiscal year 2022-23, India's merchandise exports and imports from Israel reached USD 8.4 billion and USD 2.3 billion, respectively, resulting in a trade surplus of $6.1 billion. Key exports from India to Israel include diesel and cut and polished diamonds, while imports consist of rough diamonds, electronics, telecom components, potassium chloride, and herbicide.
Additionally, India provides various IT services to Israel, including software development, IT consulting, and data processing. Both nations have also collaborated extensively in research and development in areas such as agriculture, water technology, and renewable energy.
Strengthening Bilateral Ties
Despite the challenges posed by the conflict, India and Israel continue to strengthen their ties. Indian companies like Sun Pharma, Tata Consultancy Services, Wipro, Tech Mahindra, State Bank of India, Larsen & Toubro, and Infosys have established a presence in Israel. In return, Israeli firms have invested $286 million in India between April 2000 and June 2023.
Furthermore, both nations are currently negotiating a free trade agreement. Their collaboration extends to various domains, including innovation, startups, and technology, as exemplified by the recent Memorandum of Understanding (MoU) on industrial research and development cooperation signed in May.
The Israel-Hamas conflict has sent shockwaves throughout the region, impacting Indian businesses and bilateral trade with Israel. While challenges exist, the long-standing relationship between India and Israel remains resilient, with both nations committed to fostering innovation and collaboration in various sectors.
Join Our Thriving Entrepreneurial Community

Follow TICE News on Social Media and create a strong community of Talent, Ideas, Capital, and Entrepreneurship. YouTube  | Linkedin | X (Twittrer) | Facebook | News Letters