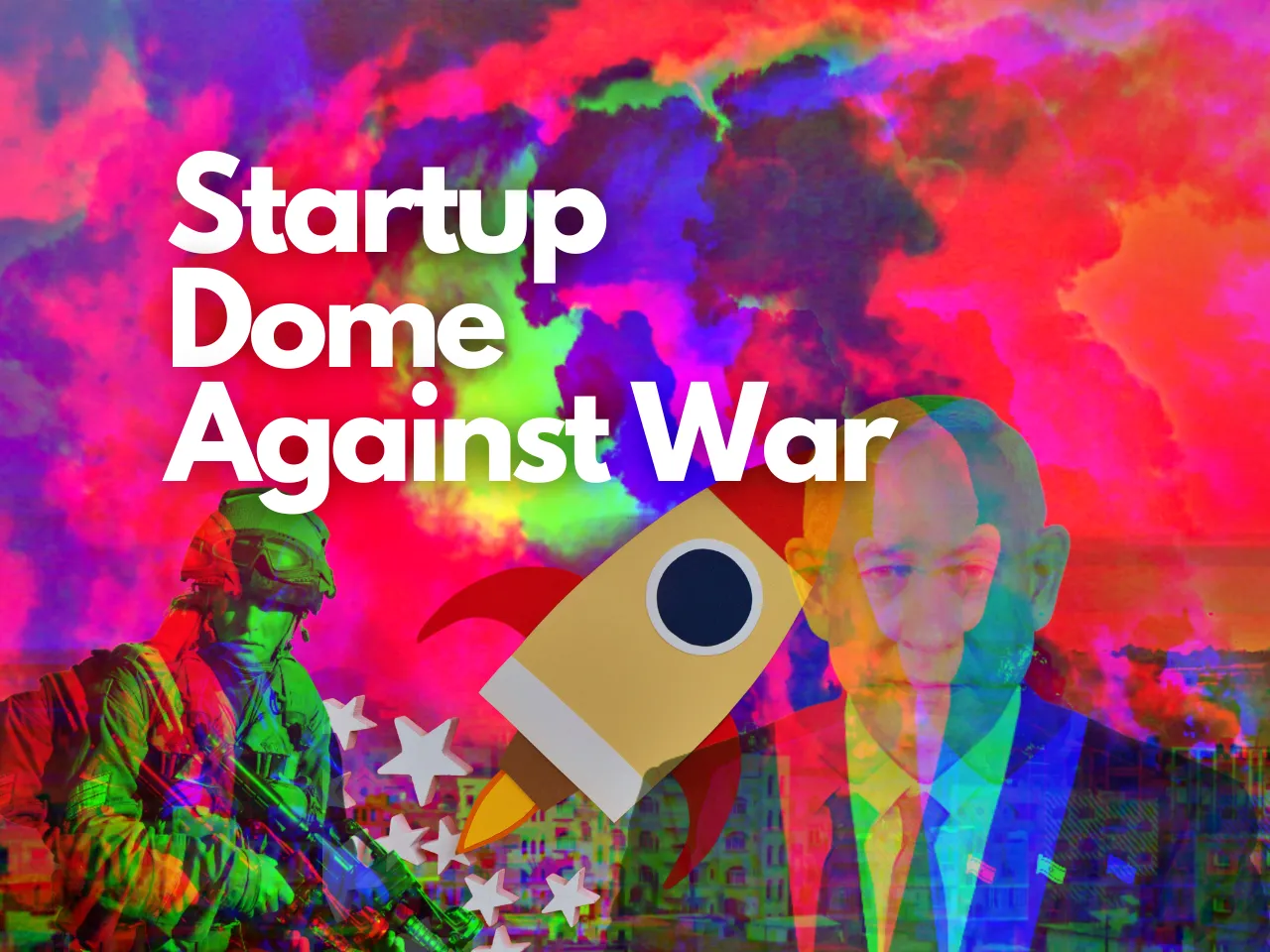 Israel is currently embroiled in a state of conflict against the terrorist organization Hamas, following an unexpected and unprecedented assault during a major Jewish holiday on Saturday. This assault led to the tragic loss of dozens of lives and the abduction of several individuals. Benjamin Netanyahu the Israeli Prime Minister has declared a war against Hamas, committing to an "unprecedented price" for their actions. As this conflict unfolds, global geopolitics will undeniably play a significant role. Meanwhile, the Israeli defense startups are also poised to play a crucial part in defending the state.
Understanding Israeli Military's Dual Purpose Startup Policy!
Israel's military has been at the forefront of integrating cutting-edge technology into its operations. Recognizing the critical role played by smaller startup companies, especially those creating technology applicable to both civilian and defense purposes, the Ministry of Defense initiated the Innofense Program in 2019. This innovative program functions as an incubator for fostering partnerships between startups and securing funding. Innofense collaborates closely with venture capitalists, aiding in scouting, exposure to commercial technology, and acceleration. Till date, 43 companies have successfully graduated from this program, and it remains open to new entrants through proposals.
Surge in Isareli Defense Startups
According to a report from Israel's Ministry of Defense MAFAT, a record-breaking 206 active startups collaborated with MAFAT in the first half of 2023, signifying a substantial increase from the 174 startups during the same period in 2022. Israeli defense companies have witnessed a surge in sales, recording $33 million in sales orders, including $15 million from Israel's Ministry of Defense, during the first half of 2022.
In terms of capital raising, 119 startups secured funding, averaging $8.8 million per startup and amassing a total of $634 million. MAFAT also revealed that 19 Israeli startups are at the forefront of pioneering research and development initiatives with the US Irregular Warfare Technical Support Directorate (IWTSD) for counter-terrorism technologies.
All in all, Israel boasts a robust military tech startup ecosystem, featuring 58 startups, including prominent entities like Airobotics, TriEye, Regulus Cyber, D-Fend Solutions, and XTEND.
Startup Dome Against War: Top Israeli Defense Startups
FlightOps.io: Based in Israel, FlightOps.io focuses on enabling autonomous air mobility, revolutionizing airspace utilization to meet the increasing demand for efficient and clean mobility.

QED-it: Founded by blockchain and cryptography experts, QED-it addresses the dilemma of sharing confidential data for collaboration while ensuring protection through the use of Zero-Knowledge Blockchain.

Modal AI: Modal AI specializes in developing an advanced knowledge representation and reasoning engine (KRR) to capture, track, and reason with digitized human and machine activity knowledge.

FVMat: Introducing a groundbreaking concept of composite materials with extraordinary properties, FVMat creates meta-materials fabricated through a combination of 3D printing and proprietary additive techniques, resulting in lightweight intelligent parts with superior performance characteristics.

BearGrid Solutions: BearGrid Solutions provides technical security solutions based on AI-driven classification of sounds, noise, and seismic activity, enhancing security and surveillance systems.

RFclocks: RFclocks has developed revolutionary frequency control technology for the RF industry, offering high-frequency and extremely precise low phase noise oscillators that significantly improve electronic/RF systems.

Sonorapy: Sonorapy has developed a real-time pathogens detector that revolutionizes disease detection, providing lab-quality pathogen diagnostics in the field in real-time.

Xtend.me: Xtend.me offers human-guided autonomous machine systems, enhancing operator abilities for accurate maneuvers and actions with minimal training through their patented XOS operating system.

Onvego: Onvego provides solutions and a development platform for designing smart AI-based conversational voice apps and devices, enabling easy user interaction with devices via natural language conversation.

Incyber: Incyber has developed a unique solution that accurately warns of suspect insider activities using advanced algorithms and data, offering an effective approach to insider threat detection with unprecedented accuracy.
The Intersection of Conflict and Technological Advancements!
Though Israel finds itself in a critical juncture, engaged in a war against Hamas, the country remains resolute in its determination to ensure the safety and security of its citizens, vowing to exact a significant cost from those responsible for the violence. As this conflict unfolds, the integration of advanced technologies from innovative defense startups become increasingly crucial. Israel's commitment to nurturing and supporting startup companies with dual-purpose technologies is evident through initiatives like Innofense. This focus on collaboration between defense and civilian sectors not only fortifies national defense capabilities but also propels advancements that have applications beyond military needs.
Israel launches military response as Israel-Palestine war escalates |
Join Our Thriving Entrepreneurial Community

Follow TICE News on Social Media and create a strong community of Talent, Ideas, Capital, and Entrepreneurship. YouTube  | Linkedin | X (Twittrer) | Facebook | News Letters