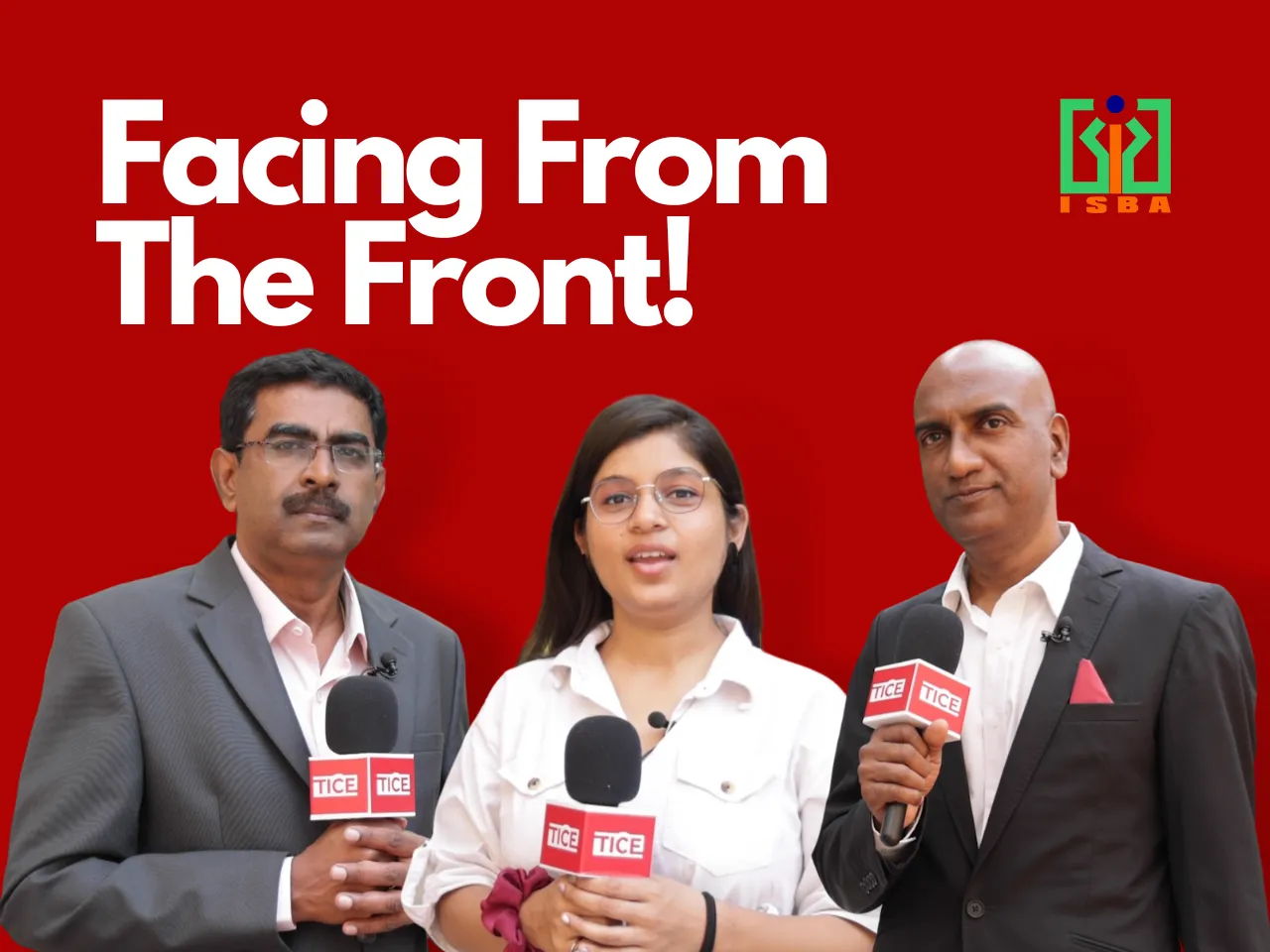 India, a global economic powerhouse, is poised to achieve its ambitious goal of becoming the world's third-largest economy by 2023. Undoubtedly, the startup community plays a crucial role in realizing this dream. However, there is an often-overlooked force that silently supports this vision, and that force is none other than the incubation centers. Incubation centers serve as the unsung heroes, nurturing the dreams of thousands of entrepreneurs by providing all the necessary resources to budding innovators.
There are many bodies out there working tirelessly to nurture and empower these unsung heroes and innovative enterprises. Among them, the Indian Science and Technology Entrepreneurs Park and Business Incubator Association (ISBA) stands as a leading force in this endeavor.
However, one of the foremost obstacles that the entrepreneurial ecosystem faces is the underutilization of government funds, with a staggering 20-30% remaining untapped. This inefficiency is often attributed to a lack of awareness regarding available schemes and resources. ISBA, however, stands at the forefront in bridging this gap, working to address these challenges and create a more favorable environment for startups and incubators alike.
ISBA - Largest Incubation Network
ISBA stands as the singular nationwide network of Business Incubators, boasting a treasure trove of knowledge and expertise in technology business incubation, honed over a span of 25 years. What sets ISBA apart is its remarkable diversity, encompassing member organizations from esteemed academic institutions and universities, including the likes of IIM-A, IIT Bombay, IIT Kanpur, University of Pune, NIT Trichy, NIT Surathkal, NID, VIT University, PSG, as well as research and development entities like NCL, ICRISAT, NDRI, and technology parks such as ICICI Knowledge Park and Technopark. ISBA's reach extends to virtually every emerging technology sector, ranging from ICT and encompassing Life Sciences, Electronics, Design, Agri-Business, Manufacturing, Textiles, and beyond, courtesy of its dynamic and diverse incubator members.
ISBACON 2023
Recently, at the 15th edition of ISBACON, ISBA brought together 150 incubation center heads from all across the country, along with officials from both statement and central government to identify the potential challenges, share best practices in incubation, create awareness about government schemes and incentives. 
On this ocassion Dr. K Suresh Kumar, President of ISBA exclusivel shared with TICE how ISBA plans to move ahead to address the challenges in fund utlisation and awareness about government schemes. Hear him out in this exclusive conversation. 
On the same occasion, Mr. Prasad Menon, Vice President of ISBA, also shared the way forward to strengthen the incubators' fraternity. Hear him out in this exclusive conversation. 
Menon shares the below roles that ISBA is going to play more significantly in coming times. 
Knowledge Exchange
ISBA provides a platform for incubators to exchange valuable knowledge and share best practices. This sharing of experiences and insights equips incubators with the know-how to navigate the complex landscape of entrepreneurship, thereby minimizing common pitfalls and fostering success.
Creating Awareness
By bringing together incubator heads and government officials, ISBA effectively raises awareness about government schemes and incentives. This proactive approach ensures that the available resources are optimally utilized, thereby reducing the inefficiency in fund utilization.
Leveraging Expertise
ISBA's diverse membership base, comprising academic institutions, research and development organizations, and technology parks, offers a broad spectrum of expertise. This wealth of knowledge is instrumental in addressing the challenges faced by startups across various technology sectors, from ICT to Life Sciences and beyond.
Advocacy and Policy Influence
The collective strength of ISBA allows it to engage with both central and state governments, advocating for policy changes that can streamline the incubation process. This proactive engagement helps in creating a more conducive environment for startups to thrive.
Fostering Innovation
The exchange of ideas within ISBA's community often sparks innovation and creativity. This culture of innovation is essential for finding novel solutions to the challenges of fund utilization and creating awareness about government schemes.
Join Our Thriving Entrepreneurial Community

Follow TICE News on Social Media and create a strong community of Talent, Ideas, Capital, and Entrepreneurship. YouTube  | Linkedin | X (Twittrer) | Facebook | News Letters