The 15th Edition of the Indian STEPs & Business Incubators Association Conference (ISBACON 2023) concluded in Mumbai, marking a significant gathering of innovation enthusiasts. More than 150 incubation center heads from across the country, along with officials from both the state and central governments, came together for this three-day event, which witnessed the participation of over 250 delegates, 40 speakers, and three pre-conference workshops, making it the largest conference for startup incubators in India.
In a dynamic exchange of ideas and expectations, the Indian STEPs & Business Incubators Association (ISBA), laid out a compelling set of demands before Maharashtra's Deputy Chief Minister, Devendra Fadnavis. The deputy chief minister assured the apex body for startup incubators to address key concerns of incubators and the broader startup ecosystem. 
Empowering Incubators for Real Value
The central theme of the ISBACON 2023 conference was to provide a platform for stakeholders to share best practices in incubation, create awareness about government schemes and incentives, and address the challenges faced by incubators in fostering startups and ensuring sustainability.
Deputy Chief Minister of Maharashtra, Devendra Fadnavis, who was the chief guest on Day 2 of the event, emphasized the importance of incubators in nurturing startups, stating,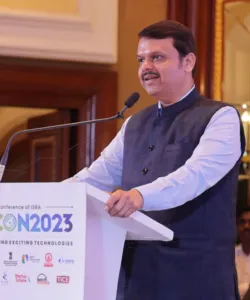 "For incubators to live up to their full economic potential, they need to overcome two pitfalls: they need to provide real value, not just office space, and they need to measure success in more than just outside funding."
The Real Measure of Success
The success of incubators lie beyond funding. Most incubators rely on funding as a success metric, which, although over 99% of companies operate as organically grown, self-sustaining businesses, bootstrapped without external financing. Yet if the incubator uses financing as its success metric, it will try to force inexperienced entrepreneurs into an unnecessary financing round.
The incubators should also focus on helping startups get market access, perform clinical trials, and connect with the industry, government and customers.
#ISBA Request 1: Connecting Incubators and Corporates
Dr. K Suresh Kumar, President of ISBA, emphasized the need for government intervention to bridge the gap between incubators and corporates.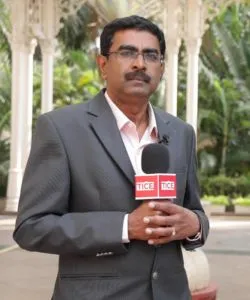 He stated, "Incubators can closely work with the industries and as a result, we can scale up the startups and connect them with the industries. So, this is one request that we have from the association, but we need the government's intervention to connect the corporates and the incubation centers."
#ISBA Request 2: Supportive Procurement Policies
Dr. Suresh Kumar also called for the development of a separate procurement policy for startups, suggesting that more relaxed policies during the initial years of a startup's operation could be beneficial.
He stated, "Where you have friendly relaxed policies for the first five years or ten years, it will be helpful for the startups to have access to the market."
#ISBA Request 3: Overcoming Hurdles in Medical Startups
The ISBACON 2023 conference also shed light on the challenges faced by medical startups in India. Startups in the biomedical sector often face difficulties in conducting clinical trials and accessing government hospitals. Dr. Suresh Kumar requested support in overcoming these challenges, emphasizing the importance of taking biomedical devices and medical-related products to the community.
Maharashtra's Startup Ecosystem
Maharashtra, which is known for its industry-friendly policies, has a robust startup ecosystem. The Maharashtra Government officials present at the event mentioned the state's Procurement Policy for startups, which mandates government departments to buy products and works from startups, as a significant step in fostering innovation and entrepreneurship.
Maha Government's Commitment to Action
Fadnavis assured full support to the ISBA President in addressing the concerns. He said, "I would like to assure you that I will take them to the appropriate authorities and will create an appropriate ecosystem so that all these three demands are taken care of. I would once again like to welcome you all, and I'm sure that the outcome of this conference will enrich the innovation ecosystem of India."
Supporting Startups and Incubators
Dr. Ramaswami N., CEO of Maharashtra State Innovation Society and Commissioner for Skills & Employment, shared the various initiatives of the Maharashtra State Innovation Society to support startups and incubators in strengthening the startup ecosystem in the state. He emphasized inclusive growth and support for startups from various domains.
Streamlining Procurement
Ashish Kumar Singh, Additional Chief Secretary Skill, Employment, Entrepreneurship and Innovation  Government of Maharashtra, discussed how universities and institutions play a crucial role in fostering entrepreneurship. He proposed creating a more streamlined and flexible procurement process for startups to encourage innovation and reduce bureaucratic complexities.
Incubation: Fostering Innovation for Growth
The 15th Annual ISBA Conference, ISBACON 2023, held in Mumbai, successfully united key players from the Indian startup ecosystem and incubation centers. The conference aimed to promote innovation and exponential growth while addressing the key challenges faced by startups and incubators in the country.
The event concluded with a renewed commitment from the Maharashtra government to support startups and incubators and bridge the gap between incubators, corporations, and the government, ensuring a thriving and sustainable ecosystem for entrepreneurship and innovation.
Join Our Thriving Entrepreneurial Community

Follow TICE News on Social Media and create a strong community of Talent, Ideas, Capital, and Entrepreneurship. YouTube  | Linkedin | X (Twittrer) | Facebook | News Letters