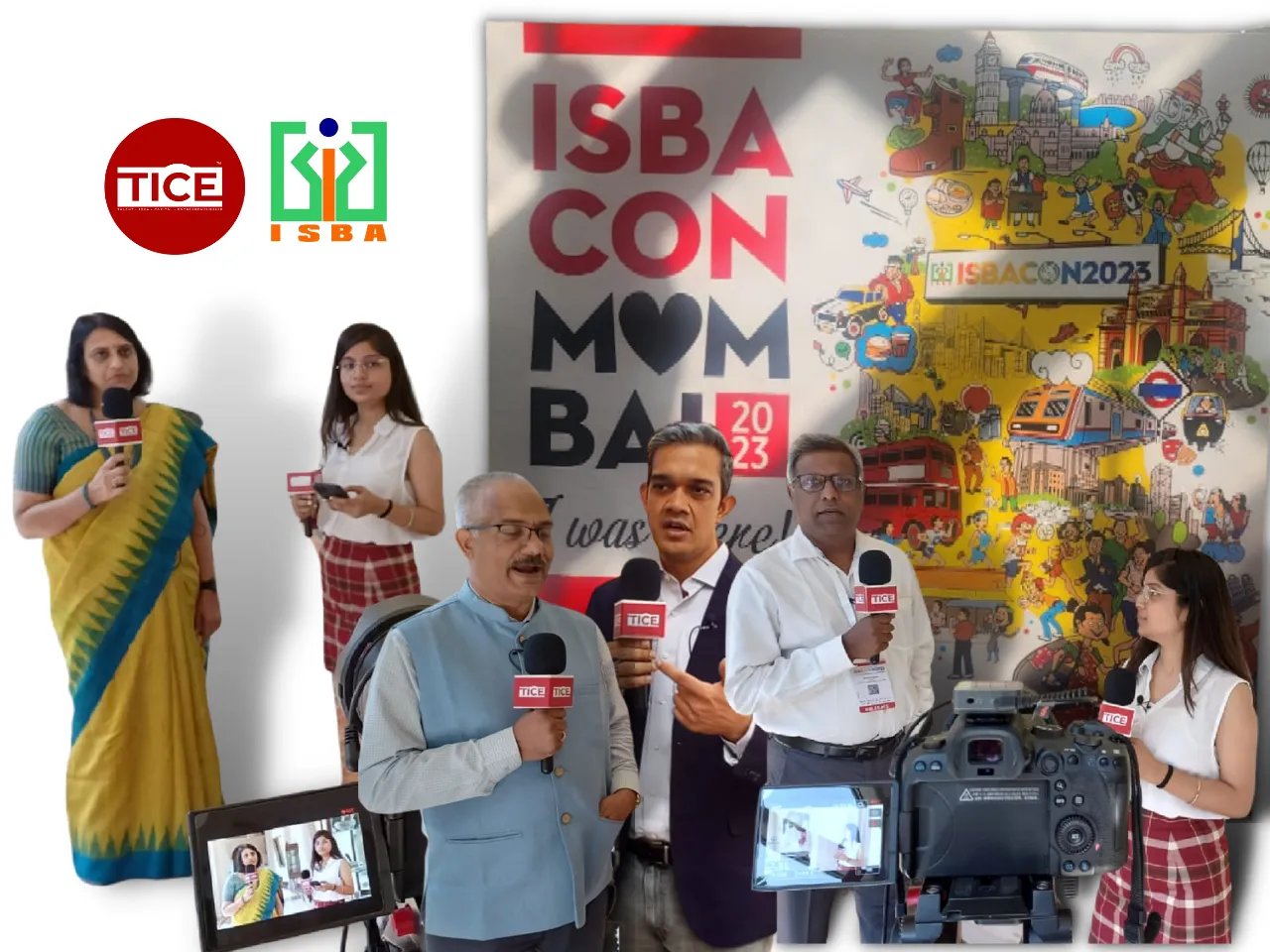 The ISBACON 2023 Conference has taken Mumbai by storm, with stakeholders from the Indian startup ecosystem flocking to the 'city of dreams' to attend one of India's biggest innovation and entrepreneurs conclave. This year, India's premier platform for all news on startups, TICE, is the media partner for the event, bringing you all the happenings from this landmark event for the Indian Startup Ecosystem. 
ISBA, the association of business incubators from all over India, plays a pivotal role in promoting entrepreneurship and innovation. Their annual flagship conference serves as a platform for discussions under the overarching theme of "Incubation NXT – Incubating New Emerging eXciting Technologies (NEXT) for Exponential Growth," the event has been a beacon for innovation, collaboration, and the pursuit of excellence bringing together incubation centers across India under a roof.
The inaugural day of the 15th Indian STEPs and Business Incubators Association Conference, ISBACON 2023, held in the bustling city of Mumbai, was a melting pot of ideas, insights, and inspiration.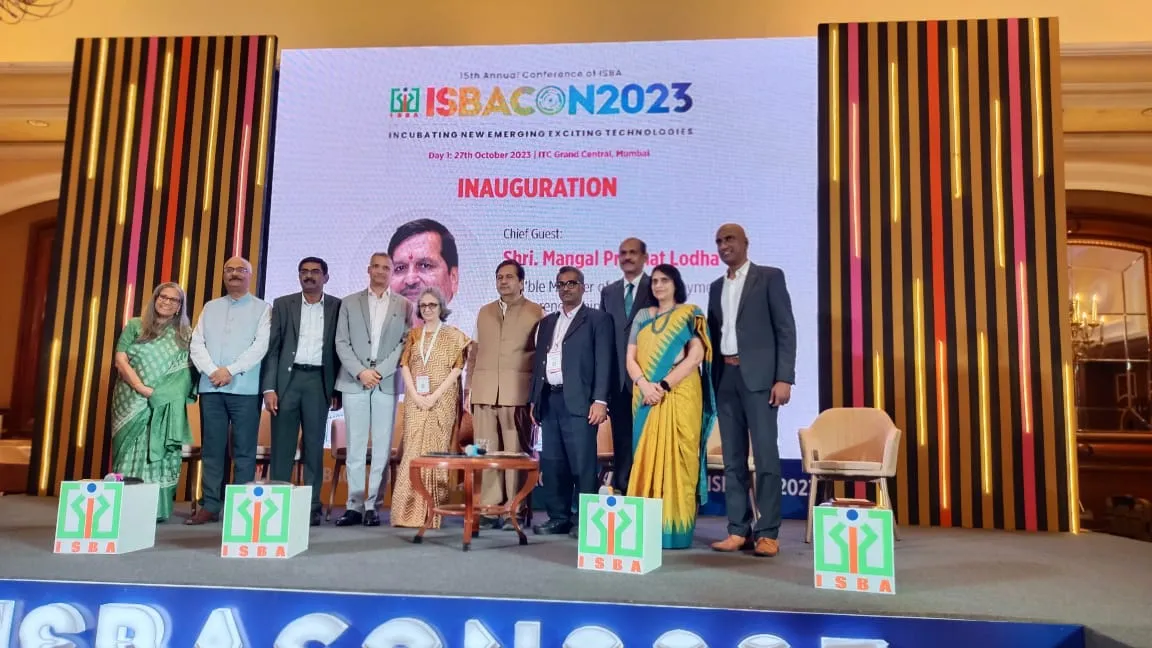 How Can Business Incubation Centers Keep Pace with Changing Times?
The day commenced with an invigorating panel discussion titled "Envisioning Business Incubation - Staying Relevant with Changing Times." It was a gathering of luminaries in the field of innovation and incubation, each offering a unique perspective on the future of this rapidly evolving landscape.
Dr. Lakshmi Jagannathan, Chief Executive Officer at DERBI Foundation, Bangalore, expertly coordinated the session, with moderation by Dr. A Balachandran, Vice-President of ISBA and Senior General Manager of VIT-TBI. The panel comprised of notable figures who have left a significant mark on the landscape of innovation in India:
Dr. Anita Gupta, Head of the Climate Change and Clean Energy (C3) Division at India DST, Government of India.
Ramanan Ramanathan, Former Mission Director of the Atal Innovation Mission.
R M P Jawahar, Executive Director of TREC-STEP Trichy.
Deepanwita Chattopadhyay, Chairperson of IKP Knowledge Park.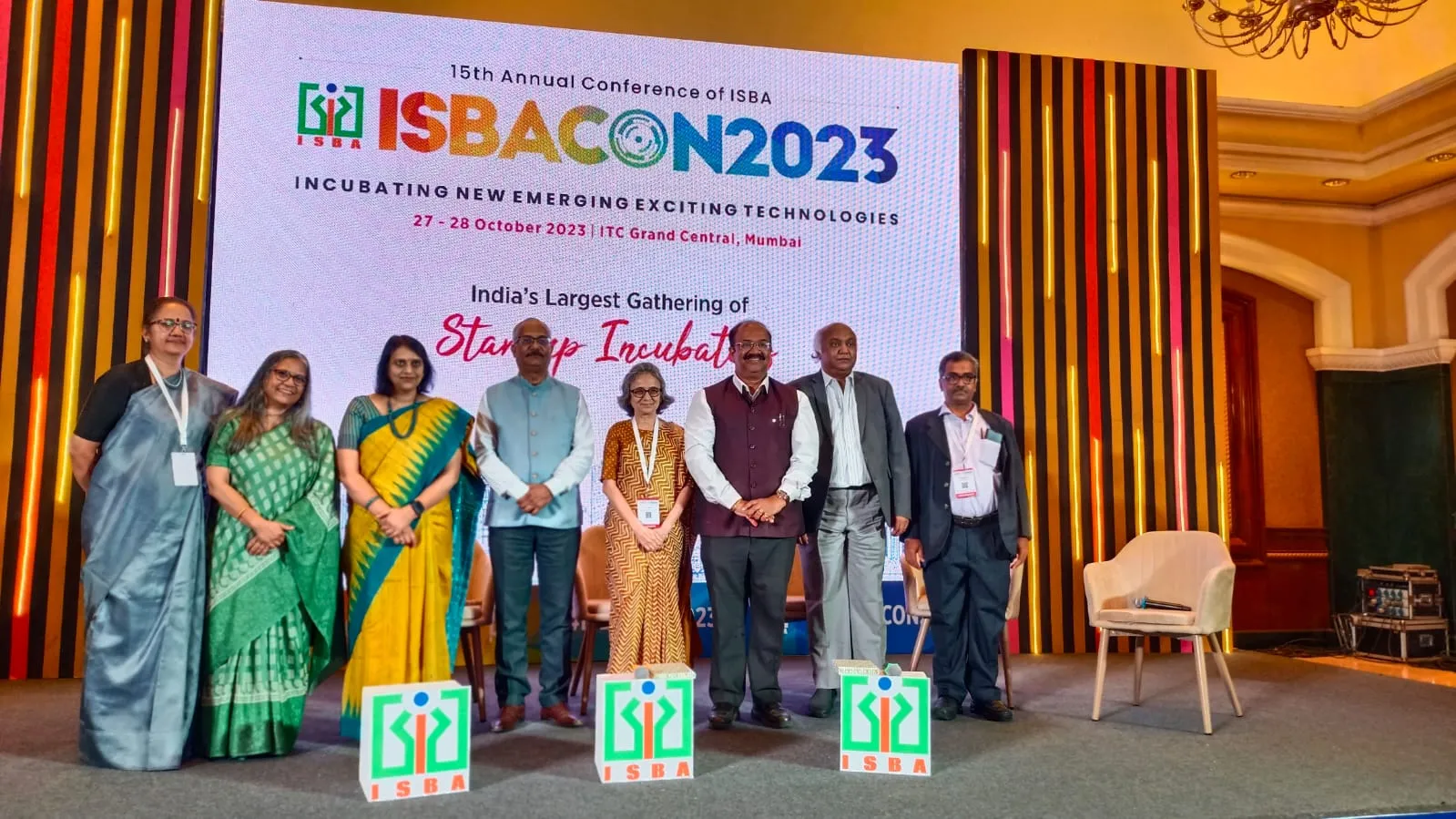 The discussion touched upon the incredible growth of ISBA, which started with 30-40 members and has now burgeoned to include over 150 incubation centers across the country. Dr. Anita Gupta extolled the role of DST in fostering a vibrant ecosystem for startups in India, citing the presence of a remarkable 99,000 startups. She underscored the recognition of incubation efforts and the subsequent reduction in the time to market readiness.
Dr. Subhra Ranjan Chakrabarti from BIRAC shed light on the 75+ incubation centers supported by BIRAC, with 10 of them being considered mature and contributing significantly to the thriving ecosystem. He stressed the need for increased networking to support open innovation.
Ramanan Ramanathan shared his vision for India, aspiring for the nation to be counted among the top 10 global players in the next 5 years. He advocated for the creation of a nation of job creators with 5,000 incubators, particularly in tier 2 and 3 cities.
RMP Jawahar, Executive Director of TREC STEP, Trichy, urged startups to think big and unveiled his incubator's impressive growth and future ambitions. The panel also celebrated the resilience displayed during the COVID-19 pandemic, where organizations like BIRAC demonstrated self-reliance and preparedness for future challenges.
Can an Idea Become an IPO? The Idea Forge Blueprint
The second panel discussion titled "Idea to IPO - Idea Forge Journey" was a captivating exploration of the path from concept to public offering. Prasad Shetty, Vice President of SINE, IIT Bombay, coordinated the session, while the guest speaker was Rahul Singh, Co-Founder of Idea Forge.
Rahul Singh shared the inspiring journey of Idea Forge, the first academic startup in India to launch an IPO after incubation at SINE-IIT Mumbai. He also delved into the HR practices at his startup, emphasizing their focus on three key attributes when onboarding people: Attitude, Aptitude, and Knowledge.
Can Incubation Foster Inclusivity and Sustainability?
The third-panel discussion at ISBACON 2023, "Incubation Opportunities with Respect to Inclusivity and Sustainability," delved into the critical theme of fostering an inclusive and sustainable innovation ecosystem. Dr. Nisha Mukund, CEO of CIIC (Crescent Innovation and Incubation Council) in Chennai, expertly coordinated the session, moderated by Prasad Menon, from the Centre for Incubation and Business Acceleration, Mumbai, and Vice President of ISBA.
This thought-provoking panel featured prominent voices, each contributing a unique perspective on inclusivity and sustainability in incubation:
Praveen Roy, Head, NSTEDB (National Science & Technology Entrepreneurship Development Board, Government of India).
Dr. Chhaya Chauhan, Head of Incubation at BIRAC (Biotechnology Industry Research Assistance Council), Government of India.
Pramit Dash, Program Director - NITI Aayog, Government of India.
Shalabh Kumar Singh, Principal Director, Accenture Research.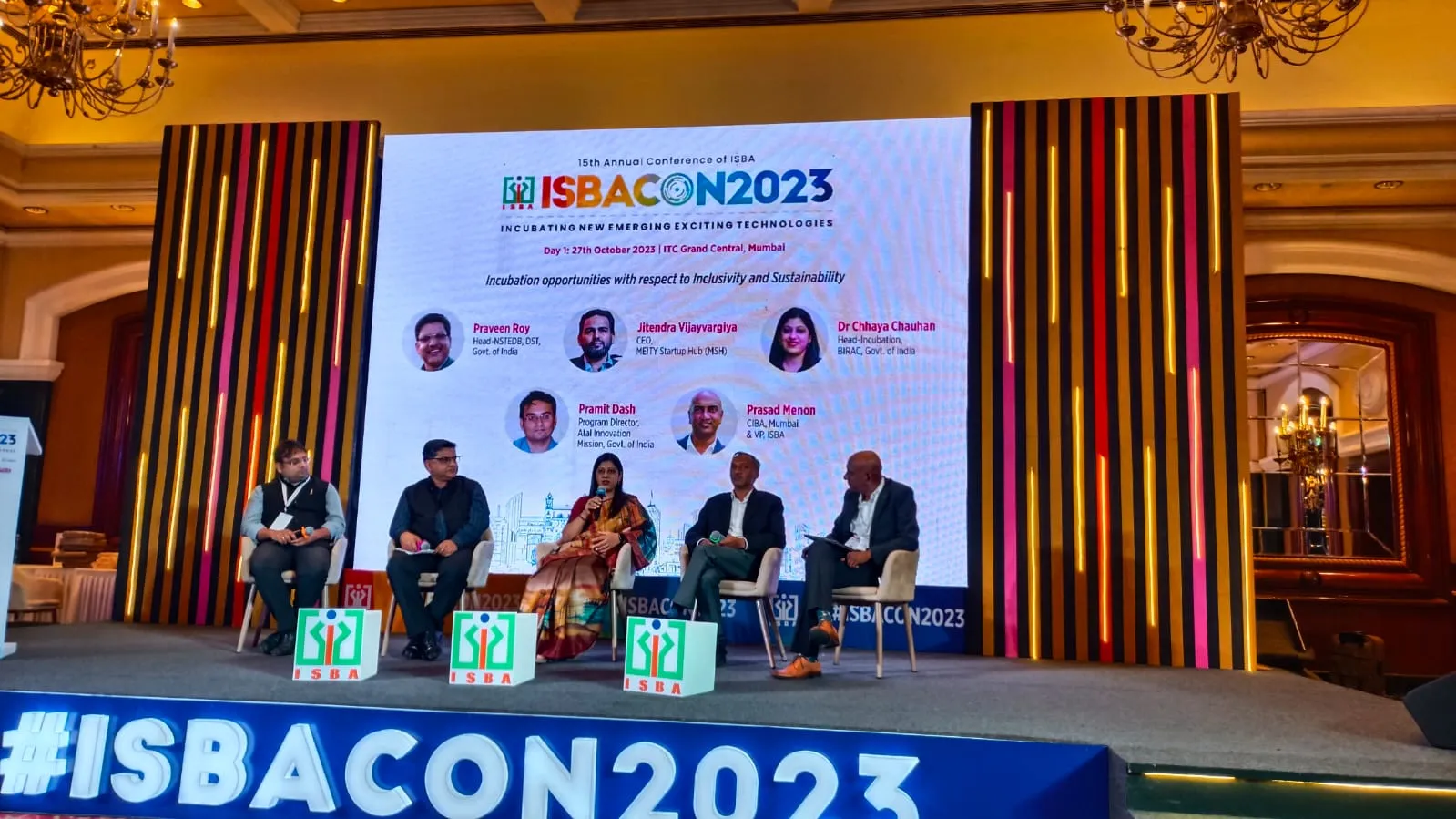 Prasad Menon emphasized that inclusivity should entail equal opportunities for all, challenging the existing disparities in small towns. He suggested a focus on promoting women and transgender inclusion in the incubation ecosystem.
Dr. Chhaya Chauhan underscored the importance of inclusivity, advocating for the creation of a network of pre-incubation centers in tier 2 and tier 3 cities to bring regional talent into the national mainstream.
Mr Shalabh Kumar Singh, Principal Director, Accenture Research pointed out the lack of data as a barrier to promoting inclusion, emphasizing the need for comprehensive data collection and metrics within the incubation ecosystem.
Pramit Dash highlighted that inclusivity hinges on breaking down geographical barriers and adopting a community-centric approach, signifying the evolving landscape of innovation in India.
The discussions at ISBACON 2023 have illuminated the path forward for innovation and incubation in India, emphasizing the need for inclusivity, sustainability, and adaptability in the ever-changing world of startups and entrepreneurship. It underscores the significance of inclusivity and sustainability in shaping the future of innovation and incubation in India. As the conference continues, it promises to offer more valuable insights and shape the future of incubation in the country. Stay tuned with TICE for more updates from ISBACON 2023 in the heart of Mumbai, where innovation knows no bounds.