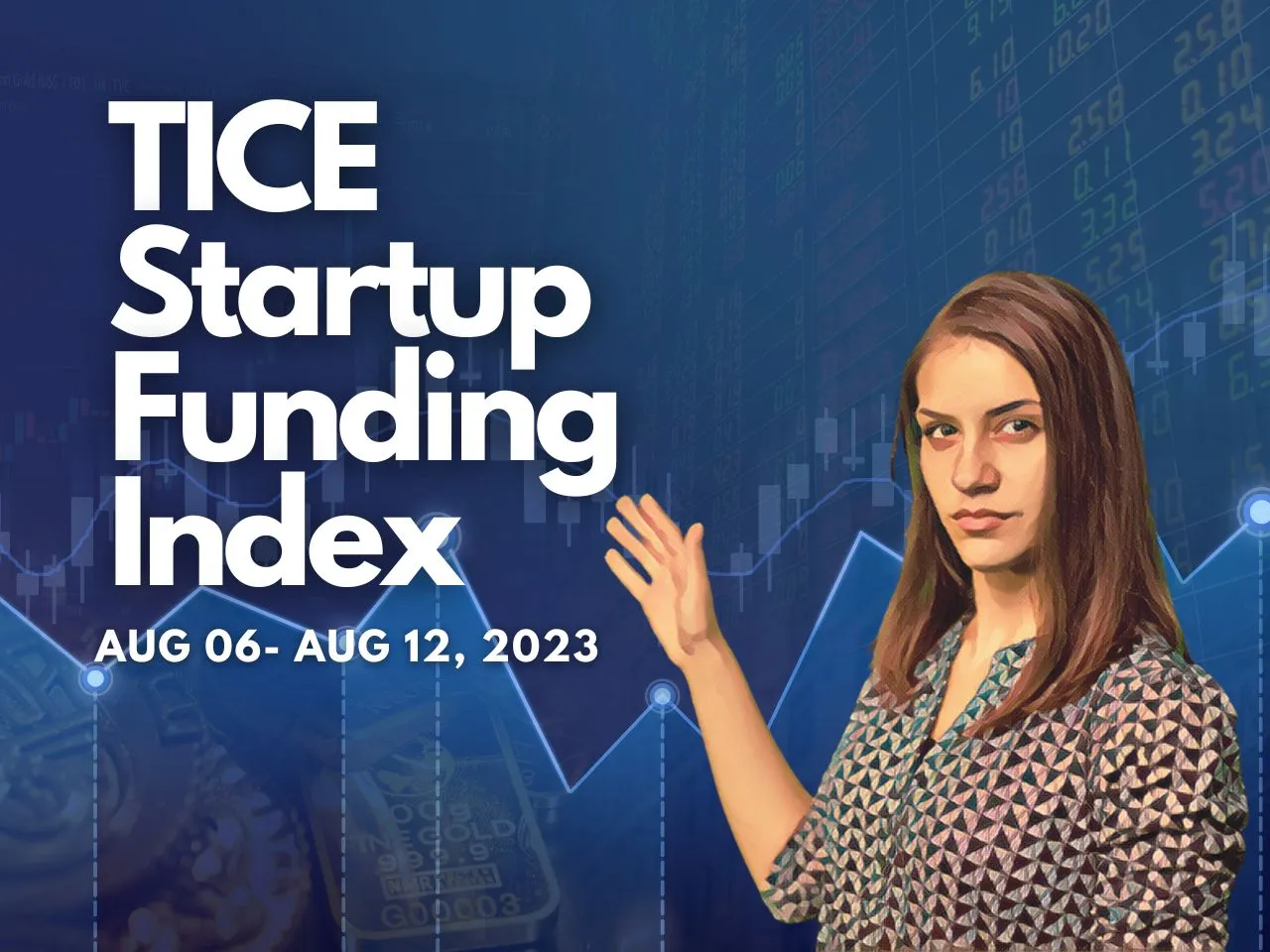 The funding information of Indian startups spanning from August 06 to August 12, 2023, offers valuable insights into the funding scenario. During this time frame, numerous startups successfully raised funds through diverse funding categories, such as Seed, Series A, Series B, Series E, and Conventional Debt.
Now, let's have a look at the noteworthy funding updates from the Indian startup world.
As per the data compiled by TICE News, around 10 startups raised funding (including undisclosed funding rounds) between August 06 - August 12, 2023. Well! before we jump on Indian startup funding, first checkout the latest updates from the Indian Startup Ecosystem.
Major Developments of the Week:
TiE-JKEDI Collaboration Aims to Catapult Local Startups onto the Global Stage for Enhanced Visibility and Growth Opportunities.
SEBI Gives the Green Signal to IPOs, Opening the Pathway for Mamaearth's Parent Company and Other Ventures to Enter the Stock Market.
India Unveils the BRICS Startup Forum, Fostering Productive Dialogue and Exchanges Amongst Investors, Incubators, and Emerging Entrepreneurs from Brazil, Russia, India, China, and South Africa.
Zerodha Bolsters its Startup Investment Platform Rainmatter with a Significant Injection of Rs 1,000 Crores, Strengthening Support for Innovative Ventures.
In a Bid to Boost the Startup Ecosystem, a Parliamentary Panel Suggests Relaxed Criteria, Making it Easier for Startups to Access Tax Benefits and Incentives.
Startups in India Experience a Substantial 8-12% Surge in Salaries during FY23, as Indicated by a Recent Report on the Growth of Startup Employee Compensation.
Krafton, the Developer of Battlegrounds Mobile India (BGMI), Commits to Infuse $150 Million into Indian Gaming and Entertainment Startups, Reflecting Confidence in the Nation's Entrepreneurial Landscape.
Indian Startup Funding
Name of Startup

Founding Year

Funding Type

Funding Raised

Investor 

Stable Money
2022
Seed Funding
$5 Million
Matrix Partners,  Lightspeed, Titan Capital, Mar Shot Ventures etc.
Ilandlo Services Pvt. Ltd
2016
Undisclosed 
Undisclosed
NEDFi 
Metashot 
2022
Pre-Seed Funding
$400K
Point Ventures, Ankit Mehrotra, Sahil Jain and Khalid Qazi etc.
Bluwheelz
2022
Seed Funding
$500,000
Faad Network, Lets Venture etc.
What's Up Wellness
2020
Seed Funding
Rs14.40cr
Unilever Ventures
Credgenics 
2018
Series B
$50M

Westbridge Capital, Accel, Tanglin Venture Partners, and Beams FinTech Fund

ZestMoney
2015
Undisclosed 
Undisclosed

Quona Capital, Omidyar Network India, Flourish Ventures, Zip, and Scarlet Capital

Harmony Organics
2003
Undisclosed 
RS 225 CR
Piramal Alternatives
Disprz
2015 
Series C
$30M
Lumos Capital and 360 ONE Asset, 

Kae Capital, KOIS, and Dallas Venture Capital

Rainmatter
2019
Undisclosed 
Rs 1,000 Cr
Zerodha