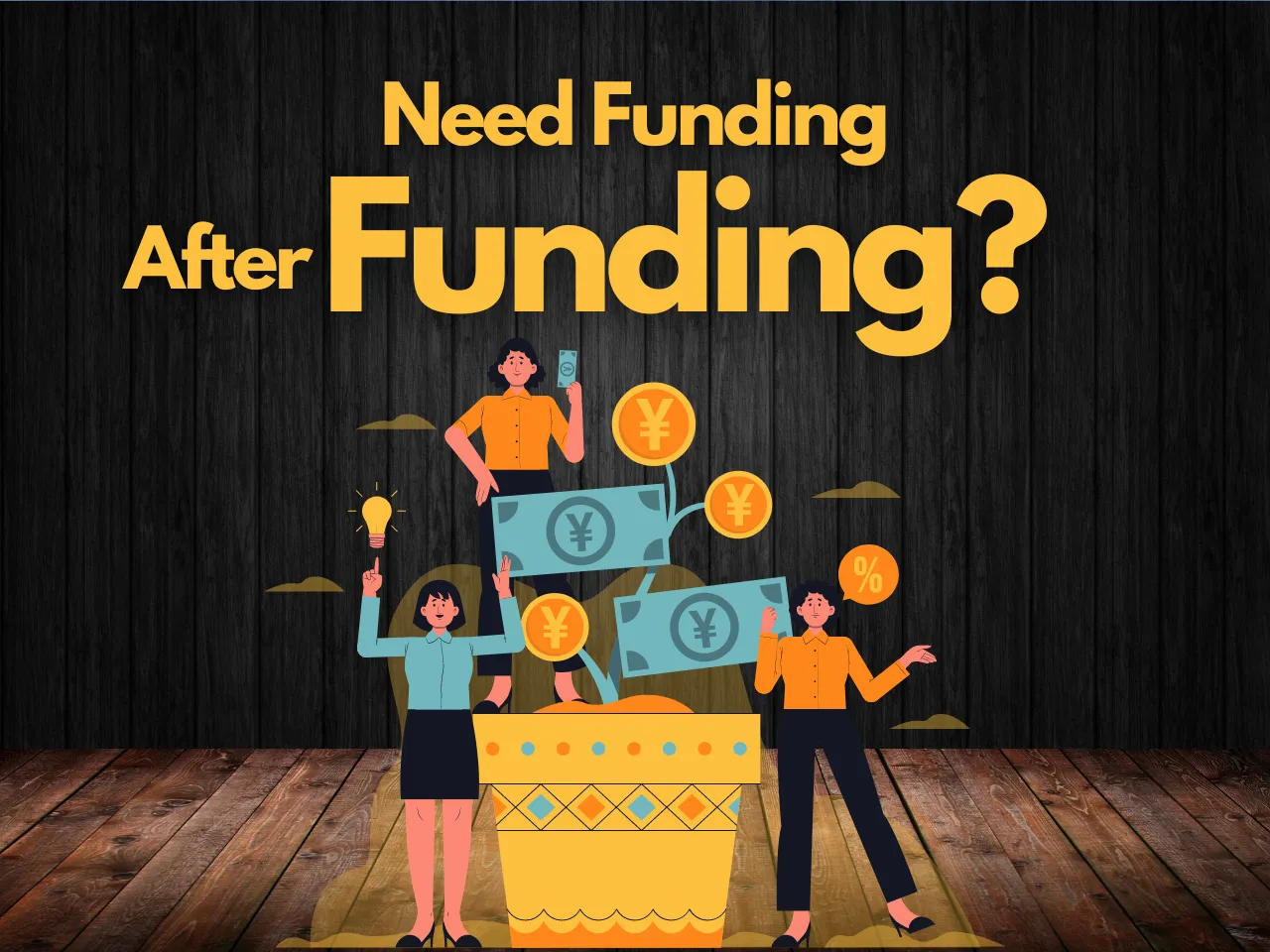 Are you a startup looking for fresh funding or a second funding round? But do you know how many startups really get follow-on funding? A recent study conducted by Venture Intelligence has revealed that less than one in three startups that secure seed funding are able to successfully raise follow-on funding in the form of a 'Series A' round. The study, titled 'Series A Landscape Report,' analyzed data from over 2,500 startups that had received seed funding between 2015 and 2022. Shockingly, only 29 percent, or 734 companies, managed to secure a Series A round, which is typically the first round of institutional Venture Capital (VC) funding.
Improved Success Ratio for Startups that Secure Series A Funding
The study also uncovered an interesting trend regarding startups that were able to attract a Series A round. Once a startup successfully secured Series A funding, its chances of raising subsequent rounds of capital significantly improved. For instance, 50 percent of the companies that raised a Series A during the study period succeeded in raising a Series B round. Furthermore, of the startups that attracted a Series B round, an impressive 62 percent were able to obtain a Series C round.
Success Continues with Higher Funding Rounds
The study found that of the startups that managed to secure Series C funding, a substantial 70 percent were able to raise rounds that went beyond Series D. This highlights the positive momentum gained by startups that successfully navigate the initial funding stages. 
Despite the challenges faced by startups in securing follow-on funding, the study revealed a positive trend in the number of companies raising a Series A round. The data showed a compound annual growth rate (CAGR) of 8 percent in the five-year period from 2017 to 2022. Even in the face of a funding slowdown in 2022, the number of Series A investments during the year witnessed a 7 percent increase compared to 2021. In fact, 2022 recorded a 30 percent surge in Series A deals, with 289 investments, which was significantly higher than the average of 224 deals observed over the past seven years.
Implications for the Startup Ecosystem
The findings of this study shed light on the challenges faced by startups in securing follow-on funding, particularly at the crucial Series A stage. The low success rate underscores the competitive nature of the startup landscape and the difficulties companies face in transitioning from seed funding to institutional VC investments. Startups seeking to attract follow-on funding must demonstrate strong growth potential, a solid business model, and a clear path to profitability.
How To Get Follow-on Funding?
As an entrepreneur, securing follow-on funding can be a challenging task for you, but there are strategies and best practices that can increase your chances of success. Here are some key steps to consider:
Build a Strong Foundation
Before seeking follow-on funding, ensure that your startup has a solid foundation. This includes developing a compelling product or service, validating your market, and demonstrating traction or early customer adoption. Investors are more likely to support companies with a strong foundation and growth potential.
Establish Relationships with Investors
Building relationships with potential investors early on is crucial. Attend industry events, pitch competitions, and networking opportunities to connect with investors who specialize in your sector. Develop a compelling pitch and present your business plan to generate interest and start building those relationships.
Leverage Existing Investors
If you have already secured seed funding, leverage the support and connections of your existing investors. They can provide valuable introductions to their network of investors or help guide you through the follow-on funding process. Engage with your current investors regularly to keep them updated on your progress and milestones.
Focus on Metrics and Milestones
To attract follow-on funding, it is important to demonstrate measurable progress and milestones. Continuously track and report key metrics such as user acquisition, revenue growth, and customer retention. Showing consistent progress and achieving milestones will instill confidence in potential investors.
Develop a Clear Growth Strategy: Outline a clear growth strategy that explains how you plan to scale your business. Investors want to see a well-defined roadmap that identifies target markets, expansion plans, and revenue projections. Clearly communicate your vision and how you intend to capitalize on market opportunities.
Seek Strategic Investors
Entrepreneurs should look for investors who can bring more than just capital to the table. Strategic investors can provide valuable industry expertise, mentorship, and access to their network of contacts. Their involvement can significantly enhance your chances of securing follow-on funding and accelerate your startup's growth.
Be Open to Feedback and Adapt
Be open to feedback from potential investors, even if it is critical. Investors often provide valuable insights and suggestions that can help you refine your business model and strategy. Adapt and iterate based on the feedback received to continuously improve your chances of securing follow-on funding.
Prepare a Comprehensive Funding Proposal
Craft a compelling funding proposal that includes a detailed business plan, financial projections, and an analysis of the market opportunity. Present a clear case for why your startup deserves follow-on funding and how it aligns with the investor's goals and portfolio.
Engage with Incubators and Accelerators
Consider participating in startup incubator or accelerator programs. These programs provide access to mentorship, resources, and potential investors. The credibility and support from reputable incubators or accelerators can significantly enhance your chances of securing follow-on funding.
Stay Persistent and Resilient
The process of securing follow-on funding can be challenging and time-consuming. It is essential to stay persistent and resilient throughout the journey. Learn from rejections, adapt your approach, and keep refining your pitch until you find the right investors who believe in your startup's potential.
By following these steps and demonstrating a compelling growth story, you can improve your chances of securing follow-on funding and continue fueling the growth and success of your startup. Remember, the funding landscape is competitive, but with the right strategy and perseverance, you can attract the investment needed to take your startup to the next level.