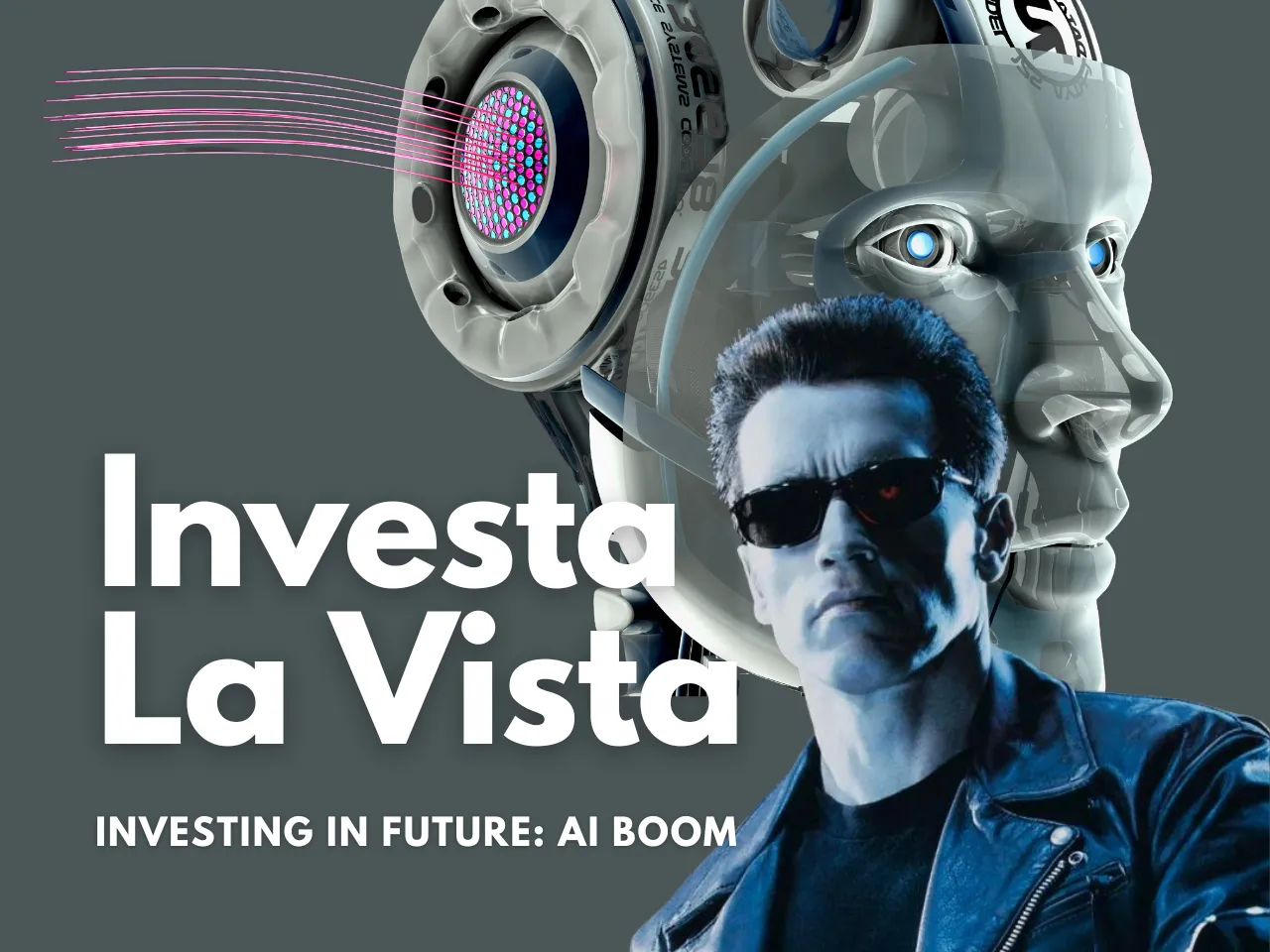 Remember the scene from the Hollywood blockbuster movie "The Terminator", where Arnold Schwarzenegger played a cyborg assassin from the future who was programmed to kill? The futuristic sci-fi movie has always been the talk of the town, showcasing the potential of artificial intelligence (AI) in shaping the future of technology. Although we are yet to see a dystopian future ruled by machines, it is undeniable that Al has taken the world by storm. 
In recent years, Al has been making headlines for all the right reasons, and Al startups are getting the biggest funding even amid the funding winter.
Investors who specialize in venture capital seem to be increasingly interested in companies that utilize artificial intelligence. According to data from Venture Intelligence, investments by VC firms have experienced significant growth since 2018. The most significant increase occurred between 2021 and 2022, with VC investments surging by 129%, reaching a total of $2.26 billion. Private Equity (PE) investments in Al start-ups have continued to climb, having reached a peak of $3.37 billion in 2022, following a staggering 204 percent growth between 2020 and 2021.
Funding Numbers for Indian Al Startups 
Staqu is a Gurugram-headquartered Al startup that provides image recognition, audio-video analytics, and text-processing solutions. It has worked with several public and private organizations, including police forces of multiple states in India, such as Punjab Artificial Intelligence System, Uttar Pradesh, and Bihar Police. It raised 11 crores as part of its Pre-Series A funding round from Mount Judi Venture and SIS Limited in 2022.
Qure.ai is a Mumbai-based health-tech company that offers Al-based decision support for medical images such as X- Rays, ultrasounds, and CTs. During the pandemic, it worked with public organizations like the Oman Ministry of Health, Mumbai's municipal corporation, and NHS Bolton in the UK. It raised $40 million this year and serves customers across 50 countries. 
Indian Al start-ups have shown resilience in the face of a funding winter that affected the wider start-up ecosystem in India. Despite a 32.9% decline in start-up funding from 2021 ($35.2 billion) to 2022 ($23.6 billion), Al start-ups only experienced a 6.4% decline during the same period, according to media reports on Indian start-up deals. 
According to Stanford University's annual Al Index report, India ranked fifth in terms of investments received by startups offering Al-based products and services in the previous year.
In 2023, the trend appears to be on the upswing for Al start-ups. In January, Al start-ups received $87.5 million in funding across 18 rounds, and in February, they secured $120.4 million across 16 rounds.
San Francisco-based Al startup, Anthropic, secured a $300 million funding round in 2023. Another San Francisco- based Al company, Stripe, secured $6.5 billion in the fintech sector. Adept Al announced a $350 million raise in the Al sector, even amidst the Silicon Valley Bank news. 
The question is, what has led to the Al boom? Let's explore the reasons behind it.
The Al Boom: What Has Led to It?
Artificial intelligence is no longer a buzzword in the tech industry. It has now become a necessity. In today's world, where data is the new oil, Al is the engine that drives insights from this data. The technology has matured enough to provide tangible benefits across industries. From improving customer experiences to optimizing supply chains, Al is transforming the way businesses operate.  
The rise of Al is also fueled by the abundance of data that is available today. With the advent of the internet, we have more data than ever before. This data can be used to train machine learning models that power Al systems. This has led to the emergence of Al-powered products and services, which are being used to solve real-world problems.
The Future of Al Startups: What's Next?
The future of Al Startups looks bright. Al startups are not only creating new products and services but also transforming existing industries. For example, in the healthcare industry, Al is being used to develop personalized treatment plans, predict disease outbreaks, and improve patient outcomes. In the retail industry, Al is being used to optimize inventory management, increase sales, and enhance customer experiences. 
Al startups are getting the biggest funding because Al has the potential to disrupt industries and transform the way businesses operate. The rise of Al is driven by the abundance of data and the maturity of Al technologies. As the global Al market continues to grow, we can expect more Al startups to emerge and create new opportunities. The future of Al Startups looks bright, and we can't wait to see what they will achieve next.