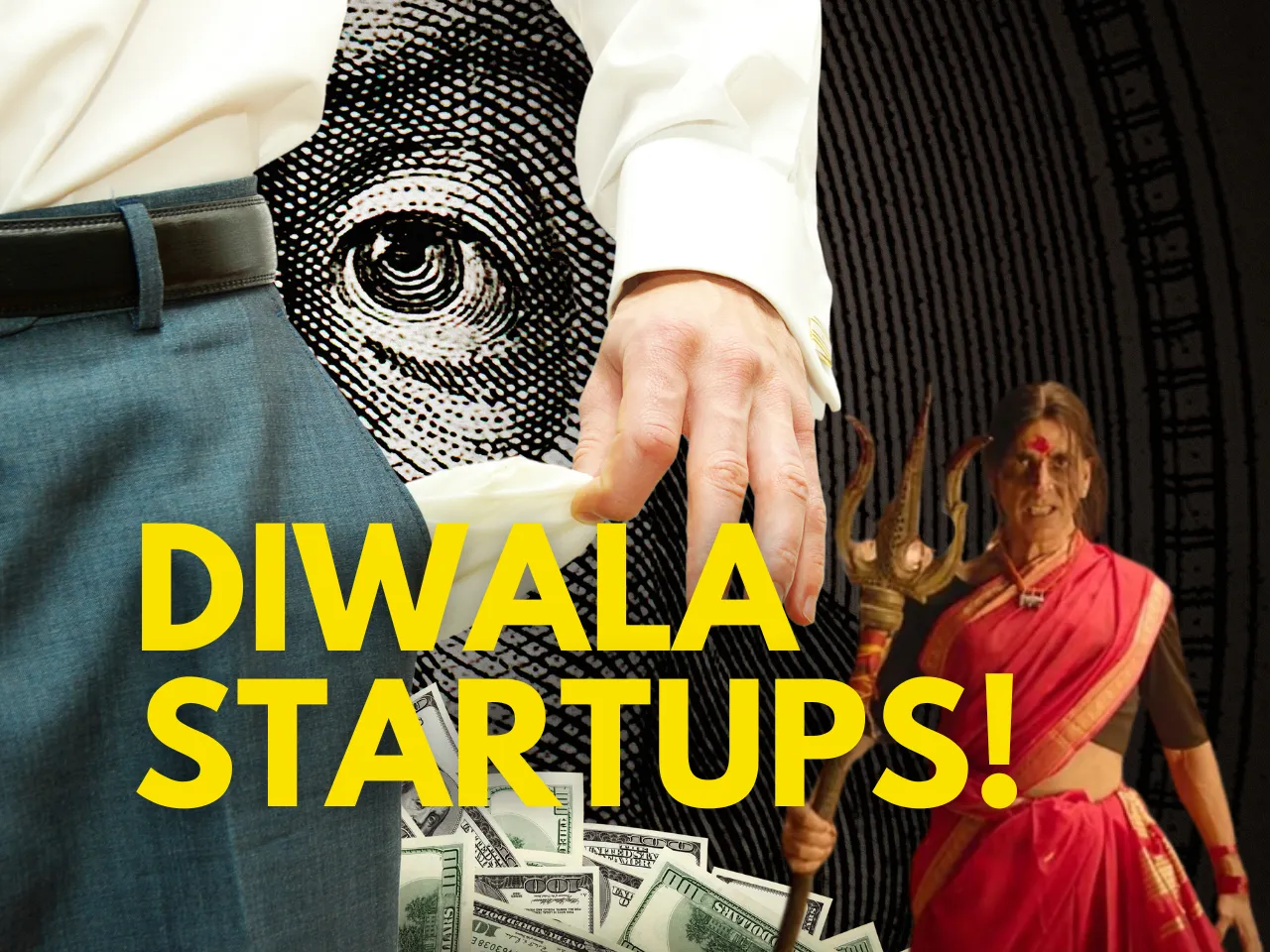 The year 2023 began with the "funding winter" that descended approximately 20 months ago, which drastically transformed the landscape of Indian startups. The first half of 2023 witnessed a staggering 78 percent drop in funding, with only 308 startups managing to secure USD 3.9 billion, a sharp contrast to the 730 startups that raised funds during the same period last year, as reported by Venture Intelligence. The consequences of this funding crunch have been severe, ranging from layoffs and delayed stock listings to plummeting valuations, impacting over 25,000 employees across 94 startups from January 2022 to June 2023.
Let's examine major startups that faced substantial losses leading up to Diwali this year:
Byju's Struggles Amid Governance Issues and Lawsuits
One of India's leading ed-tech giants, Byju's, controlled by billionaire Byju Raveendran, found itself in dire straits all through the year. Despite being valued at USD 22 billion in 2022, the startup reported a 6% decrease in operating losses for its core online education business, amounting to Rs 24 billion (USD 288.67 million) for the fiscal year ending March 31, 2022. Governance issues, auditor resignations, mass layoffs and a U.S. lawsuit challenging a billion-dollar loan payment have plagued the company. Byju's, backed by investors like General Atlantic, Prosus, and BlackRock, has witnessed layoffs, valuation cuts, and delayed financial results for the second consecutive year.
Mixed Fortunes: A Snapshot of Other Startups
The rollercoaster of success and struggle is evident across various sectors of the Indian startup ecosystem. Here's a glimpse:
Acko's Financial Tumult: Bengaluru-based fintech unicorn Acko experienced a 50% surge in losses, reaching Rs 738.5 Cr in FY23, even as its operating revenue rose by 32%.
Apna's Growth and Setbacks: Tiger Global-backed professional networking platform Apna witnessed a remarkable threefold increase in revenue but also incurred a loss of Rs 120.3 Cr in FY23.
Ather Energy's Revenue Surge: Despite a 4.3X jump in operating revenue to Rs 1,783.6 Cr, Ather Energy, a Bengaluru-based two-wheeler electric vehicle manufacturer, saw its net loss surge by over 150% to Rs 864.5 Crore.
BankBazaar's Narrowing Loss: Fintech startup BankBazaar managed to reduce its net loss by over 15%, reporting a loss of Rs 36.71 Cr in FY23, with operating revenue at Rs 158.69 Crore.
Bucking the Trend: Profits Amidst Losses
While a majority of startups are grappling with financial turbulence, a few have managed to weather the storm:
CarTrade's Remarkable Turnaround: Acquiring OLX's India business, CarTrade reported a net profit of Rs 40.4 Crore in FY23, bouncing back from a loss of Rs 121.3 Crore in the previous year.
Fractal's Profitable Journey: New York-based AI intelligence unicorn Fractal turned profitable in FY23, posting a profit of Rs 194.4 Crore compared to a loss of Rs 148.4 Cr in FY22.
Groww's Fiscal Success: Bengaluru-based stock broking platform Groww's parent entity, Billionbrains Garage Private Limited, turned profitable in FY23, reporting a net profit of Rs 448.7 Crore.
Fino's Growth Spurt: Mumbai-based Fino reported a 166% increase in operating revenue, reaching RS 95 Cr in FY23, and a 52% rise in net profit to RS 65 Crore.
Beardo's D2C Transition: Marico-owned men's grooming D2C brand Beardo reported a shift from profit to loss in FY23, with a net loss of RS 6.1 Cr. However, revenue from operations rose by 12.3% to RS 106.6 Cr.
BigBasket's Revenue Milestone: Tata-owned BigBasket crossed the RS 16,000 Cr revenue mark in FY23, representing an 8.4% increase. However, the B2C and B2B giant also faced a significant net loss surge of 89%.
Bira 91's Growth and Loss: Delhi NCR-based beer brand Bira 91 reported a 15% increase in operating revenue to RS 824.3 Cr. Nonetheless, the net loss grew by 12% to RS 445.4 Cr in FY23.
BlueStone's Financial Resurgence: Jewelry startup BlueStone experienced a noteworthy turnaround, with operating revenue surging over 1.6X to RS 770.7 Cr in FY23, accompanied by a substantial loss reduction of 86%.
The Indian startup landscape in FY23 reflects a mosaic of challenges and opportunities. While funding constraints and financial struggles cast shadows over some prominent players, others showcased impressive growth and resilience. As the ecosystem navigates through uncertainties, these financial reports provide a snapshot of the diverse trajectories that startups are currently charting in the Indian business terrain.