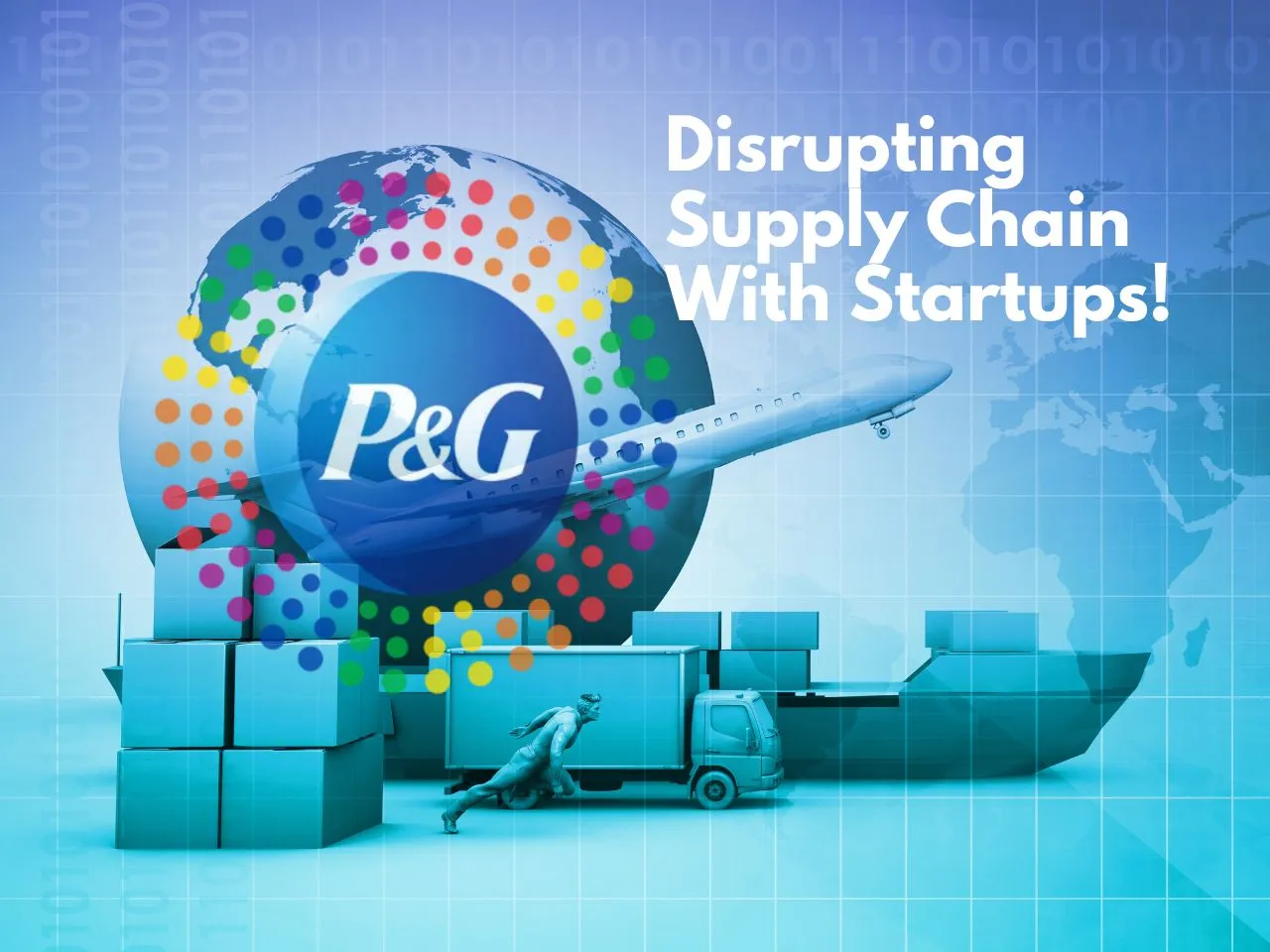 Procter & Gamble (P&G) India, a leading player in the fast-moving consumer goods (FMCG) sector, has made a substantial commitment to propel the supply chain industry into the future. The company has announced a Rs 300 crore 'P&G Supply Chain Catalyst Fund' aiming to team up with third-party firms and startups.
The fund's objective is to co-develop solutions for a contemporary supply chain ecosystem.This initiative is not only significant in terms of financial commitment but also in its potential to foster collaboration and innovation within the supply chain landscape. 
P&G India is a parent company of brands such as Gillette, Whisper Vicks and more.  
Investing in the Future of Supply Chain With Startups & Innovators
At its core, the P&G Supply Chain Catalyst Fund aims to cultivate partnerships and stimulate innovation. It invites startups and innovative thinkers to embark on collaborative ventures with P&G India, crafting tailor-made business solutions. This marks a bold step towards the revitalization of supply chain operations, aligning with P&G India's vision for Supply 3.0 initiatives, which are set to redefine the company's supply chain management strategy.
P&G India's commitment to the fund is part of a broader pledge of Rs 1,800 crore, which is dedicated to advancing business solutions through vGROW, a platform designed to encourage collaboration with external partners and suppliers.
Aligning with Gati Shakti Initiative
In addition to its strategic aims, P&G India's move harmonizes seamlessly with the priorities set by the Indian government. Specifically, it dovetails with the Gati Shakti initiative, which centers on enhancing multi-modal connectivity across India.
"The announcement is in line with the Prime Minister's Gati Shakti initiative, which is an endeavour towards multi-modal connectivity in the country that will enhance seamless movement of goods and services through targeted interventions," the comany said in a statement.
L V Vaidyanathan, CEO of P&G India Subcontinent, underscored the potential positive impact of this initiative. He emphasized its alignment with P&G India's overarching objectives, including constructive disruption and enhanced productivity. 
"We are confident that focused interventions in the supply chain will have a positive impact on our overall priorities including constructive disruption and productivity," he said.
vGROW: P&G India's Innovation Ecosystem
P&G India initiated the vGROW platform six years ago with the aim of nurturing collaboration and partnerships with external entities, including partners and suppliers. This platform has played a pivotal role in tackling business challenges and nurturing emerging startups throughout the country.
Under vGROW, P&G India has engaged with an impressive array of over 2,300 suppliers, encompassing startups, small businesses, and large organizations spanning diverse industries and services. These collaborations extend from creative agencies to technology partners and material suppliers, showcasing the breadth and depth of P&G India's commitment to innovation.
"With this fund, we have committed spends of more than Rs 1,800 crore to date in business solutions through vGROW. We strongly believe that a healthy dissatisfaction with the status quo will help us raise the bar on constructive disruption and better serve consumers, customers, and communities," Vaidyanathan said.
Disrupting Future of Supply Chain Management
Through the P&G Supply Chain Catalyst Fund, P&G India aspires to not only enhance its services to consumers, customers, and communities but also take a pivotal role in shaping the future of supply chain management.
Backed by substantial financial support and a collaborative ethos, P&G is poised to contribute to India's vision of enhanced connectivity while spearheading innovation in the FMCG sector. This audacious move reinforces P&G India's status as a key player in the evolution of supply chain management.
Join Our Thriving Entrepreneurial Community

Follow TICE News on Social Media and create a strong community of Talent, Ideas, Capital, and Entrepreneurship. YouTube  | Linkedin | X (Twittrer) | Facebook | News Letters