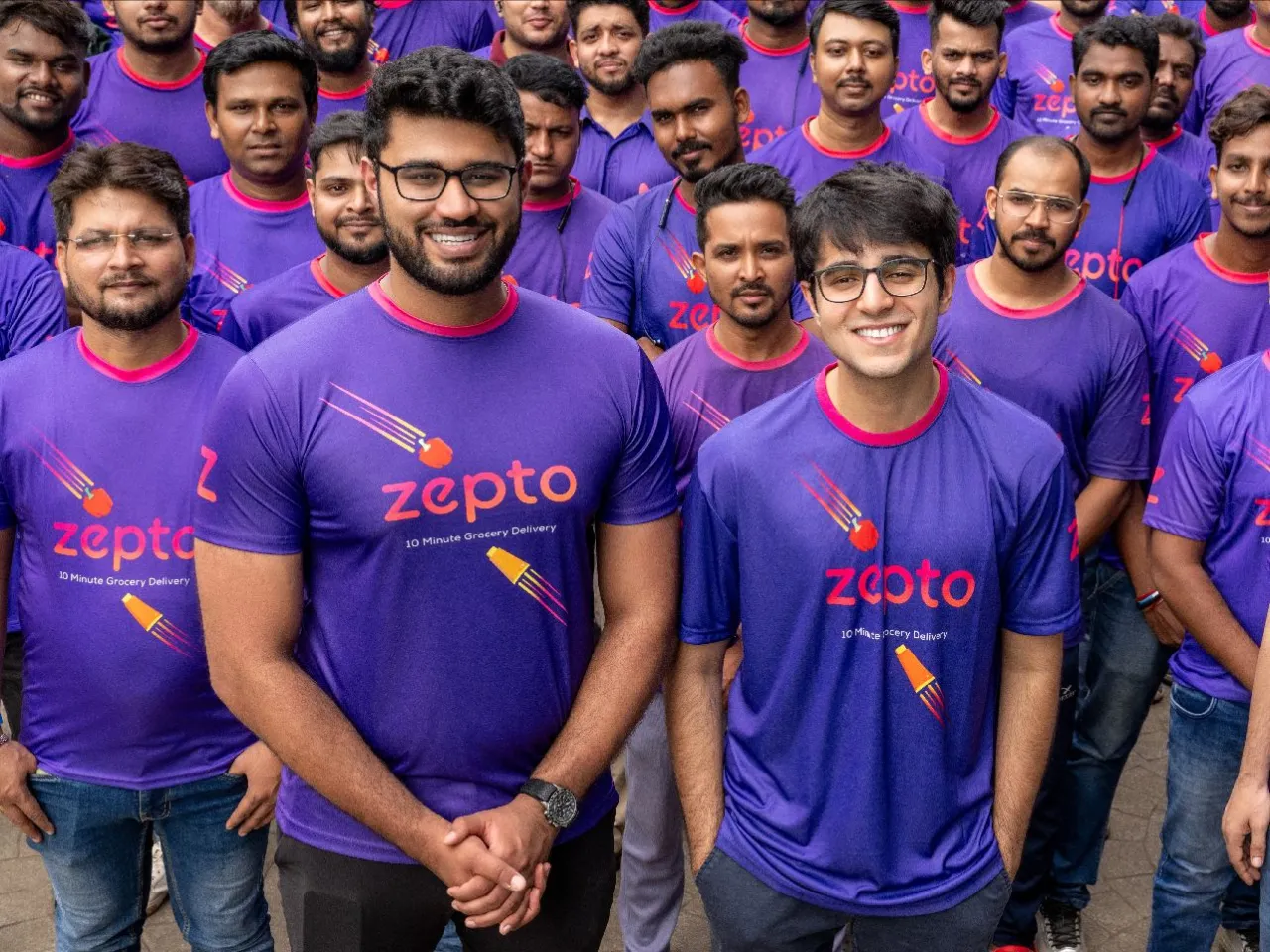 The landscape of online grocery retail has been witnessing good news in recent past. Zomato posted its first revenue earlier in the month and now Zepto, a Mumbai-headquartered quick commerce startup, has made waves with its recent announcement of raising an impressive $200 million (approximately ₹1,653 crore) in a funding round, earning it the coveted title of a Unicorn. 
Zepto Funding
The funding was led by StepStone Group, setting the stage for Zepto's ambitious plans to launch its Initial Public Offering (IPO) by 2025. This strategic move signals the company's determination to establish itself as a dominant player in the online grocery sector. In this article, we delve into Zepto's journey, its vision, and the strategies that have propelled it towards unparalleled success.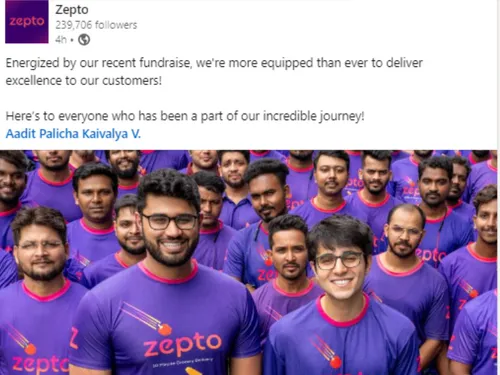 What are Zepto's Future Plans?
Reportedly, Zepto have outlined a clear vision to become EBIDTA-positive within the span of 12-15 months.The founders attribute their achievements to the meticulous execution of their strategies. In a statement to press, Aadit Palicha emphasizes the significance of execution, crediting it as a driving force behind Zepto's triumphs. Palicha also highlights the company's core values of deep frugality and unwavering customer dedication as instrumental factors in reaching this point.
Building a Generational Company: Zepto's Future Prospects
The aspirations of Zepto's founders extend far beyond immediate success. Aadit Palicha remarks that their ultimate goal is to build a "generational company." This phrase resonates with the ambition to create an enduring legacy that shapes the future of the online grocery industry. Palicha's sentiments reflect a mindset rooted in long-term value creation rather than fleeting achievements. This ambition is shared by the company's other co-founder and CTO, Kaivalya Vohra, who envisions Zepto achieving a remarkable milestone – $1 billion in annualized sales within the next few quarters.
Crafting a Resilient Supply Chain: Zepto's Strategic Investments
A pivotal driver of Zepto's growth lies in its meticulous supply chain strategies. The company's commitment to creating one of the "best supply chain product stacks in the country" is evident through its relentless investments in this domain. By meticulously optimizing its supply chain, Zepto has managed to offer an unparalleled advantage in delivering groceries within an astonishing 10-minute timeframe. Moreover, Zepto's emphasis on enhancing customer-facing products underscores its dedication to delivering a seamless and satisfying shopping experience.
A Funding Triumph: Zepto's Series E Funding Round
Zepto's journey has attracted a robust influx of funding from both new and existing investors. The recent Series E funding round saw participation from new backers, including Goodwater Capital, headquartered in California, and StepStone Group. This endorsement from prominent players in the investment landscape further solidifies Zepto's value proposition and potential. Moreover, existing investors such as Nexus Venture Partners, Glade Brook Capital, and Latchy Groom have also reiterated their faith in Zepto's growth trajectory by participating in the funding round.
What is Zepto's USP? 
Operating in the dynamic realm of online grocery delivery, Zepto faces competition from established players like Swiggy and Blinkit, both backed by SoftBank. All these companies are vying for dominance in the "quick commerce sector," a niche characterized by rapid and efficient deliveries. Zepto's unique proposition of delivering groceries in just 10 minutes has positioned it as a serious contender, demonstrating its ability to cater to the modern consumer's need for speed and convenience.
A Remarkable Valuation and Unwavering Growth
Zepto's valuation has witnessed a steady ascent, standing at $900 million during its last funding round in May 2022. This impressive valuation serves as a testament to the company's robust growth trajectory. Notably, Zepto has achieved a remarkable feat by tripling its sales year-on-year, underscoring its ability to capture a significant share of the online grocery market. The company's projected milestone of achieving $1 billion in annualized sales within the next few quarters underscores its exponential growth and market potential.