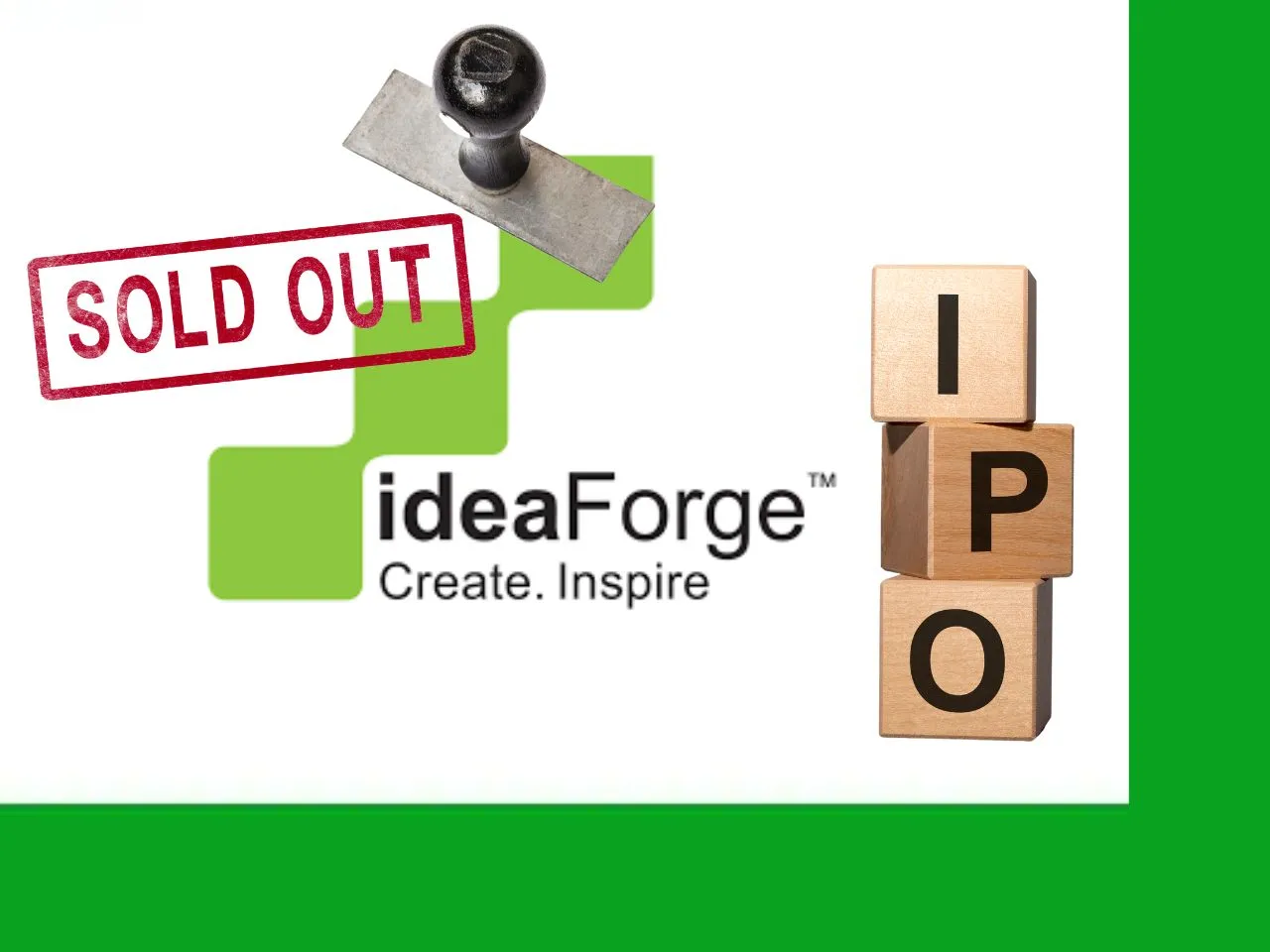 ideaForge, a leading drone manufacturer in India, has made waves in the market with its highly anticipated initial public offering (IPO). The IPO, which opened on June 26, has already witnessed overwhelming demand, with subscriptions being fully booked in a matter of hours. As investors scramble to secure a piece of the action, here are the key details and insights you need to know about the newly launched ideaForge IPO.
ideaForge IPO Date and Price Band
The ideaForge IPO commenced on June 26 and is set to close on June 29. The price band for the IPO has been fixed at Rs 638 to 672 per equity share, reflecting the confidence of the company in its growth prospects. This range provides potential investors with a clear indication of the value they can expect from their investment.
IPO Size and Anchor Investments
ideaForge aims to raise Rs. 567 crore at the upper end of the price band, marking a significant milestone for the company. Prior to the IPO hitting the market, ideaForge successfully garnered Rs. 254 crore from anchor investors. Among the prominent anchor investors were industry giants such as Nomura, HSBC, ICICI Pru MF, HDFC MF, and Goldman Sachs. Their participation further validates the promising future of the drone manufacturer.
About ideaForge
With a robust 50 percent market share in the Indian unmanned aircraft system sector, ideaForge has solidified its position as a leading player in the drone manufacturing industry. The company's expertise lies in creating cutting-edge drone solutions that cater to diverse sectors such as defense, security, and industrial applications. Idea Forge's technological prowess and market dominance have contributed to its soaring popularity and heightened investor interest.
ideaForge Financial Performance
In terms of financials, ideaForge witnessed a 16 percent growth in total revenue, reaching Rs. 196 crore in FY'23. However, the net profit declined by 27 percent to Rs. 31.9 crore in FY'23, compared to Rs. 44 crore in the previous fiscal year. Although the dip in net profit may raise some concerns, the company's solid revenue growth demonstrates its ability to generate substantial income.
Proceeds and Allocation of ideaForge IPO
The ideaForge IPO comprises a combination of a fresh issue of shares and an offer-for-sale (OFS) by promoters and investors. The net proceeds from the IPO will be primarily utilized to repay debt, paving the way for a stronger financial foundation and enhanced growth prospects for the company.
Investment Opportunities at ideaForge
Qualified institutional investors (QIBs) have a major role in the IPO, with 75 percent of the offer reserved for them. Additionally, 10 percent of the IPO has been set aside for retail investors, allowing them to participate in ideaForge's exciting journey. This allocation highlights the company's commitment to ensuring a diverse investor base and democratizing access to investment opportunities.
Grey Market Premium
ideaForge's IPO has generated significant buzz in the grey market, where unlisted stocks are traded unofficially. The company's shares are commanding a premium of over Rs. 450, indicating strong investor confidence and heightened expectations for the stock's performance.
As ideaForge's IPO garners significant attention and subscriptions continue to pour in, the company stands at the cusp of a new era of growth and innovation in the drone industry. With its robust market share, strategic financial planning, and technological expertise, ideaForge has established itself as a frontrunner in the realm of unmanned aircraft systems. As the IPO draws to a close, market enthusiasts eagerly await the company's next chapter and the impact it will have on India's rapidly evolving drone ecosystem.