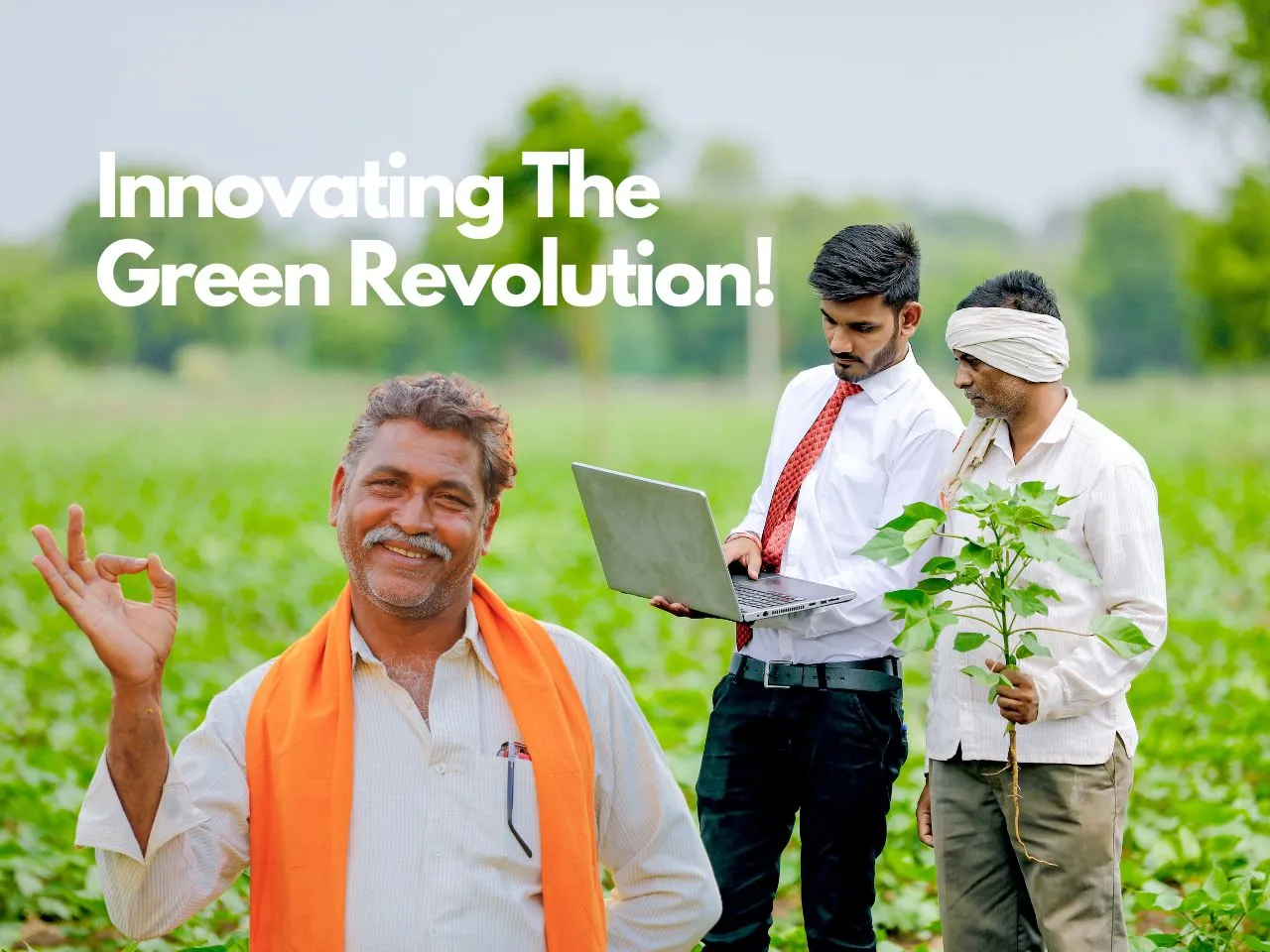 India, which is an agricultural powerhouse, is witnessing a remarkable shift in overall startup landscape.   However, there is more need for the entrepreneurs to focus their attention on the innovation and technological needs in the agriculture sector. According to a report, only 5.18% of the country's recognized startups fall under the agriculture domain out of a total of 98,119. The emergence of AgriTech startups holds the potential to be a game-changer for the nation. 
In this article, we explore the recommendations made by various stakeholders to foster innovation, provide support, and drive positive change in the agriculture sector.
A Call for Innovation to Boost Agri-Startups in India
The apex industry bodies in India have urged the Ministry of Agriculture and Farmers Welfare to develop a demand-led innovation ecosystem. They propose creating a nodal agency for startups within state governments, implementing knowledge-sharing schemes with chatbot facilities, and ensuring access to farmer data and land records, including georeferencing and farm boundaries. Additionally, the industry suggests building mechanisms for data dissemination and adopting a value chain approach, including procurement data integration.
Parliamentary Panel Recommends Expanding Presence of Agri-Based Startups
The Department Related Parliamentary Standing Committee, in its recent report on "Ecosystems of Startups to Benefit India" also emphasized the need to expand the presence of agri-based startups. The committee called for increased funding opportunities, guidance, and mentorship for these startups. It also advocated for the adoption of advanced technologies such as IoT, data analytics, AI, and remote sensing to enhance productivity, resource utilization, and decision-making in agriculture through collaborations with technology providers, incubators, and research institutions.
National Conclave: "Unleashing the Potential of AgriTech Startups"
The Ministry of Agriculture and Farmers Welfare, in partnership with industry bodies like FICCI, CII, and PHDCCI, on August 31st organized a national conclave titled "Unleashing the Potential of AgriTech Startups for the Benefit of Farmers." This event aimed to discuss measures to mitigate challenges, leverage technology, and capitalize on market opportunities to empower AgriTech startups and drive positive impacts in the agriculture sector.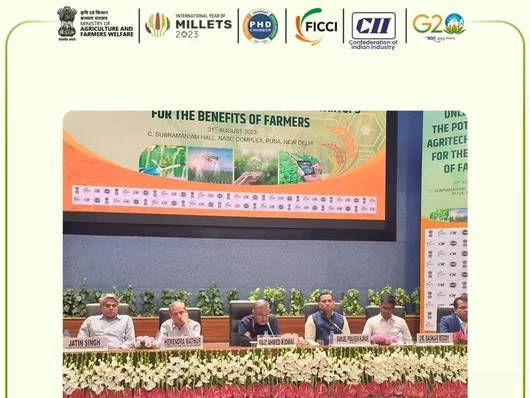 There Is A Need For an AgHub: FICCI
FICCI hosted two breakout sessions during the conclave. The first session, themed "The State Government's Vital Role in Building an Enabling Ecosystem for AgriTech in Partnership with State Governments," highlighted the challenges faced by startups at the state level and proposed solutions. Recommendations included the creation of an AgHub, an Agri Data Management Framework for 2023, and the development of a startup portal with a repository of information and knowledge.
The second session, "Enabling Digital Public Infrastructure in AgTech," emphasized core data sharing by the government, farmer data and land records, and the integration of procurement data into guiding principles. The participation of state governments was deemed essential for success.
Synchronized & Synergistic Approach Needed Between Startups and Incubators: CII
CII organized a session focused on "Empowering the Start-up Incubation Ecosystem to Translate Innovative Concepts into Practical Solutions for Farmers." This session emphasized the importance of a synchronized and synergistic approach between startups and incubators, highlighting the potential to enhance positive outcomes in agricultural economics.
CII hosted a technical session on "Policy Support for Enhancing the Startup Ecosystem," shedding light on the enabling policies implemented by both Central and State Governments to support AgriTech startups. These policies aim to facilitate smooth initiation, early growth, and successful operations.
Demand-led Innovation Ecosystem Needed For Farmers: PHDCCI
PHDCCI's session, titled "Social Innovations to Make AgriTech Solutions Accessible to Farmers," underscored the need to prioritize farmers' ease of adoption and ROI on tech investments. The panelists advocated for a demand-led innovation ecosystem that considers the farmer's perspective.
Lastly, PHDCCI organized a technical session on "AgriTech Innovation and the Role of Social Networks in Technology Adoption." The panelists highlighted tremendous opportunities for startups and FPOs to transform the lives of small farmers by innovating and adopting sustainable business models in the agriculture sector.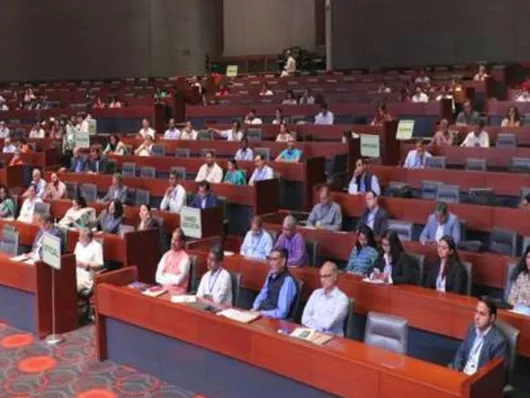 As India strives to modernize its agriculture sector, the rise of AgriTech startups can lead towards a promising development. The recommendations and collaborative efforts of industry bodies, government entities, and entrepreneurs are crucial steps toward creating an innovation-driven ecosystem that benefits both farmers and the nation as a whole. With continued support, these startups have the potential to revolutionize India's agriculture landscape, ensuring food security and economic prosperity for all.