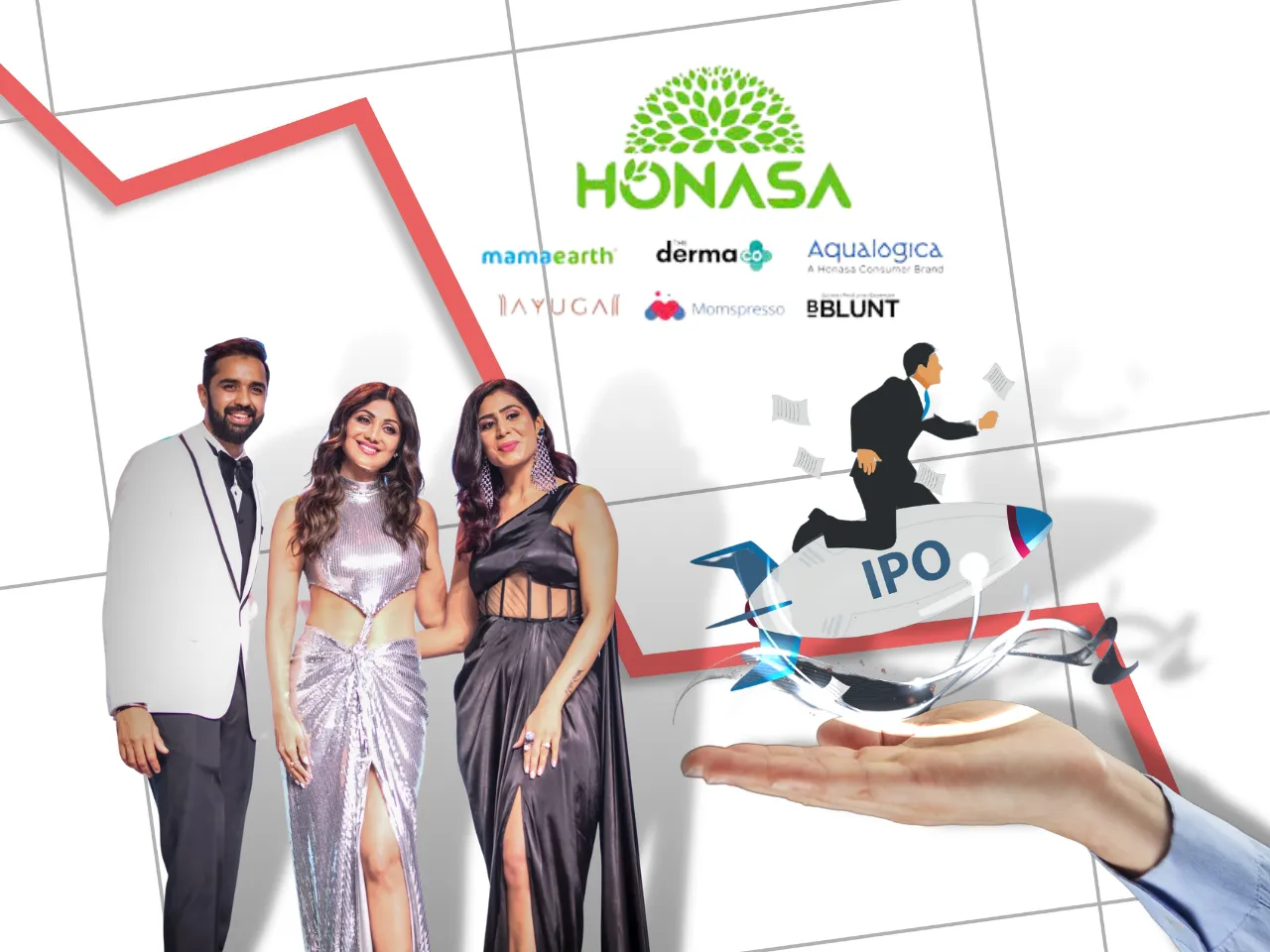 The latest IPO proceedings for Mamaearth is a perfect foil to present the saying not to judge a book by its cover. After having a lukewarm beginning to its IPO on the 1st Day, things finally caught pace with the retail, QIB, and employee portion getting fully booked at the end of the third day. 
Mamaearth's parent company, Honasa Consumer Ltd filed IPO documents in December 2022 and was put on hold in March 2023 owing to unfavorable market conditions at that time. However, the Mamaearth IPO finally saw the light of day on October 31, 2023. 
The Mamaearth IPO boasts an issue size of Rs 1,701 crore, consisting of a fresh issue of shares valued at Rs 365 crore and an offer for sale of 4.12 crore shares by promoters and investors. Within this IPO, there will be a sale of 3,186,300 shares by Honasa promoter Varun Alagh and up to 100,000 shares by his wife Ghazal Alagh.
How has Mamaearth's IPO Performed? 
The initial public offering (IPO) of Honasa Consumer—the parent company of Mamaearth, The Derma Co., and Aqualogica, among others—saw a lukewarm opening as its shares were subscribed by 13% on the first day of bidding. The retail investors' portion was subscribed to by 34%, the NII portion was subscribed to by 3%, and 10% of the QIB portion was booked. The employee portion was subscribed to 1.98 times as per data available on BSE. 
On Day 2, 70% of the issue was subscribed to, with 62% of the retail investors' portion being subscribed, along with a 9% subscription rate for the Non-Institutional Investor (NII) portion. The Qualified Institutional Buyers (QIB) portion achieved a subscription rate of 1.02 times, while the employee portion showed strong interest with a subscription rate of 3.19 times.
Until the latest updates on Day 3, the Mamaearth IPO witnessed a robust subscription rate of 7.61 times. Notably, retail investors subscribed 1.35 times, NII portion reached 4.02 times, QIB portion was oversubscribed at 11.50 times, and employees showed strong interest with a subscription rate of 4.87 times, as per data on BSE. 
Twitter Reactions on Mamaearth's IPO
While there was a lot of trolling for the IPO on various social media platforms, Ashneer Grover congratulated the founders of  Mamaearth for getting the IPO over-subscribed. 
Congrats @mamaearthindia @VarunAlagh @GhazalAlagh for IPO getting over-subscribed 8X !! And for proving all twitter IPO pundits / valuation experts wrong and shutting them up in style. Kudos !

Disclaimer - I applied in IPO quietly and handsomely - twitter pe diss karne se paise… pic.twitter.com/l4QfXrFw4K

— Ashneer Grover (@Ashneer_Grover) November 2, 2023
I am shocked to find 19+ reputed Mutual fund schemes are investing 250Cr+ in #Mamaearth IPO, Even retirement funds are investing.

Why a blind eye on astronomical PE, 78% OFS, and 10x to 100x returns for promotors & early investors? If a startup would have come on Shark Tank with… pic.twitter.com/CR0zp0ab64

— RJ - Rishabh Jain (@rishsamjain) November 1, 2023
Mamaearth's Ambitious Goals
Mamaearth's IPO is not just about raising funds; it's a strategic move to support its vision and growth. They aim to raise proceeds of up to INR 1,700 Crores through this IPO, valuing the company at a staggering $1.2 billion. This ambitious target reflects their confidence in their business model, products, and the trust they have garnered from their consumers.
Highlights of the IPO
Employee Enthusiasm - Mamaearth's employees have shown remarkable faith in their company's future. The employee portion of the IPO  was oversubscribed at a staggering 3.19X, with bids for 1.08 Lakh shares against 34,013 shares available at the end of Day 2. 
Non-Institutional Investors (NIIs) - The NIIs category, reserved for non-institutional investors, received bids for 6.89 Lakh shares. However, this represented only 0.09X of the 78.72 Lakh shares set aside for them. It's worth noting that this category saw the lowest subscription rate, highlighting the differential interest from different investor groups on Day 2.
Anchor Investors' Support - Before the IPO, Mamaearth secured INR 765.2 Crores from anchor investors by allocating 2.36 Crore shares. 
When was Mamaearth founded? 
Founded in 2016 by the husband-wife duo Varun and Ghazal Alagh, Honasa Consumer, the parent company of Mamaearth, retails a range of beauty and personal care products under various brands, including Mamaearth, The Derma Co., Ayuga, Aqualogica, and Dr. Sheth's. Additionally, they operate a chain of salons named BBlunt, which they acquired early last year.
Join Our Thriving Entrepreneurial Community

Follow TICE News on Social Media and create a strong community of Talent, Ideas, Capital, and Entrepreneurship. YouTube  | Linkedin | X (Twittrer) | Facebook | News Letters