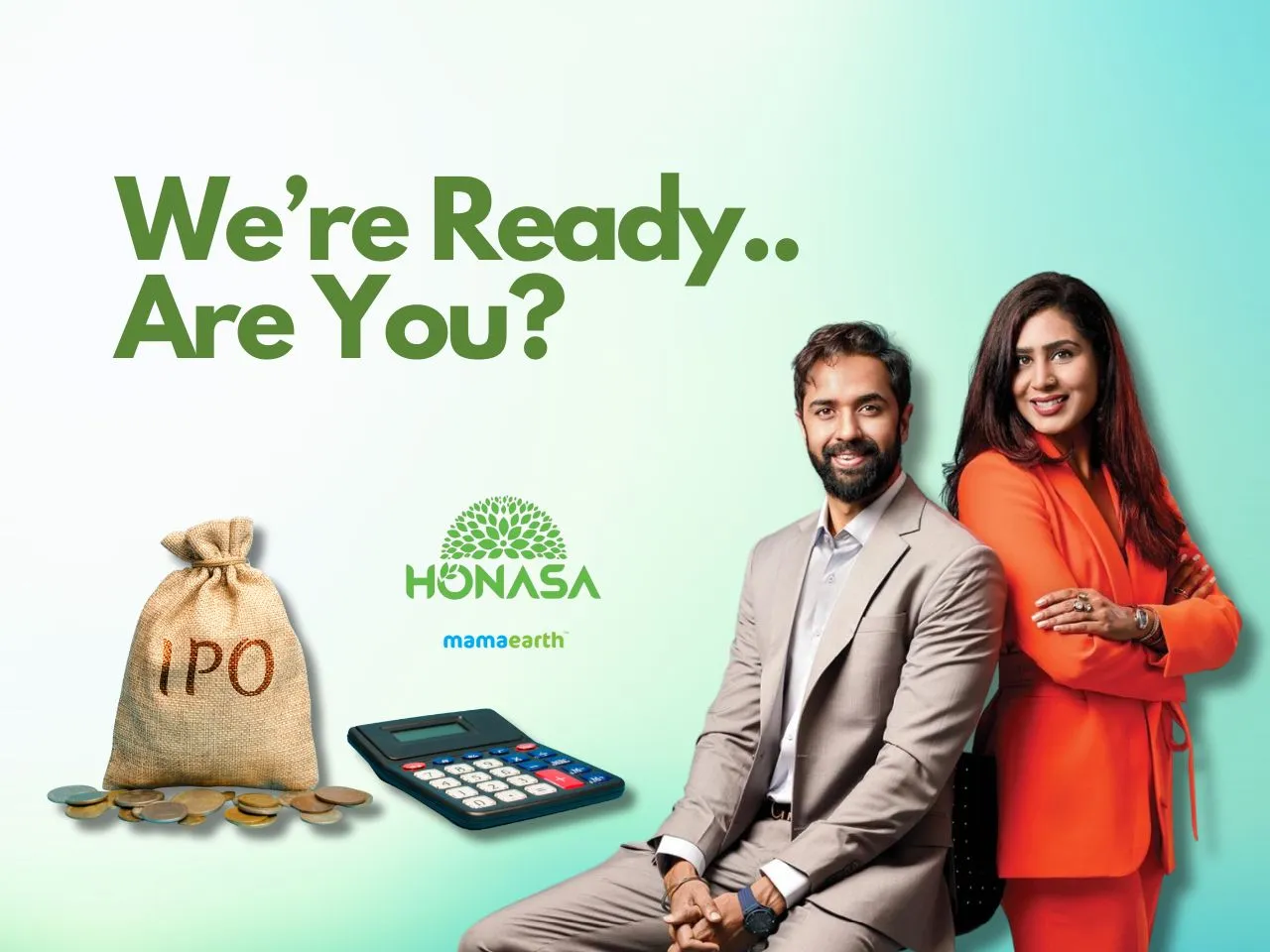 Honasa Consumer Private Limited, the parent company behind renowned brands such as Mamaearth, The Derma Co, and BBlunt, is gearing up to launch one of the most eagerly awaited Initial Public Offerings (IPOs) in the Indian consumer segment. The IPO is scheduled for October 31, 2023, promising to be a landmark event in the ever-evolving direct-to-consumer (D2C) market.
The co-founders of the company Varun Alagh and Ghazal Alagh, during the Young Entrepreneurs Alliance under G20 Summit had said that the company's IPO will most likely be launched this year.
From Unicorn to IPO
This fast-growing D2C firm, operating in the beauty, baby care, and skincare segments, achieved unicorn status in 2022, becoming the first unicorn of the year. Regulatory approval for its IPO listing was granted by the Securities and Exchange Board of India (SEBI) in August, following the submission of draft papers in December 2022.
Honasa Consumer's Genesis and Growth
Founded in 2016 by the entrepreneurial husband-wife duo, Varun and Ghazal Alagh, who gained recognition on the popular television show 'Shark Tank,' Honasa Consumer Private Limited experienced rapid growth. Notably, the company raised USD 52 million in a fundraising round in January 2022, with a valuation soaring to USD 1.2 billion. The round was led by the esteemed venture capital firm Sequoia Capital.
IPO Aspirations and Valuation
According to media reports, Honasa Consumer aims to raise approximately Rs 1,700 crore through a combination of a fresh issue and an offer-for-sale. The company has set its sights on an estimated valuation of around Rs 10,500 crore.
In a tweet earlier this year, Ghazal Alagh had emphasized that valuation discovery would be a process that unfolds as they engage in deeper conversations with investors. She stressed their dedication to building the company with love, paralleling the care with which they've raised their children.
Key Players in the IPO
Several prominent investment banks are spearheading the IPO, including Kotak Mahindra Capital, JM Financial, Citi, and JP Morgan, with legal advice provided by Cyril Amarchand Mangaldas, IndusLaw, and Khaitan & Co.
The list of shareholders looking to dilute their holdings includes the Alaghs, Sofina Ventures SA, Evolvence, Fireside Ventures, Stellaris Venture Partners, Snapdeal founder Kunal Bahl, Bollywood actress Shilpa Shetty Kundra, Rishabh Harsh Mariwala, and Rohit Kumar Bansal. Notably, Sequoia Capital will not participate in the offer-for-sale.
Utilizing IPO Proceeds
The net proceeds from the IPO will serve various purposes, including advertisement expenses to enhance brand visibility and awareness. Additionally, the funds will be allocated for establishing new exclusive brand outlets, investment in BBlunt for the setup of new salons, general corporate purposes, and supporting inorganic growth.
The Honasa Consumer Blueprint
Renowned for its 'toxin-free' product range, Honasa Consumer Private Limited has taken an inorganic route, with three acquisitions over the last 24-36 months. Their journey began with the acquisition of the female-oriented content platform Momspresso, followed by the purchase of BBlunt from Godrej Consumer Products Ltd. They also expanded their product portfolio by acquiring the skincare brand Dr. Sheth's. The company ventured into the color cosmetics category in October 2021, offering a variety of products. Subsequently, they launched a hydration-based skincare brand called Aqualogica.
Honasa initially embraced the D2C model, expanded into online marketplaces, and is now seeking to bolster its offline presence. The company is also entering international markets through local channels, with a particular focus on taking Mamaearth into regions such as Bangladesh, Malaysia, Vietnam, and Thailand.
What Does Honasa's DRHP Say?
Honasa Consumer's Draft Red Herring Prospectus (DRHP) states that they are the largest digital-first Beauty and Personal Care (BPC) company in India, boasting impressive revenue figures for the financial year 2022, according to the RedSeer Report. With a diverse portfolio of six BPC brands offering unique value propositions, Mamaearth emerged as the fastest-growing BPC brand in India, achieving an annual revenue of Rs 10 billion within six years of launch, as of September 30, 2022.
The DRHP also highlights the immense potential within the BPC market in India, which is expected to grow from USD 17 billion in 2021 to USD 30 billion in 2026, with a Compound Annual Growth Rate (CAGR) of approximately 12 percent, surpassing growth rates in other retail categories. The digital penetration of the BPC market is set to rise significantly, with the online BPC market expected to grow from USD 2.5 billion to approximately USD 8.4 billion by 2026, translating to an online penetration of 28 percent.
Join Our Thriving Entrepreneurial Community

Follow TICE News on Social Media and create a strong community of Talent, Ideas, Capital, and Entrepreneurship. YouTube  | Linkedin | X (Twittrer) | Facebook | News Letters