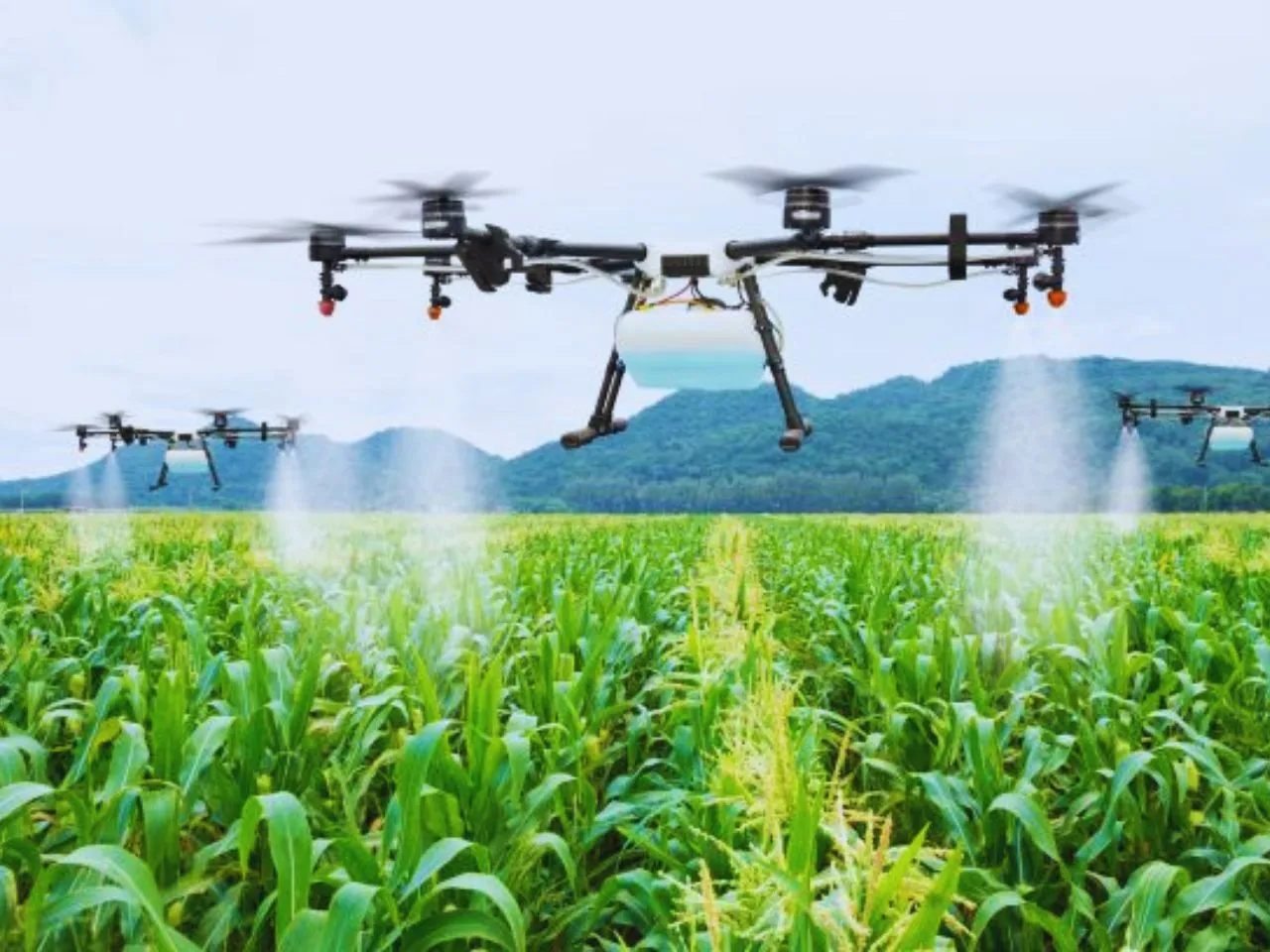 Kerala-based Agri Tech startup, Fuselage Innovations, has been selected for the UK government's Global Entrepreneurship Programme (GEP), granting the company eligibility to relocate to the European nation. 
The startup, specializing in drone-based agricultural surveillance and spraying solutions, will receive mentorship from experienced entrepreneurs and gain access to key networks through the GEP, which provides business support to non-UK firms.
Once shifted to the UK, that country's Department of Internal Trade will help Fuselage, especially around exporting.
Drone-based Solutions for Agriculture
Fuselage Innovations, founded by Devan Chandrasekharan and Devika Chandrasekharan, focuses on manufacturing customised UAVs and drones for agricultural aerial plant survey and spraying. As part of the GEP, the company will receive guidance on international growth strategies. Once established in the UK, Fuselage will also receive support from the country's Department of Internal Trade, particularly in the area of exporting.
Building Capacity and Expanding Exports
The Global Entrepreneurship Programme will assist Fuselage Innovations, established in 2020 and currently operating at the Technology Innovation Centre of the Kerala Startup Mission (KSUM), in developing key business areas. Devan Chandrasekharan, Managing Director of Fuselage, stated that the GEP will help the company scale up its exports and establish valuable connections within the UK tech ecosystem.
"The GEP also helps us scale up our exports and make wide connections across the UK tech ecosystem," he said.
What Is The Criteria for GEP Support?
The GEP supports overseas companies that operate in innovative technology sectors and present a clear commercial proposition that addresses a significant global opportunity. To be eligible for the programme, companies must be willing to establish their global headquarters in the UK and possess a potentially groundbreaking product or unique service-based technology. Additionally, they must have a business plan outlining their expansion strategies from a UK headquarters and a customer-validated product in the market or ready for launch.
Supporting Entrepreneurship in Kerala
The Kerala Startup Mission (KSUM), acting as the nodal agency for entrepreneurship development and incubation activities in the state, highlighted the significance of Fuselage Innovations' qualification for the GEP. Through this programme, the startup will have the opportunity to build capacity, expand its market presence, and make valuable connections in the UK business ecosystem.
As Fuselage Innovations prepares to relocate to the UK, it stands to benefit from the mentorship, network access, and support provided by the GEP, contributing to the company's growth and international expansion in the field of agritech.
Once shifted to the UK, that country's Department of Internal Trade will help Fuselage, especially around exporting, according to a statement issued by the Kerala Startup Mission (KSUM).