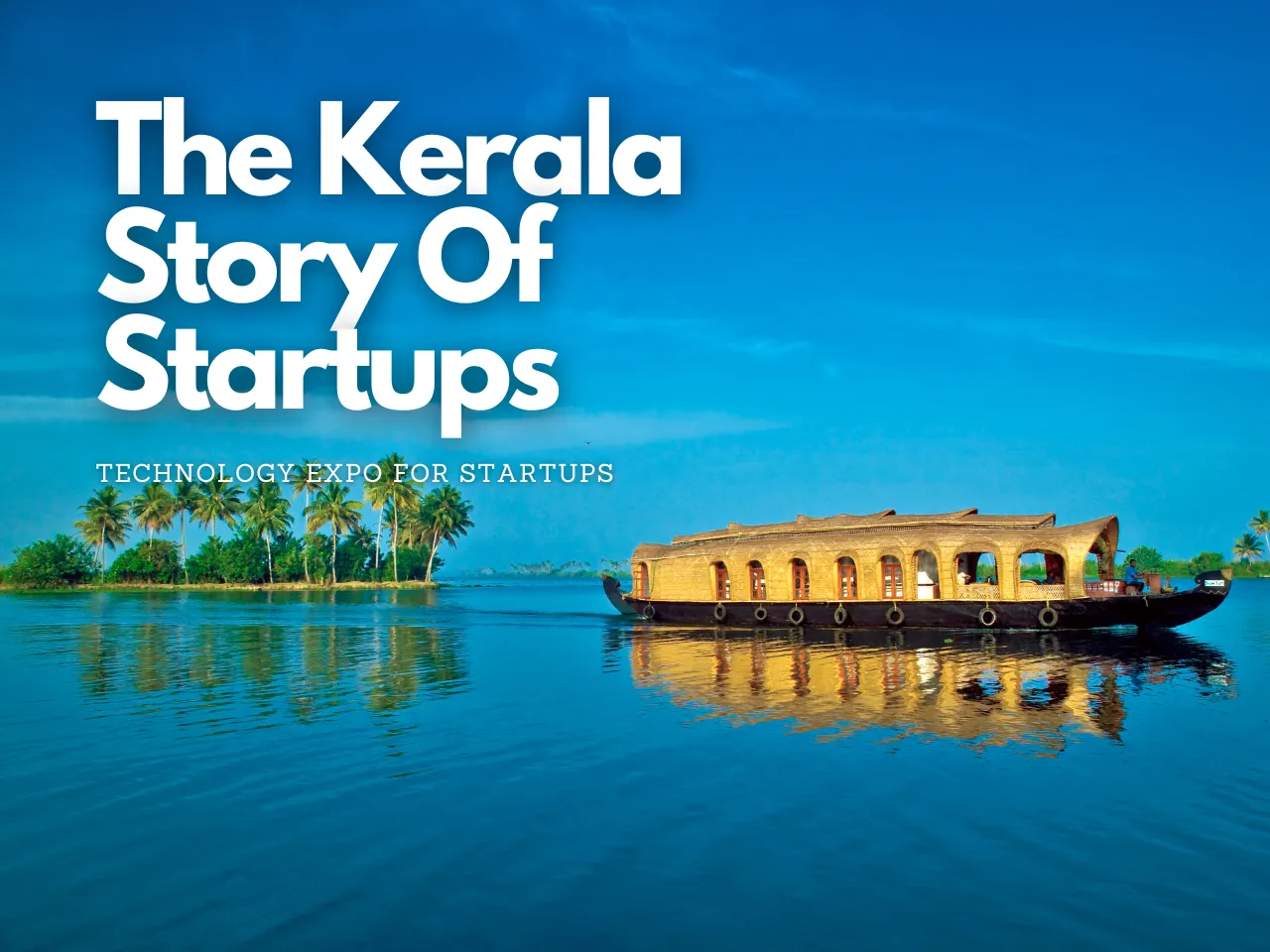 While "The Kerala Story" movie may be a trending topic online, this article will focus on a different Kerala Story that unites entrepreneurs with PM Modi's grand vision of Startup India. This story is not controversial, but rather positive and highlights the startup mission mode that is currently taking place in Kerala.
Kerala Startup Mission (KSUM) is all set to organize a Conclave and Technology Expo, providing a platform for startups and aspiring entrepreneurs to showcase their skills, interact with scientists, and explore marketable technological know-how developed by research institutions in the state. The event is scheduled to take place on May 10 near Aluva, Kerala, and will feature sessions on technology transfer as well as KSUM grants and funds.
KSUM to organize Conclave and Technology Expo for startups
The Conclave and Technology Expo will be held at KMEA Engineering College in Edathala, a day before National Technology Day. This initiative aims to bring together startups and companies from various fields to witness the latest technologies and innovations. Startups will get a chance to interact with scientists from R&D institutions and explore potential collaborations.
KSUM has invited applications for the event through a link provided on their website, and the deadline for submitting applications is May 8. For further details, interested parties can contact 8848338393.
Australia India Space Alliance delegation explores synergies in Kerala
In a parallel event, the Australia India Space Alliance delegation, headed by the Australian Deputy Consul General for South India, visited Kerala to explore synergies in the field of space technology with startups, companies, and research organizations in the state. The delegation held a 30-minute session for startup pitches and Q&A at the Hyaat Regency, where three startups, namely Vashistha Research, Intercosmos, and Space Time 4D Solutions Pvt Ltd, showcased their products.
The session provided startups with a fantastic opportunity to interact with industry, academia, scientists, entrepreneurs, and government officials. Such events are an excellent opportunity for startups to showcase their products and receive feedback from experts in the field, providing them with the necessary support to grow and succeed in their respective industries.
US-based Malayali entrepreneur proposes global development center and startup accelerator in Malappuram IT park
US-based Malayali entrepreneur Sabeer Nelli has proposed to create a 100-acre IT park in Malappuram district. The project, executed in partnership with private investors and the state government, aims to establish a hub for a global development center and startup accelerator. The park is expected to employ over 100,000 people and prioritize the educated youth in Malappuram. 
Sabeer plans to provide academic training and industry exposure to students in Malappuram and has already established a global development center in Manjeri, employing 100 people, with plans to hire 500 more. Sabeer also plans to create a venture capital fund to support startups that need capital to achieve their growth potential.
The startup ecosystem in Kerala has been successful, with various government initiatives and private sector support contributing to the growth of startups in the state. The KSUM plays a crucial role in nurturing and supporting startups, providing funding, mentoring, and networking opportunities. Additionally, events such as the Headstart Kerala annual list and the Conclave and Technology Expo provide a platform for startups to showcase their skills and interact with experts in the field, promoting innovation and entrepreneurship in the state.
The non-profit organization, Headstart, has announced its annual list of the 23 best startups in the state of Kerala, which includes AAKRI App, Ace Wear, Bunsen Studios, Bumbury, CrewTracks, EyeROV, Fabus Frames, Femisafe, Fuselage, Genrobotics, iBoson, TutAR App (Infusory), Interval, Coco Games, Natya Learning (Living Theater), Medtra, My Care Health, dSense I.O. (Pin Micro), Premagic, Riafy, Vivesty, Voye Homes, and Sappy Hire.